According to a report by MySmartPrice, Apple has listed 11 different unreleased iPhone models in the database of the Eurasian Economic Commission (EEC).
These devices are expected to be a part of the 2019 iPhone lineup, which the company is planning to unveil later this year.
The devices in the list include mode numbers A2111, A2160, A2161, A2215, A2216, A2217, A2218, A2219, A2220, A2221, and A2223. Being listed with the EEC database means these devices meant to be sold in Russia, Belarus, Kazakhstan, and Kyrgyzstan.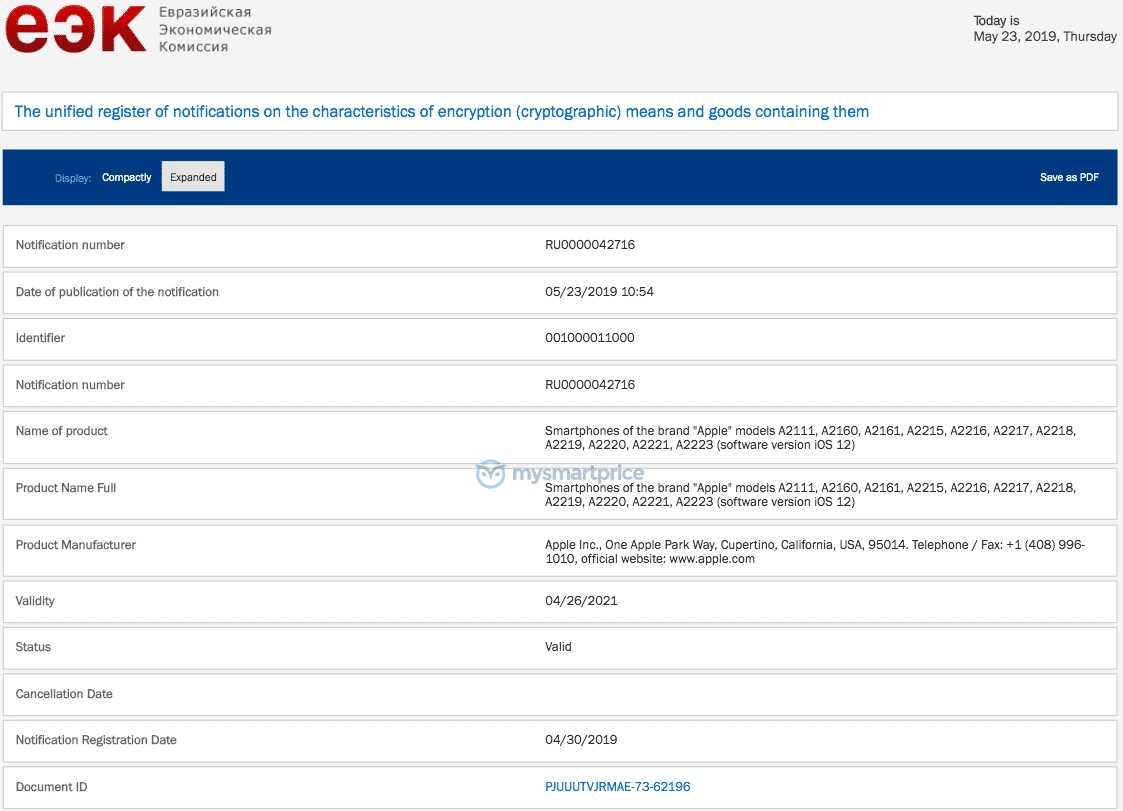 As per the filing, the devices currently run iOS 12. But Apple will announce the next version iOS 13 at the WWDC in June. It will be released for supported Apple devices, including the new iPhones coming later in 2019.
Talking about the 2019 iPhones, rumors say that they'll be similar to the existing iPhone XS, XS Max, Xr (LCD) with 5.8, 6-inch, and 6.1-inch display sizes respectively.
However, Apple is expected to put a triple camera setup on the premium iPhones combined with a frosted glass design on the back. Whereas, the cheaper iPhone could feature a dual camera setup paired with new lavender and green shades on the back.
Unlike the iPad Pro, the newer iPhones might allow the lightning port to stay for another year. Also, chances are that Apple might upgrade the RAM on the 6.1-inch LCD iPhone to 4GB.