Last month, the Indian government banned 59 Chinese apps due to the tensions across the Indo-China border and subsequent anti-China sentiments across the nation.
The list of banned Chinese apps includes some big names such as TikTok, UC Browser, Clean Master from Cheetah Mobile, and several others. The government claimed the apps stole data and transmitted it to locations outside India, and therefore "posed a threat to sovereignty and security of our country."
Also Read: Why You Should Remove Xiaomi's Default MIUI Cleaner App?
One of the apps banned in India is Xiaomi's Mi Community app. In response, Xiaomi said that it is talking to government stakeholders, and it has disabled the app and the Mi Community website in the meantime.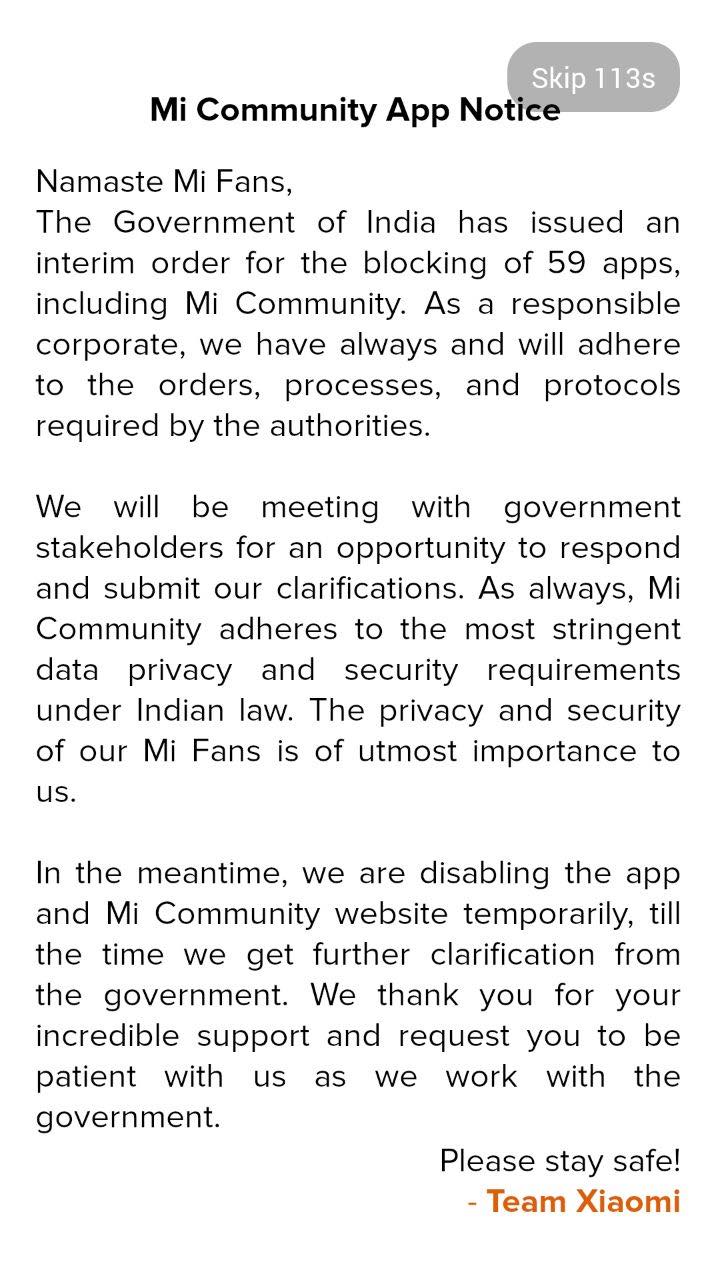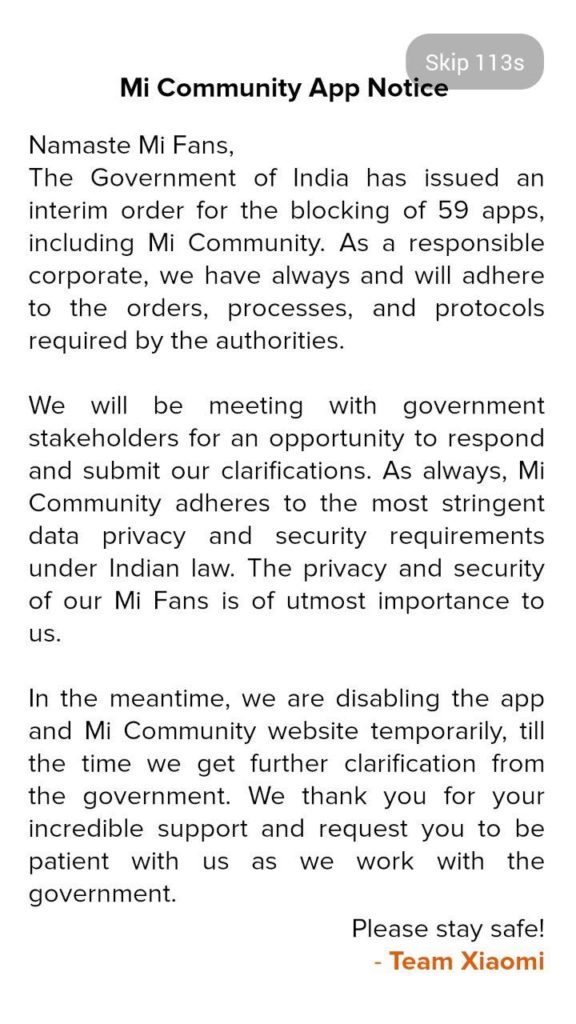 We observed that the Mi community website remained active even after the ban. But as of Friday last week, it appears that the web version is officially down in India. If you visit the website, you will come across a "403 forbidden" error.
For those who don't know, Mi Community is a Xiaomi forum that connects Xiaomi enthusiasts with the MIUI team. The website is also a source for many Mi fans to hear about the new MIUI 12 features, as well as features spotted in MIUI 12 beta ROMs.
Xiaomi's response
When we contacted Xiaomi's customer support in India, the company said it is reviewing the government orders, and assured all the data of Mi community users is stored "in an encrypted manner in local Indian servers."
Xiaomi has often posted important MIUI 12 announcements for its Indian users on the Mi Community. Now that the website can no longer be accessed, Mi fans are certain to miss out on several MIUI related information.
That being said, interested users can still access the website with the help of a VPN service or a proxy website. India is extremely serious about anti-China actions, and in fact, it has banned another 47 apps and says over 275 Chinese apps are under review. Looking at the severity, we don't think the Mi community India website is going back live anytime soon.