So, you're out there on the web searching for the best Arch-based distro to escape Arch's complex installation process but don't know where to start? Manjaro Linux, one of the best non-Ubuntu distros, and EndeavourOS are the two most popular Arch-based distros. The former is a very old player, and the latter is relatively new in the Linux distro market.
In this article, let's have a look at Manjaro Vs EndeavourOS to determine which one would be the best pick for you. We'll be comparing the Xfce variants since they're the most popular, and everything from the installation process to the features and how they differ.
Manjaro Linux Vs EndeavourOS: The Battle Of Siblings
Installation
Both Manjaro and EndeavourOS come with the same open-source installer called Calameres. The installation of both the distros was effortless and smooth. However, there's one difference in the installation process, and it's explained below.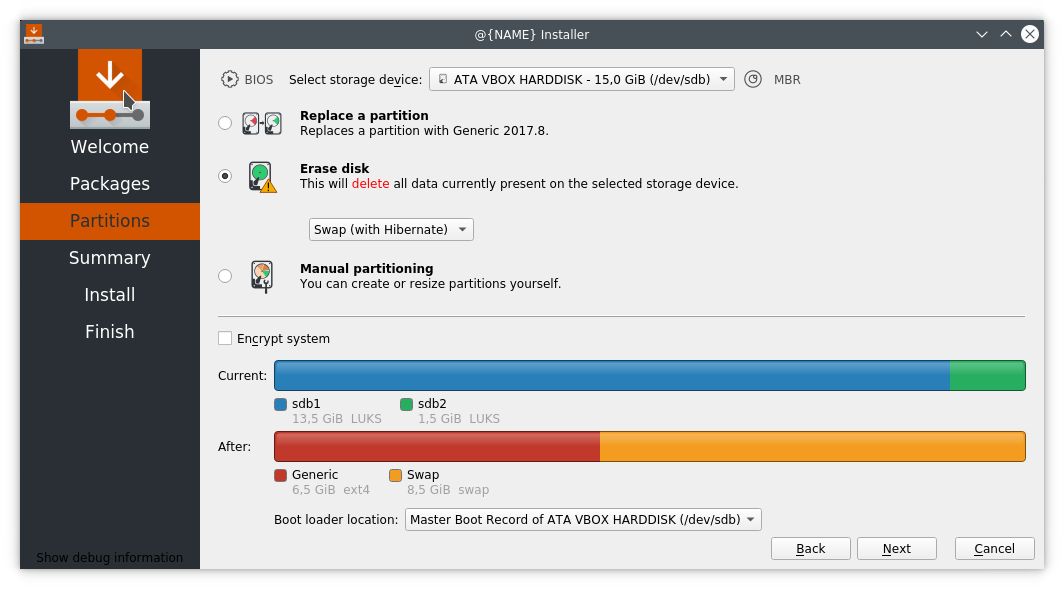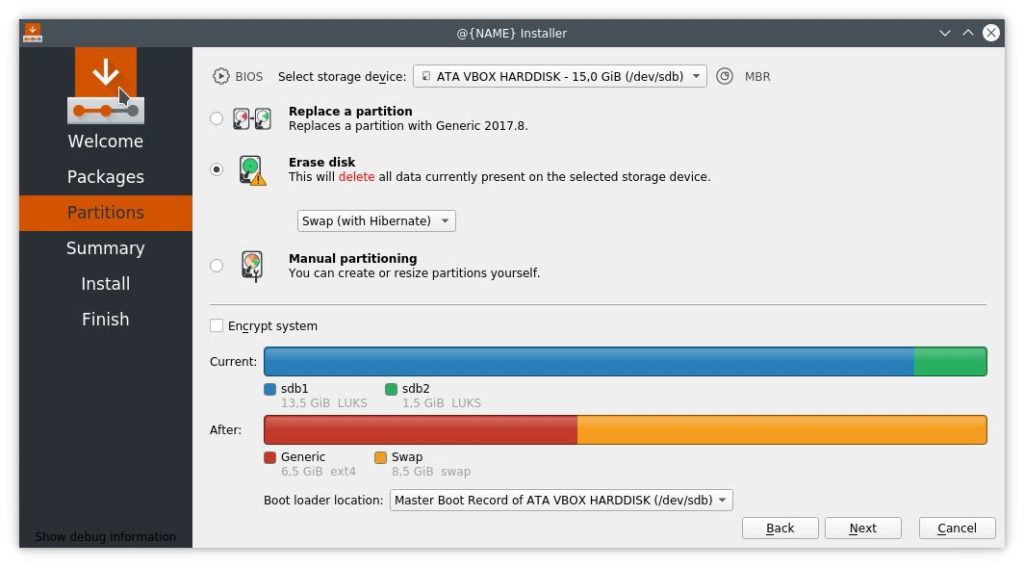 There are many Manjaro variants like Xfce, GNOME, KDE, and other community versions; hence, you can download whichever you prefer and continue with the usual installation process. In comparison, the EndeavourOS installer has two installation options – online and offline.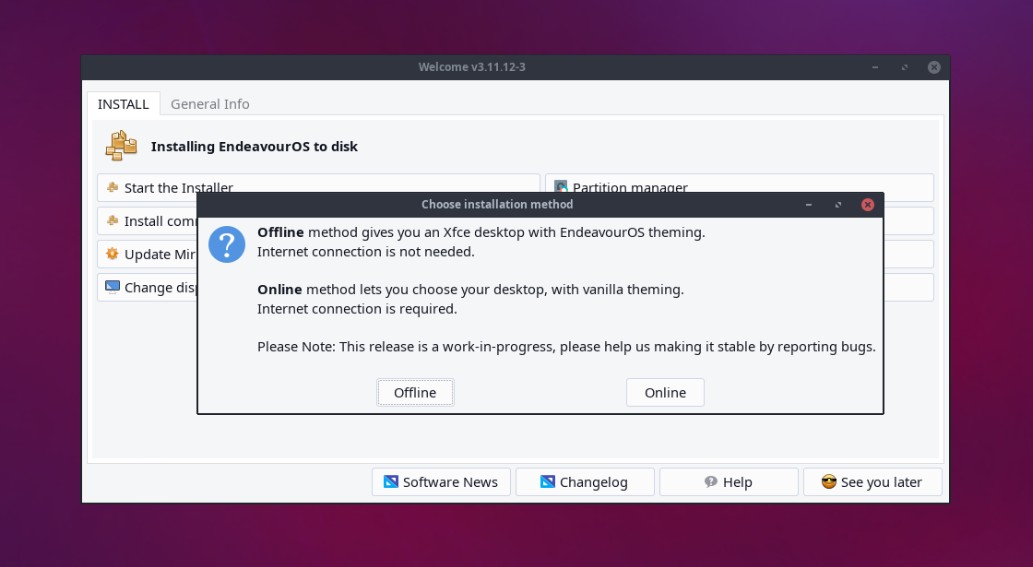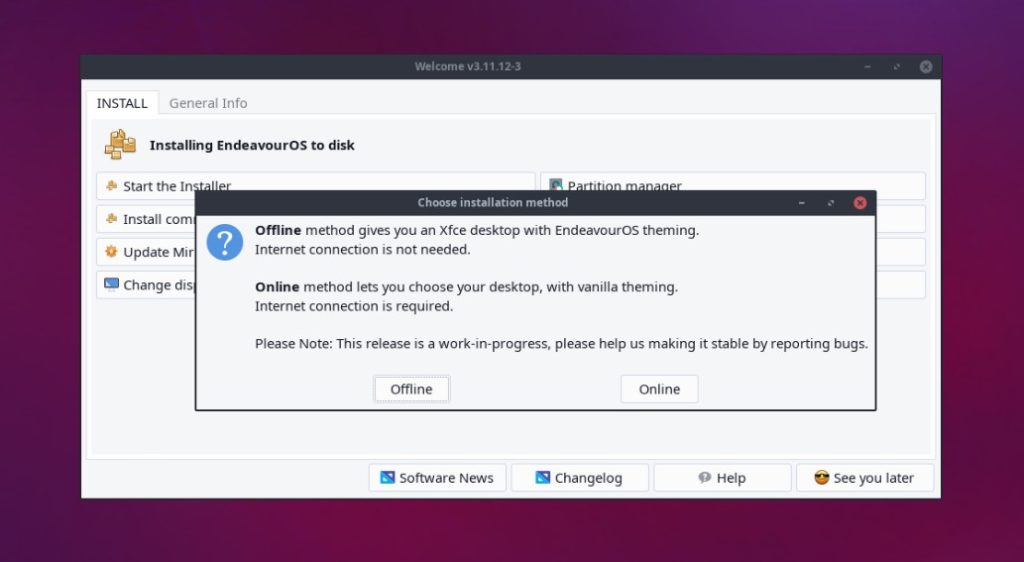 If you choose the online installation method, you can choose from a list of desktop environments including two community versions, whereas choosing the offline version will install EndeavourOS's customized Xfce DE by default.
Software And Tools
Manjaro uses its own Manjaro repository for packages, whereas EndeavourOS tries to be as arch-like as possible by sticking with the Arch repository.
Both of them are great, but Manjaro always lags behind Arch as the OS's devs test the packages first to ensure that there are no bugs in Arch. This helps in keeping the overall experience stable.
Some of the areas where Manjaro grasps a significant win are in the number of useful, pre-installed apps and tools and great package management.
Manjaro has the best package management for Snaps, Flatpaks, and AUR called Pamac. For starters, Pamac is a GUI package installer. It is not only available on Manjaro but also EndeavourOS but needs to be installed separately.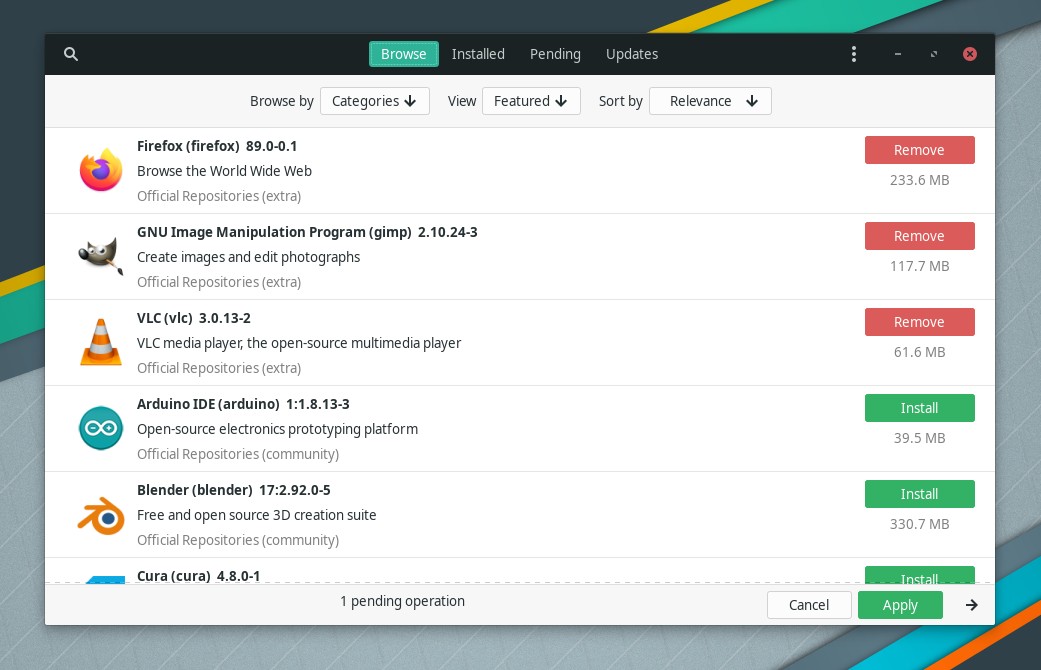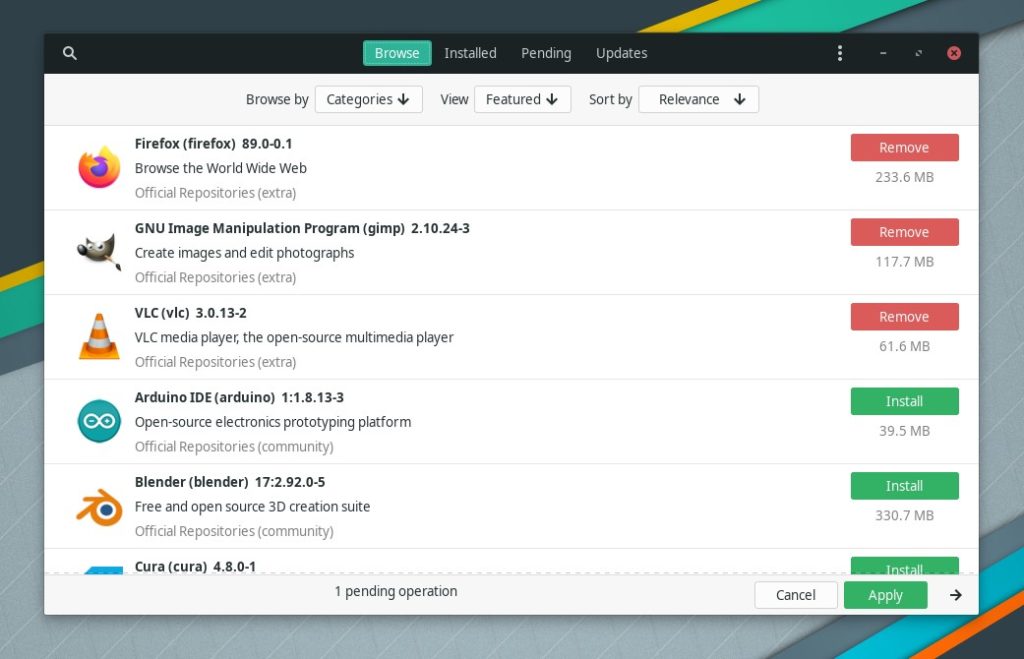 Apart from that, Manjaro also gives you a GUI kernel manager to install and switch without any hassle. EndeavourOS also comes with a kernel manager, "A Kernel Manager," but you can only choose from different kernels but not their versions.
The category-wise selection of apps that the Manjaro installer lets you install right after the installation is great. Whereas, in EndeavourOS, you only get to install the Chromium browser, Libre Office, and browse AUR packages. Overall, when it comes to the stability of packages, Manjaro is the best.
User Interface of Manjaro and EndeavourOS
To keep it a fair fight, we tested out the Xfce variants of both the distros. While Manjaro uses vanilla Xfce with a few teaks here and there, the Xfce in EndeavourOS is significantly different looks-wise.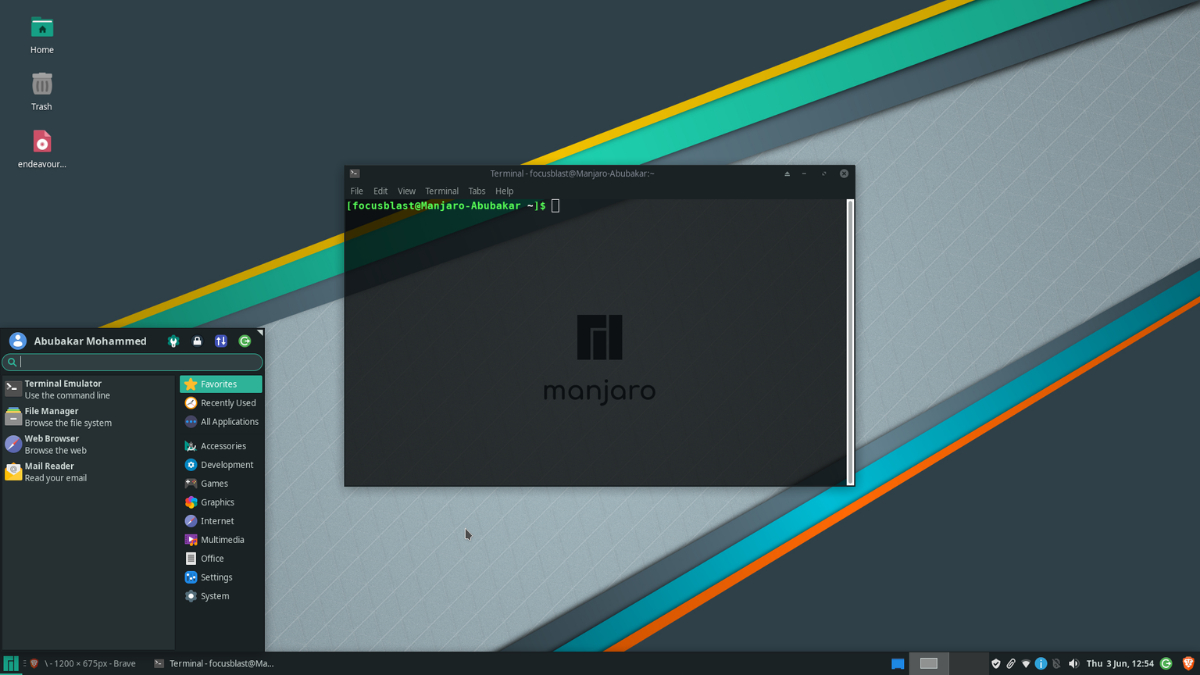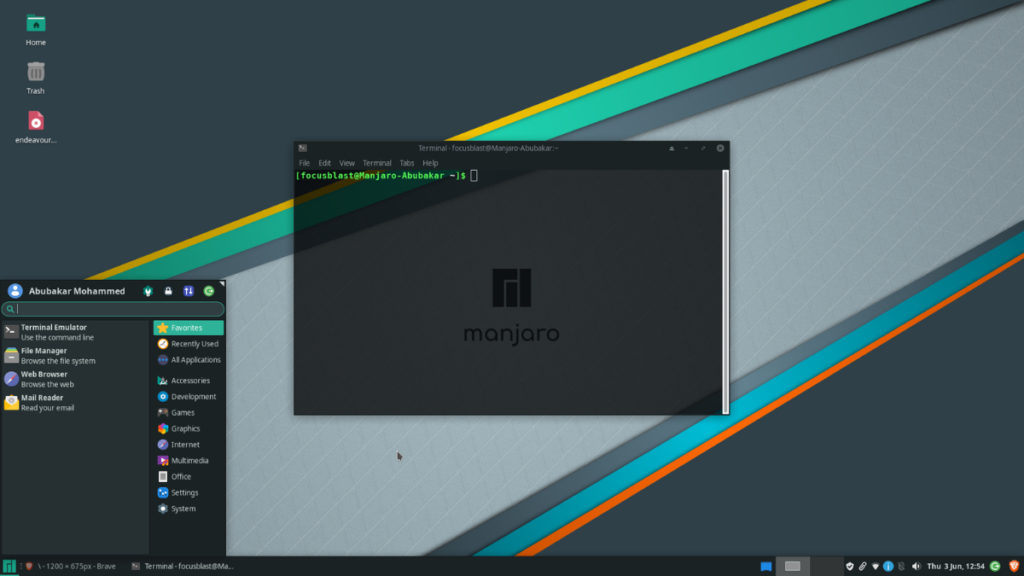 While the theming on the EndeavourOS looks great, Manjaro Xfce looks a lot cleaner and easier to work with.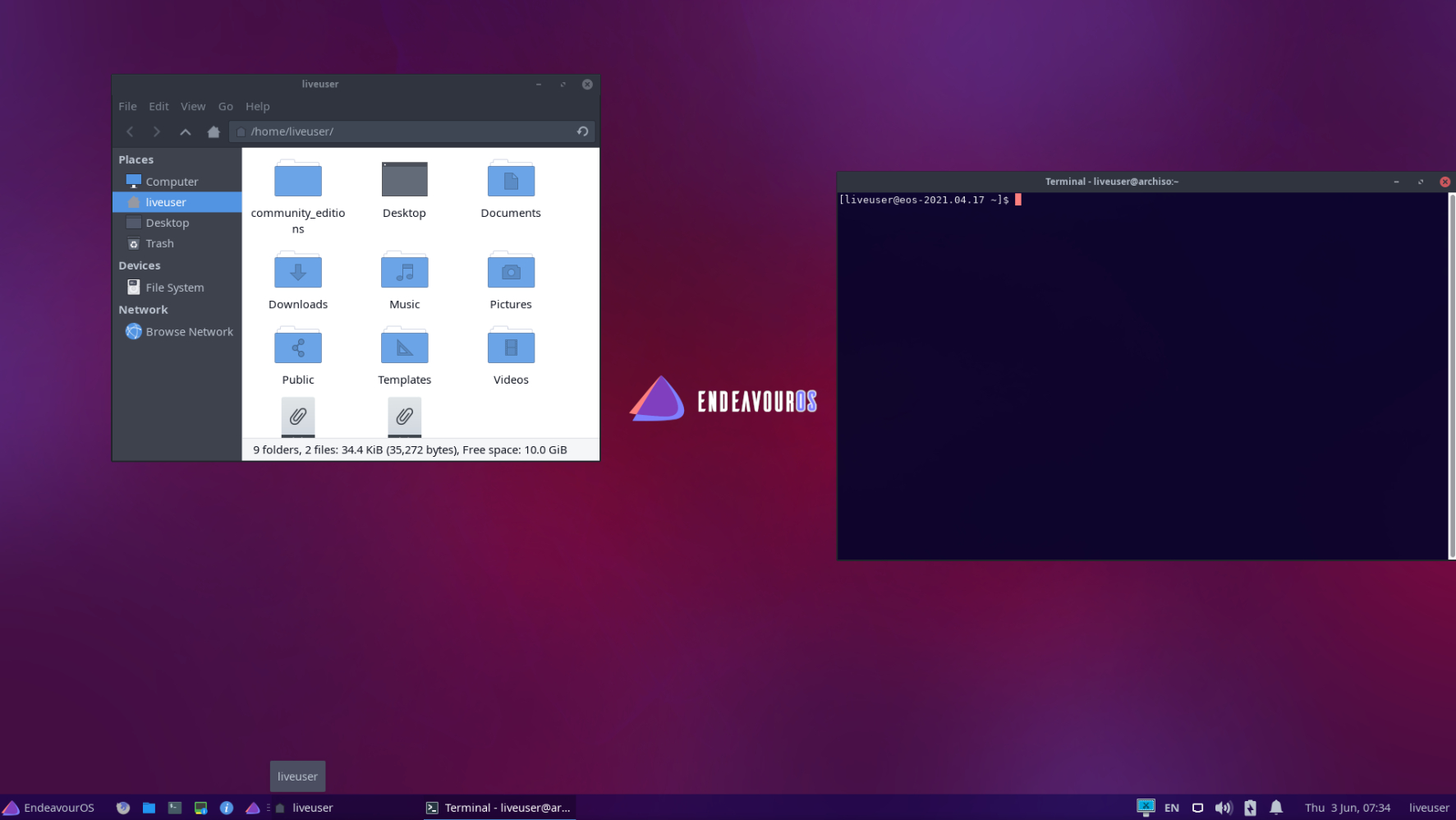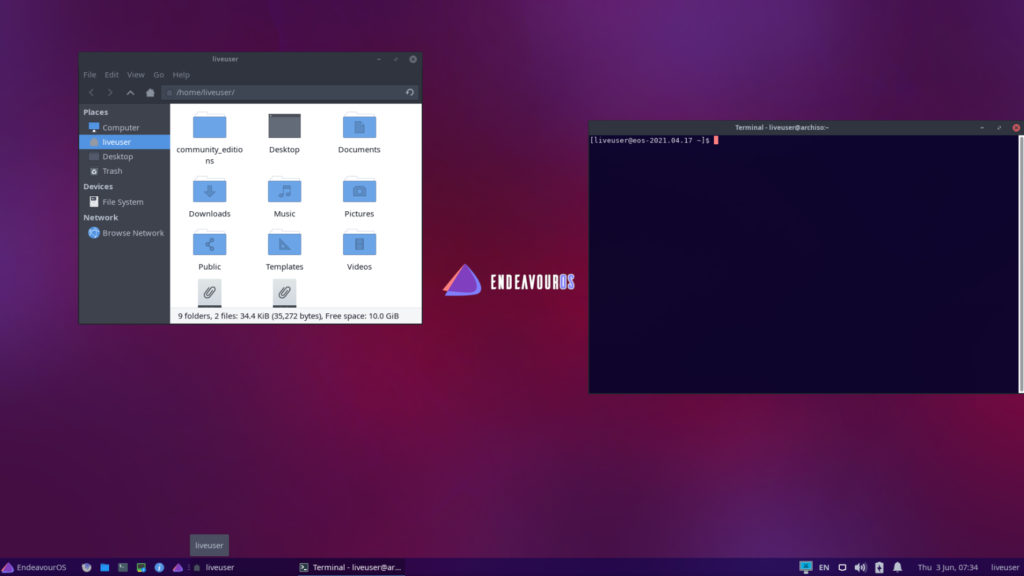 Bear in mind that OS looks could be pretty subjective. Hence, you might want to try both the OSes out in a VM if UI is a big deal for you before settling for one of them.
Manjaro Vs EndeavourOS: Which One's The Best?
There's no concrete answer to this question as both are excellent distros. The answer depends on what kind of distro you prefer. If you're a beginner or a mediocre Linux user who's tired of Ubuntu or Ubuntu-based distros and wants to try out Arch and likes good theming, Manjaro is a great distro.
If you need something very close to Arch and if you're worried about Manjaro succumbing to the corporate illness, EndeavourOS is a good Manjaro replacement.
Manjaro has been in the market for over a decade, whereas EndeavourOS is comparatively new; hence, it's not a fair fight. However, we definitely see EndeavourOS trading blows with Manjaro for the best Arch-based distro a couple of years down the line.
What do you think of Manjaro and EndeavourOS? Which one do you think is the best? Let us know your thoughts in the comments section below.