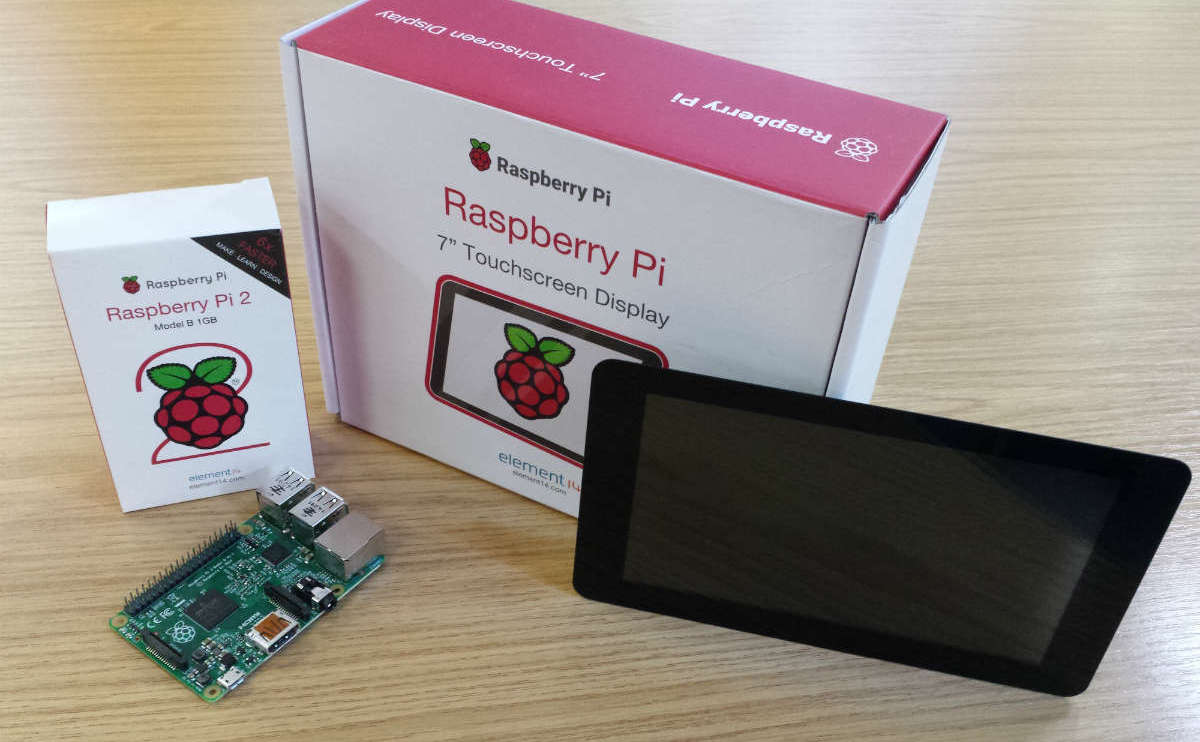 Short Bytes: The much-awaited official Raspberry Pi touch display has finally gone on sale. You can buy this $60 display and hook it up with your Pi board to get your own Pi tablet.
R
aspberry Pi is an amazing piece of engineering and one of the most popular platforms being used by developers and makers. Just buy a
$35 board
, plug in some wires to connect your display, mouse and keyboard- you are good to go. Now, using a Pi is even more convenient as the Raspberry Pi foundation has launched its official Raspberry Pi touch display that will instantly convert your Pi board into a tablet.
The work on the official touch display for Pi started two years ago and now it's here. This seven-inch screen features an RBG 800×480 display with ten-finger support touch. This display costs $60 and you can use it with the popular Pi computer to make your own tablet.
The display comes with an adapter board, DSI ribbon cable, 4 jumper wires, optional Perspex layer in multiple colors and 4 stand-offs. By using all these components, you can assemble these to get your touchscreen gadget. This display is made by UK-based Inelco Hunter and it's compatible with Raspberry Pi 2 Model B, and Raspberry Pi Model B+ and A+.
Raspberry Pi alternative: $15 Computer Orange Pi PC is a Powerful Raspberry Pi Killer
The official Raspberry Pi touch display supports these interfaces: HDMI, DPI, DSI and DBI. Take a look at the video below.
RGB 800×480 display @60fps
24-bit colour
FT5406 10 point capacitive touchscreen
70-degree viewing angle
Metal-backed display with mounting holes for the Pi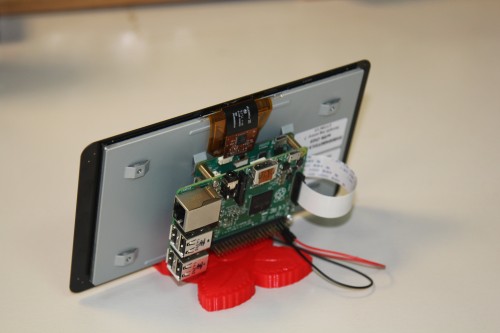 Raspberry Pi is a computer that is just equal to the size of a credit card. It has been widely successful and being used by people all over the world to power their projects.
For more information on official display and buying links, visit RaspberryPi.org. Get your Raspberry Pi here.
Are you interested in making your own Pi tablet? Tell us in the comments below.