LG has announced its MWC 2019 event scheduled for February 24 in Barcelona, and we are expecting to see a lot of new things from the Korean company. One of the products will be its first-ever 5G smartphone, as confirmed by LG itself.
As per a blog post, catering to people's needs for a faster connection, LG will launch its unnamed 5G smartphone, which will debut alongside the LG G8. Even though there is no word on the name of the 5G smartphone, it is expected to fall under a new series by the company.
The 5G smartphone will be powered by the latest Qualcomm Snapdragon 855 processor and will come with support for a Vapor Chamber for an easy dissipation of heat to avoid overheating of the smartphone.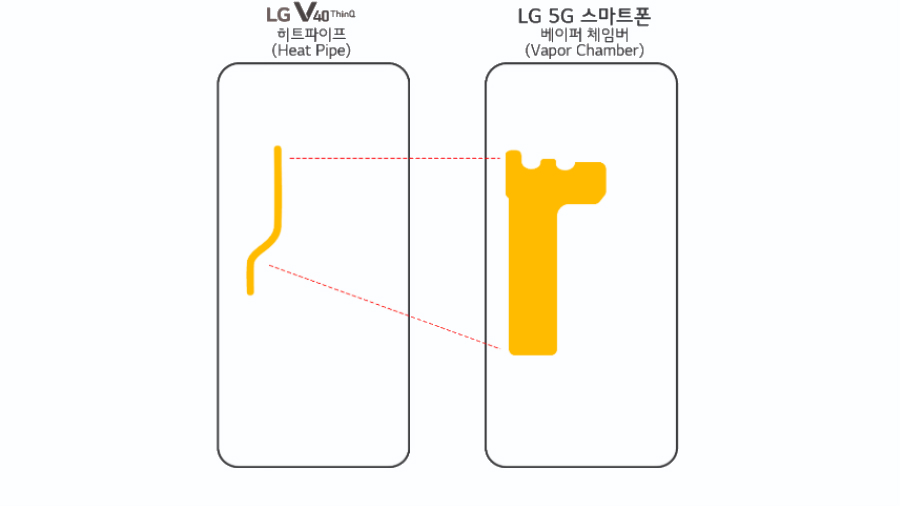 The new heat pipe has 2.7 times more surface area than the LG V40 ThinQ which will lead to faster heat absorption and cooling effect. Additionally, the smartphone will come with 4,000mAh battery for increased usage with 5G.
"We will lead the 5G smartphone market by accurately reflecting the needs of our customers based on solid foundation and stability," said Ma Changmin, Vice President, Product Strategy, LG Electronics.
Furthermore, LG will join hands with various telecom operators in Korea, North America, and Europe where 5G has been introduced, starting with Sprint.
In addition to this, the LG G8 in the premium LG G series will make its entry which could feature a new gesture control system, as teased by LG.
However, we lack full concrete details as of now. To know what all LG serves on the plate at MWC 2019, we need to wait until February 24.
Therefore, stay tuned with us for more information.