Coding is one of the most valuable skills one can develop these days. While there are a number of languages available, Python has seen steady growth over the years.
From becoming the most popular language in IEEE Spectrum rankings to displacing C++ from the top three slots in the TIOBE index, Python has established its popularity and it's here to dominate the programming landscape.
For Beginner Python Learners
So if you are a beginner who is interested in learning Python from scratch, you should check out the Python Programming Bootcamp 2.0 that is currently available for $19.
Besides giving an overview of the complete Python programming language, it teaches you the concepts of coding in a fun manner. It guides you through Python image processing through a cool project where you make Instagram-style filters or create a Raspberry Pi smart security camera.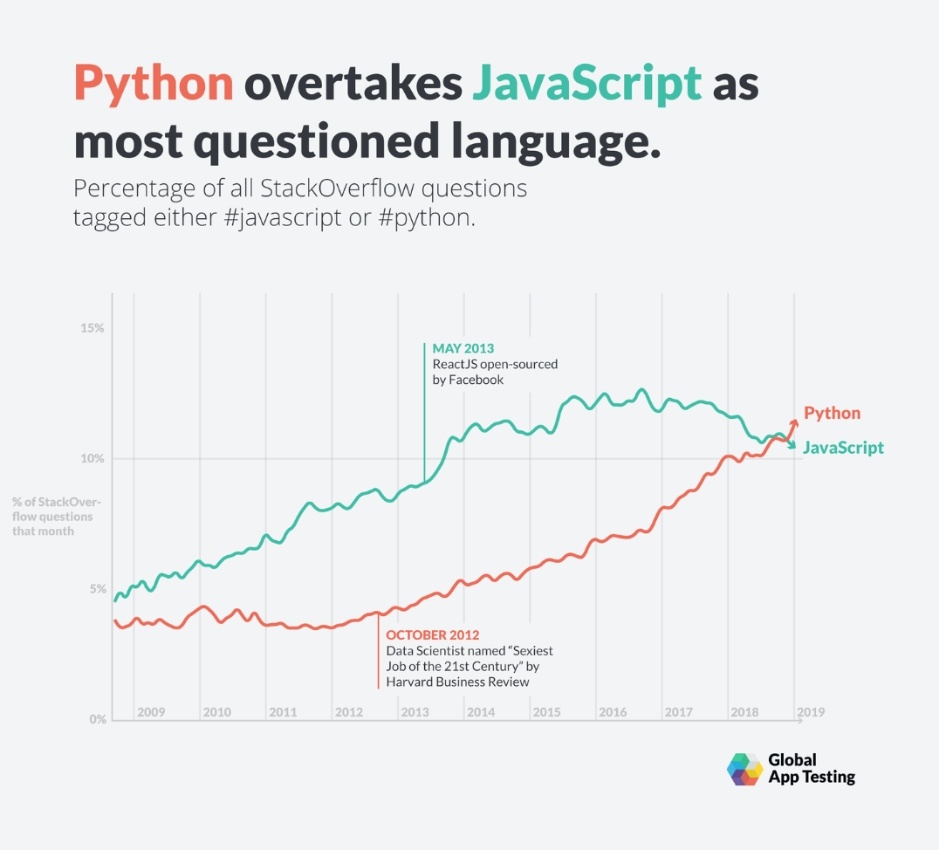 For Experienced Learners
For those who already have a headstart on Python, Python 3 Bootcamp Bundle for $31 is a great offer. This bundle includes you the Ultimate Beginner's Guide to Django.
[Django is a web framework written in Python that promotes rapid development and pragmatic design.]
Python 3 Bootcamp also teaches you how to scrape web data using Python and simplify computational functions using Scipy — Python's open-source library. By the end of this course, you will learn how to create Python applications using the most up to date programming techniques.
Python + Data Science + ML
If you are looking for a more advanced level of courses for Python, especially for Data Science and Machine Learning, you should go for Machine Learning with Python Course and E-Book Bundle.
This extensive course teaches advanced concepts of Python and how to use it for Machine Learning, Deep Learning, Data Mining, and Data Visualization.
This advanced course is a complete package with nine different online courses on different topics. There is a 92% off on this course currently and you can buy it for $49 only.
Visit Fossbytes Academy for more courses on various topics!