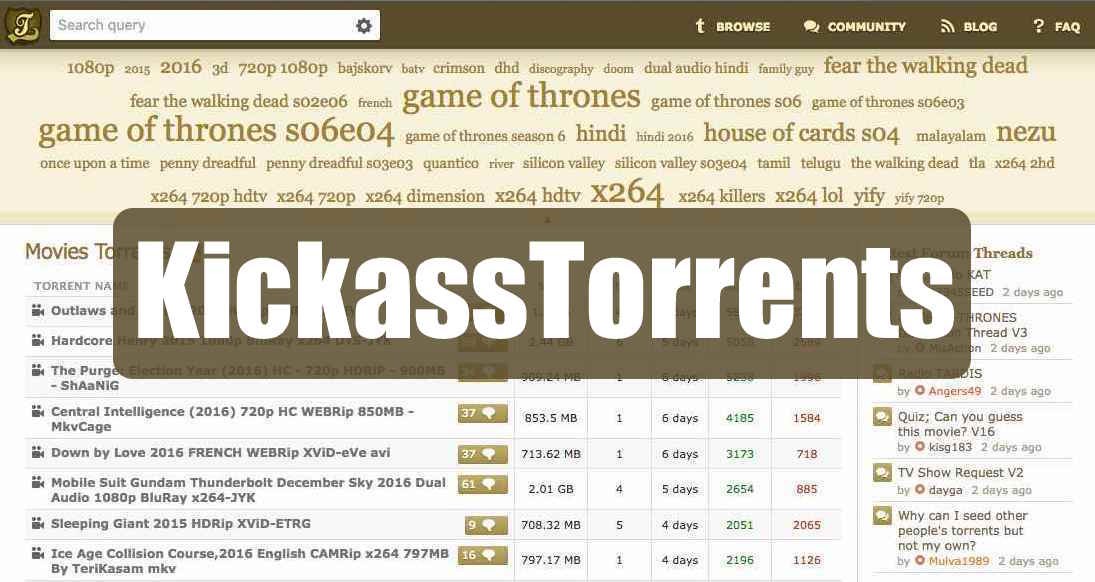 Short Bytes: Some long-time moderators of KickassTorrents have come together with a common aim to bring back the website to its former glory. To achieve this goal and maintain the community website Katcr.co, the KickassTorrents crew has asked for donations. They are accepting donations via PayPal and a Gofundme campaign.
When KickassTorrents met its demise last week, many pirates lost their virtual home. For them, KickassTorrents was much more than a torrent sharing website. However, ending things suddenly, website's founder was arrested after he made a legal purchase on iTunes. What an irony.
Given the fact that American authorities aren't showing any kind of mercy, KickassTorrent isn't going to come back anytime soon. In such hard times, a group of original KAT members has been trying to keep the community together.
The moderators started a new forum named Katcr.co some days ago. This forum has gained popularity, sparking the return of thousands of KickassTorrents followers.
Now, with an aim to expand the community, the website has started a fundraising campaign to rebuild the authentic KAT website. The team is open to donations via PayPal and a Gofundme campaign.
The Gofundme campaign lists the estimated cost of bringing back the website as $7,000. The campaign also breaks down this cost into the development cost to rebuild the authentic KAT site code and multiple types of server costs.
At the moment, it's not clear if the moderators plan to bring back the original torrent website with download and upload facility.
TF talked to a long-time KAT member who explained that funds are needed develop and maintain the website during the upcoming months.
"At this stage, it very much depends on pending legal action and rulings in regards to the legality of torrents in the US. However the community can be reassured that in one way or another, KAT will return to its former glory."
Given the circumstances, currently, restoring the old website isn't an option. So, the fans shouldn't expect to witness a torrent download and upload functionality coming back to the website anytime soon.
Did you find this article interesting? Don't forget to drop your feedback in the comments section below.
Also Read: Best KickassTorrents Alternatives — Top 10 Torrent Websites Of 2016