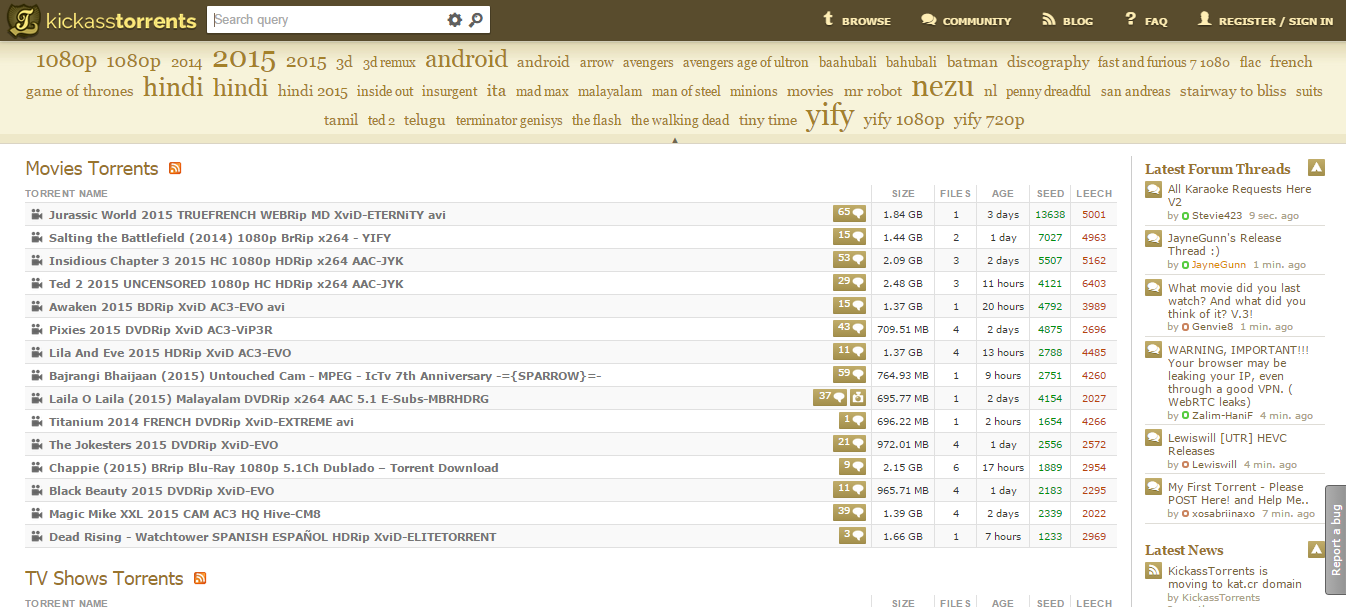 Short Bytes: KickassTorrent, the world's most popular torrent website, has faced a major setback. The U.S. Government has arrested the alleged owner of the website and seized all of its domains. 
K
ickassTorrents has been enjoying its status as the world's
most popular torrent sharing
website
for quite some time. Just a couple of months ago the website also became one of the most popular websites of the world by breaking into the Alexa top 70. It has been at its peak in the recent times by attracting about 50 million unique page views a month.
Well, it looks like the U.S. Government didn't like this development. According to the latest reports, feds have seized the KickassTorrents domains.
The alleged owner and founder of the website–that went live in 2008–was also arrested. The incident took place in Poland where 30-year-old Artem Vaulin from Ukraine was caught by the U.S. police.
Here are the charges that he has been charged with:
Criminal copyright infringement
Conspiracy to commit criminal copyright infringement
Conspiracy to commit money laundering
The U.S. government was able to take this step as one of website's server was located in Chicago. If you go ahead and try to access the website, you'll be facing difficulty as all the domain of website are in the process of being seized.
Also known as 'tirm', Vaulin is considered the person behind the operations of the website and the one handling the financial operations. The federal investigators have also alleged that Vaulin was running a company named Cryptoneat and using it to hide KAT's operations.
The court has also granted the orders to seize the bank accounts associated with KickassTorrents. The website has also been alleged to distribute more than $1 billion in pirated material. The affidavit filed in the court also mentions more than $16 million worth advertising revenue as of this year.
At the time of writing this article, website's primary domain kat.cr doesn't appear to be working.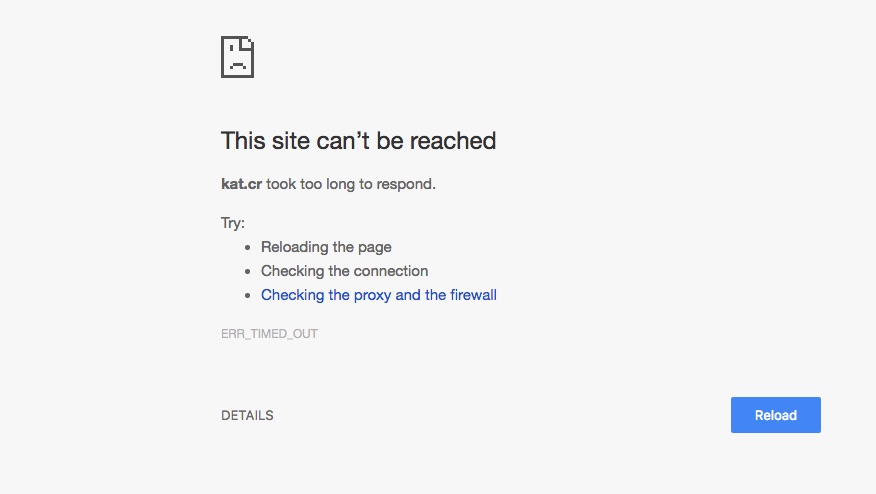 Did you find this article interesting? Don't forget to drop your feedback in the comments section below.
Also Read: 'Play' Is World's First Torrent Website On ZeroNet That's Impossible To Shutdown