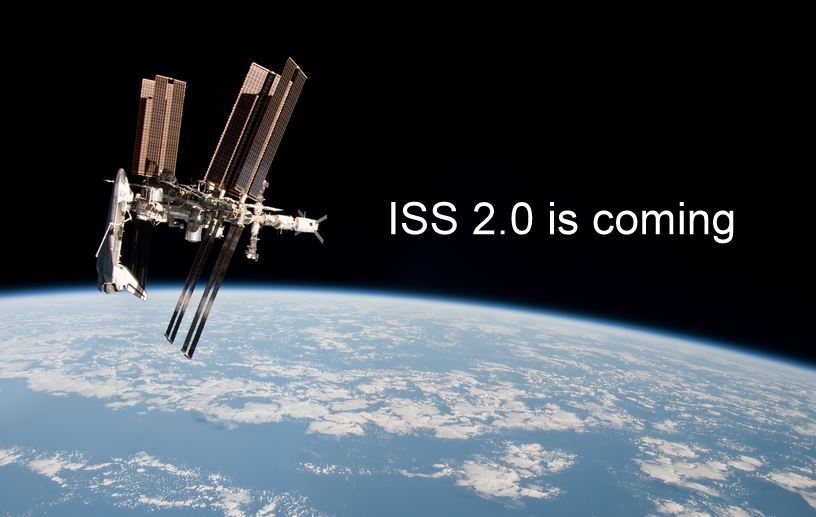 In a historic decision, US space agency NASA and Russian space agency Roscosmos have decided to work together to build a new space station, ISS 2.0, once the current International Space Station's funding runs out in the year 2024. Roscosmos chief Igor Komarov said on Saturday:
"We have agreed that Roscosmos and NASA will be working together on the program of a future space station."
It should be noted that earlier this year, Russia announced its plans to quit the ISS, the best example of Russia-US cooperation, by the year 2020. Later Roscosmos threatened the US to use its modules of ISS to build its own space station platform after 2014.
Keeping in mind the above-mentioned tension and uncertainty, the plans of working together on ISS 2.0 are relieving for the space fraternity. This announcement was made at the press conference at the occasion of US-Russian crew's record setting flight to ISS stretched over a time period of one year.
In addition to this future ISS 2.0 collaboration, NASA and Russia will be working on a joint Mars mission. NASA chief Charles Bolden said:
"Our area of cooperation will be Mars. We are discussing how best to use the resources, the finance, we are setting time frames and distributing efforts in order to avoid duplication."
The current ISS is a lot more than an orbiting lab, It has served as an ideal platform for technological research and developments. It has been a place for 100 Russian launches, 37 US space shuttle launches and more.
NASA statement (Update):
We are pleased Roscomos wants to continue full use of the International Space Station through 2024 — a priority of ours — and expressed interest in continuing international cooperation for human space exploration beyond that. The United States is planning to lead a human mission to Mars in the 2030s, and we have advanced that effort farther than at any point in NASA's history. We welcome international support for this ambitious undertaking. Today we remain focused on full use of our current science laboratory in orbit and research from the exciting one-year mission astronaut Scott Kelly just began, which will help prepare us for longer duration spaceflight.
Know more about International Space Station here!
With inputs from Russia Today
---
 Did this Russia-US collaboration for ISS 2.0 surprise you? Tell us in comments!
Stay tuned for latest space and technology news from fossBytes!
---