The owner rejected Maruti Brezza to choose Tata Nexon EV. Electric vehicles are the future of the automotive industry but right now there are very few EVs in India. Slowly and steadily, however, some people are switching to electric cars, and Mr. Rajesh is one of them. He recently bought a Tata Nexon EV XZ+ after years of owning a Maruti Suzuki Swift.
Mr. Rajesh shared his experience with Vinod Singh Garkhal, who runs the YouTube channel Ridiculously Amazing. It was not a pre-planned interview as the YouTuber came across this electric car while passing through. Thankfully, the owner, Mr. Rajesh, allowed the YouTuber to interview him. Mr. Vinod recorded the interview and uploaded the video to his YouTube channel.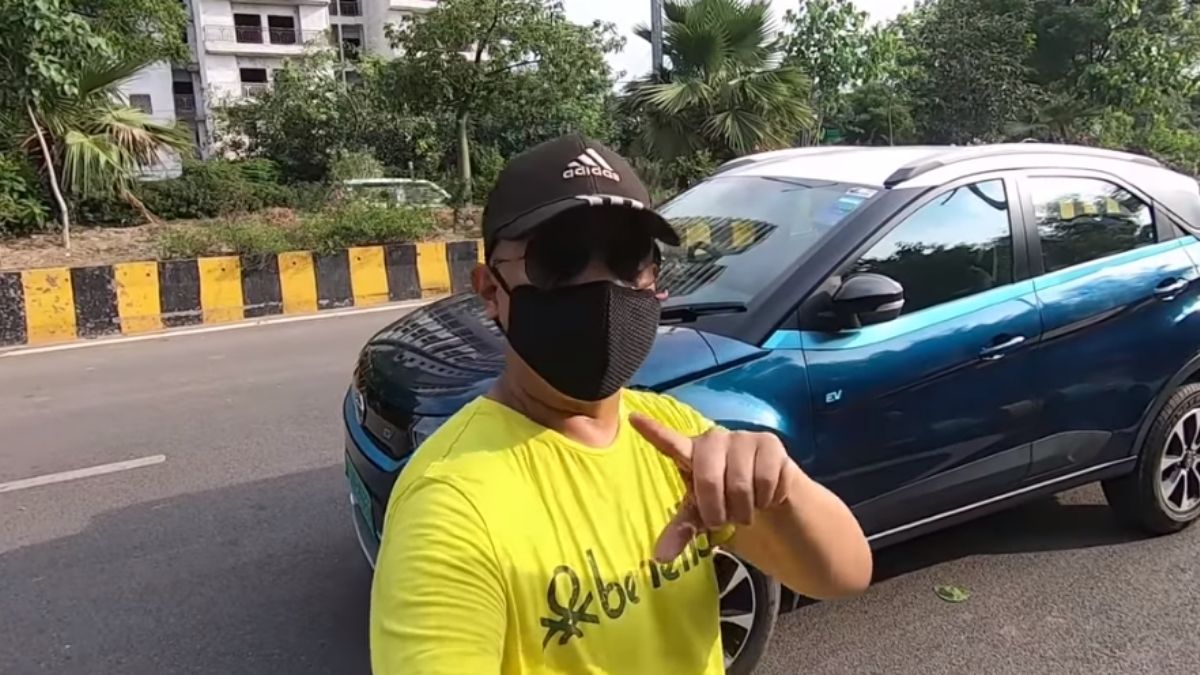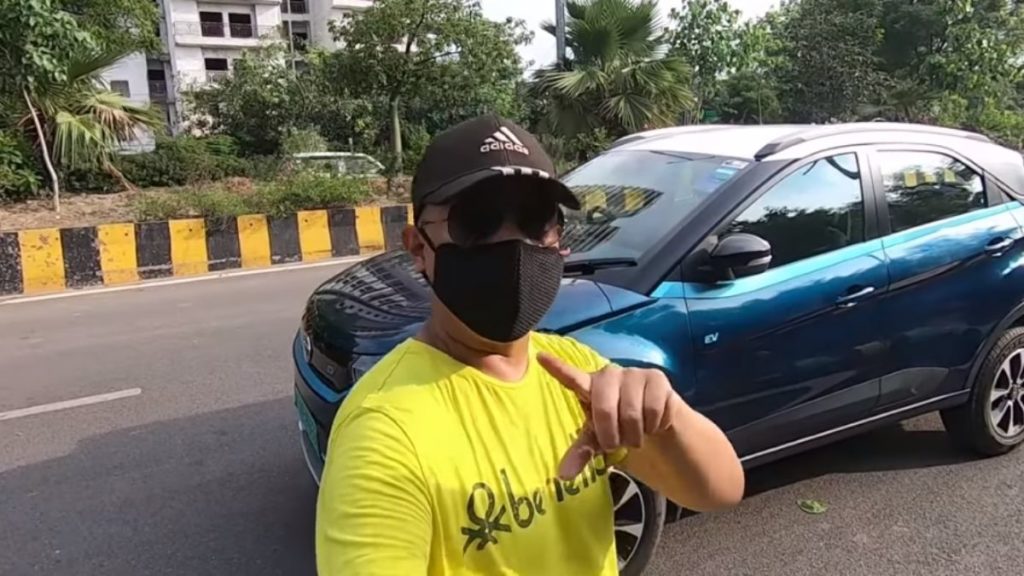 The owner has been driving Nexon EV for about three months now and has traveled around 1500 km so far. After spending this much time he explained in detail why he chose Nexon EV. He also discussed its real world-range including its pros and cons.
Owner Ditches Maruti Brezza For Tata Nexon EV
As mentioned earlier, the owner previously had Maruti Swift Petrol. Initially, he was interested in Maruti Suzuki Brezza. During the time of his purchase, Maruti was going to launch the new model of Brezza, so he booked it without test driving it.
However, as the owner and his wife saw the Maruti Suzuki Brezza BS6 petrol in real life, they became uninterested in the car. Its interior was pretty much the same. He said it was dull and he couldn't feel any difference in the car except the size. This made him look for other options and he eventually landed up in Tata's showroom.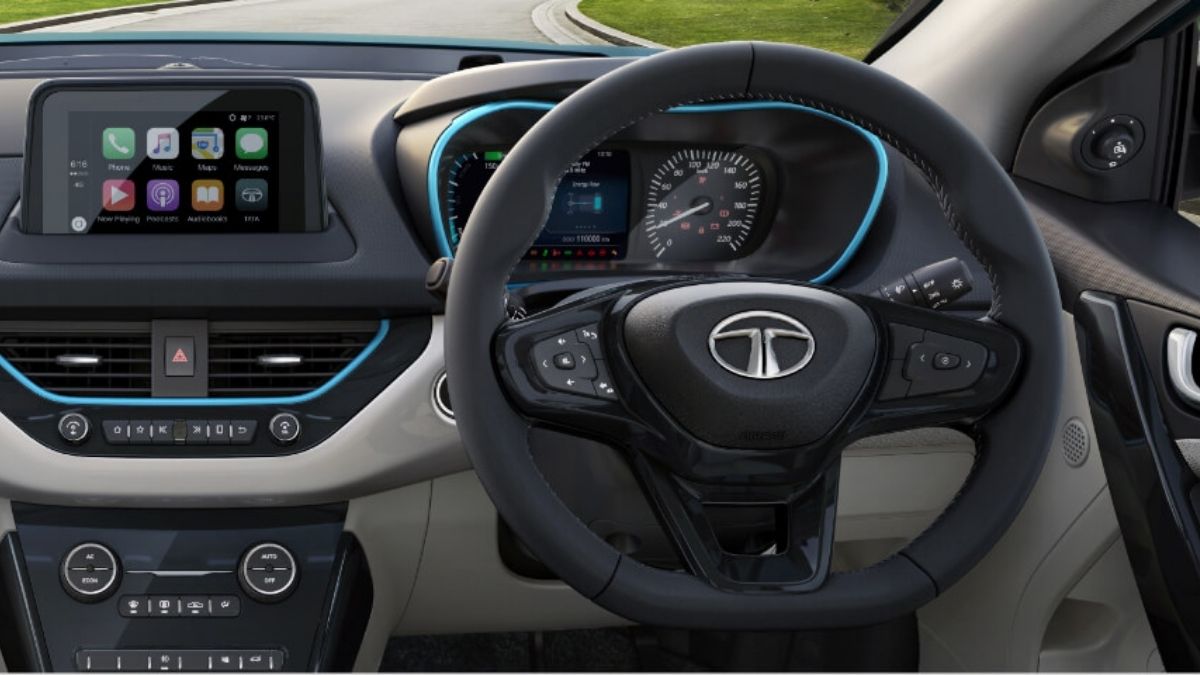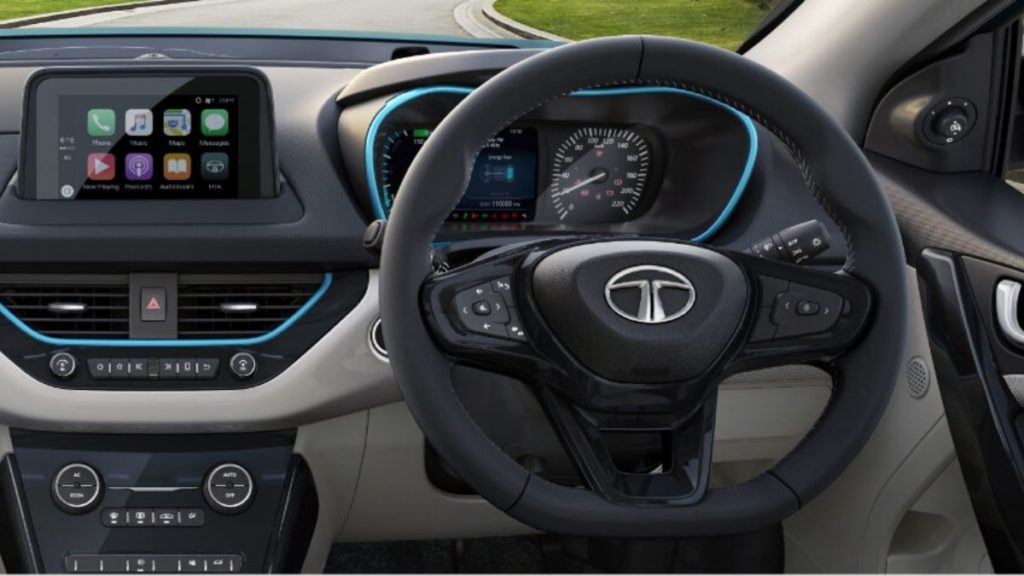 Whether it's the outer appearance or the interior of the car, everything about Tata Nexon EV felt premium to him. In addition, the blue color of Tata Nexon looked mesmerizing. Apart from this, the owner stated many reasons of his own for choosing Nexon.
Indian Brand And Zero Emission Car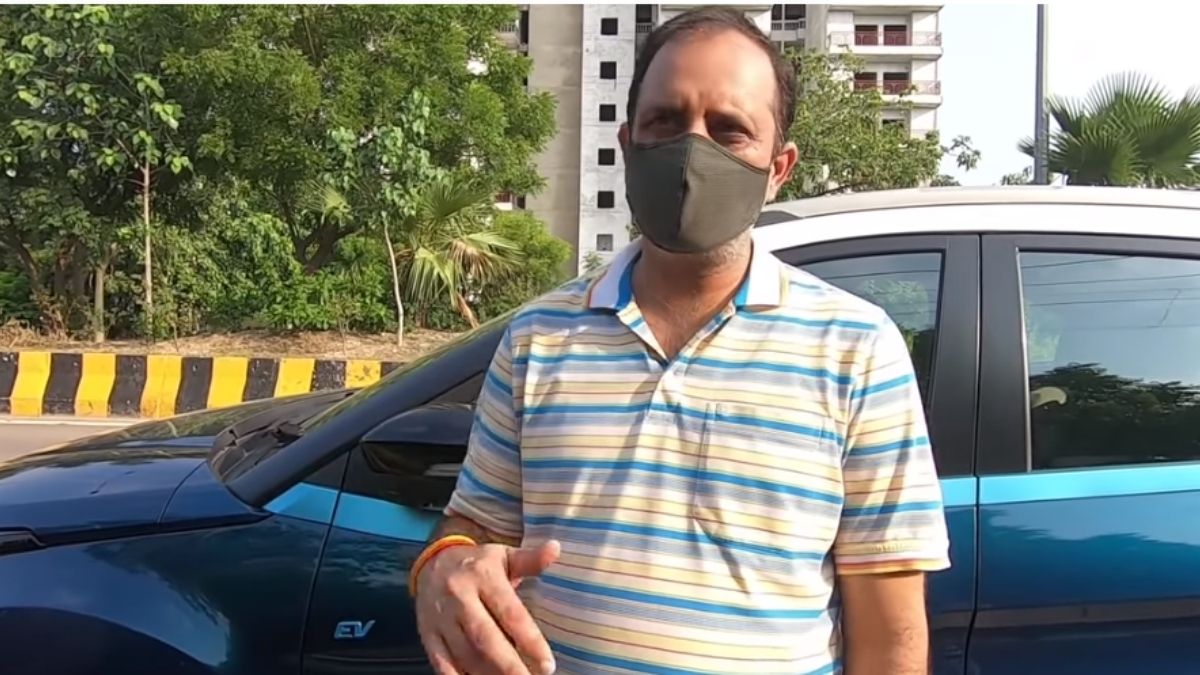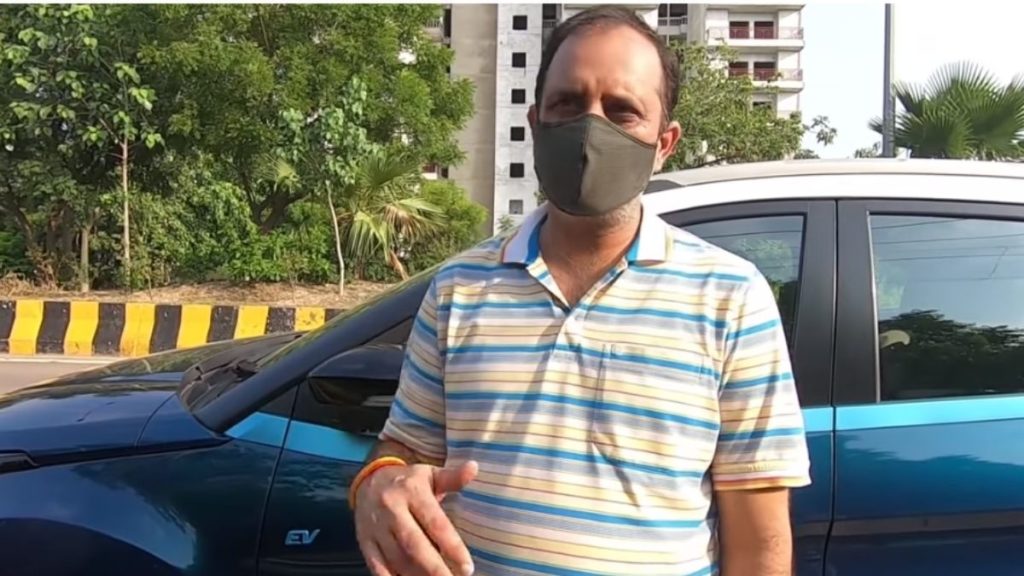 The owner said it's an Indian product and he believes in promoting locally made stuff. Since it's an electric car there are no carbon emissions, this way you will be contributing towards a green environment as well. Furthermore, it's a silent car and unlike ICE cars, it has no noise or vibrations associated with it.
Low Running Cost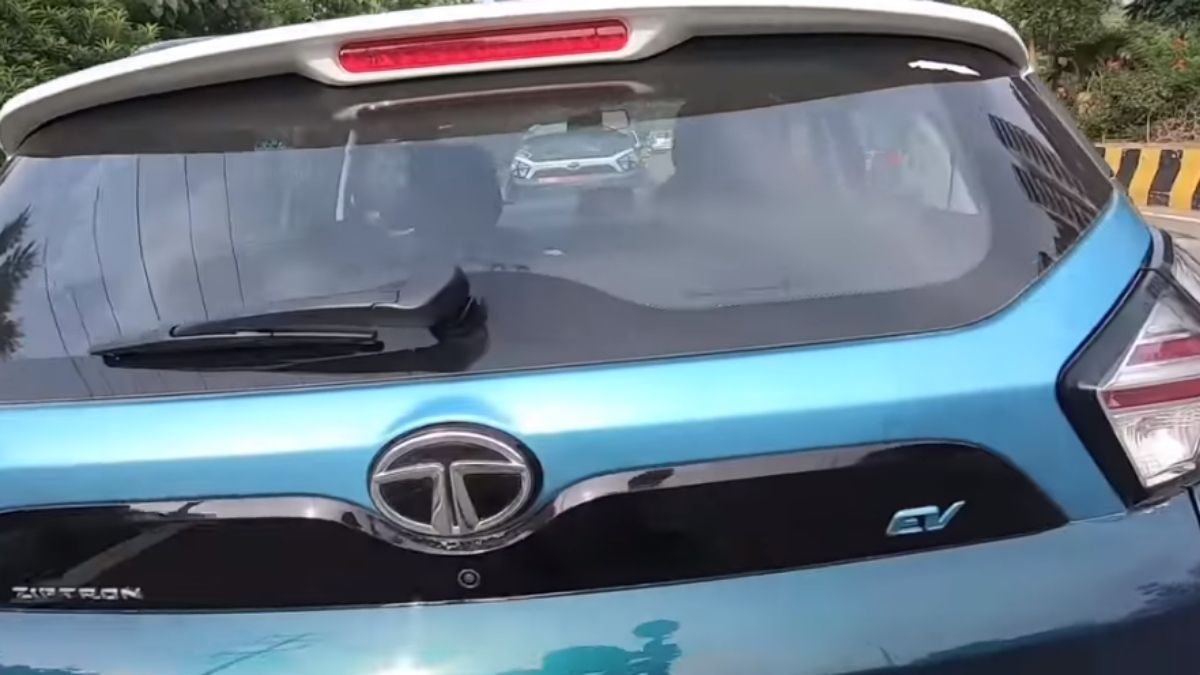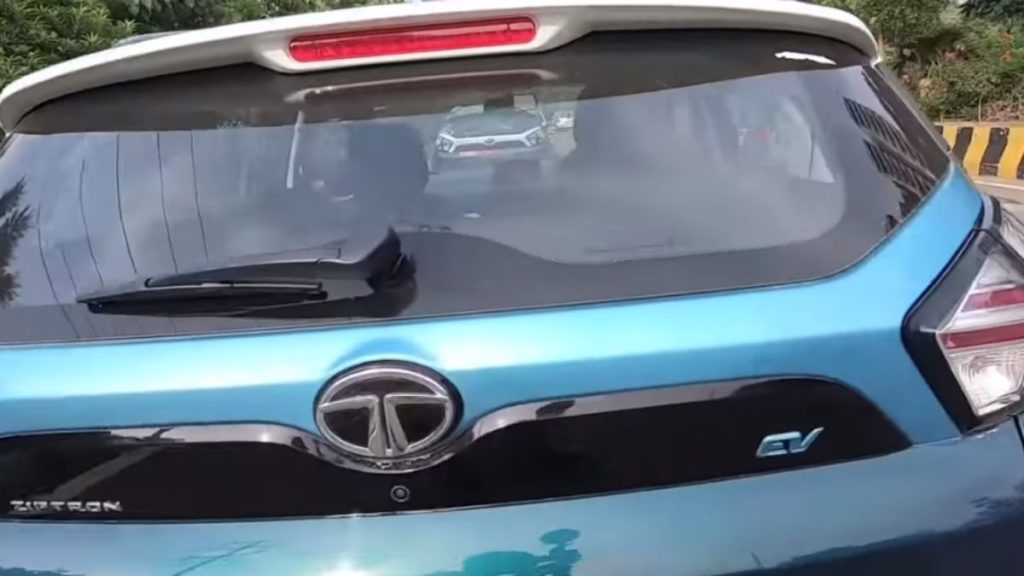 The owner was good at calculation. He said that on a monthly basis, the car cost him around Rs 1 per kilometer for charging. In contrast, a normal diesel or gasoline car costs around Rs 6 to 10. For example, if your daily run is 10 kilometers then you are saving Rs 50 at a minimum. In this way, one can save around Rs 50 X 365, which is around 18,250 per year. The more you drive an electric car the more you'll get your money back.
Furthermore, the service cost of an electric car is significantly lower than ICE cars due to fewer moving parts. For Tata Nexon, the service is free for one year and after that, it would be half as that of a typical combustion car.
No Interest On EMI And Government Subsidy
There are income tax benefits and buyers will receive a deduction of up to Rs 150,000 in interest payments. In simple terms, if a person applies for a loan to buy Nexon EV, then he will get back the interest amount he will pay on EMI from govt. at the time of filing the ITR (income tax return).
In addition, there are several state subsidies depending upon where you live.
Punchy Performance
Being an electric car, Nexon EV provides an instant torque of up to 245 Nm. For reference, the petrol variant of Nexon offers a maximum torque of 170 Nm torque. Due to higher torque being available so low in the RPM, the Nexon electric accelerates quickly and delivers a punchy performance.
Real World Range
According to Tata Motors, Nexon EV has an electric range of 312 Km. However, the highest electric range is obtained in optimized conditions and depends on various factors including temperature, speed of the vehicle, and much more.
Mr. Rajesh lives in Indirapuram, Ghaziabad, and here he's obtaining a real-world range of around 210 km.
In his opinion, the car is perfect for covering short distances or moving within cities. If one frequently travels longer distances then it's not recommended. However, as the charging infrastructure and battery technology improve, people will be able to travel longer distances.
This is the only drawback that the owner stated for now. However, as technology continues to improve every day, we hope soon the electric range as well as the charging network in India will get better.
Do share your views in the comments section below on the future of EVs in India?