I
n an
announcement
made yesterday, Intel talked about their 8th Gen Core processors based on what we know as the Coffee Lake architecture. But Intel hasn't used that name to refer the chips they have optimized for gamers, content creators, and overclockers.
We are already familiar with the confusion the company has created regarding the naming and generation. On August 21, they launched the 8th Gen Core processors for laptops based on Kaby Lake Refresh, a slight improvement over the 7th Gen Kaby Lake Chips (14nm). Also, the upcoming Cannonlake 10nm chips would come under the 8th Gen family.
A part of the new Coffee Lake lineup is the Intel Core i7-8700K which the company claims it's the best chip for gaming ever. With Turbo Boost 2.0 enabled, it's single-core clock can be cranked up to 4.7Ghz.
According to PC World, Intel's desktop group general manager Anand Srivasta concluded that the single-threaded performance delivered in the case of Core i7-8700K is even better than their Core i9-7800X – a 6 Core, 12 Thread chip with faster memory and extra PCIe lanes.
When compared to last year's flagship Core i7 chip, users would be able to have around 25% more FPS for demanding games like Gears of War 4. And while editing 4K 360-degree, users would be able to do it 32% faster than Core i7-7700K and 65% faster than a 3-year old PC.
Hexa-Core Core i5 and Quad-Core Core i3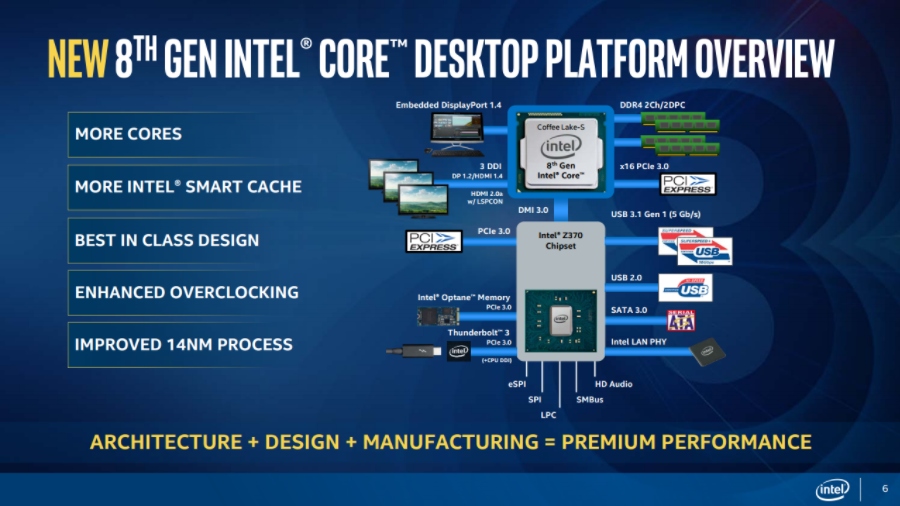 The new 8th Gen Intel Core desktop CPU lineup includes a total of 6 processors having support for Intel Optane memory. They require Intel's 300 series chipset (currently Z370) which improves power delivery to the motherboard, helping the 6-Core chips achieve their true performance levels.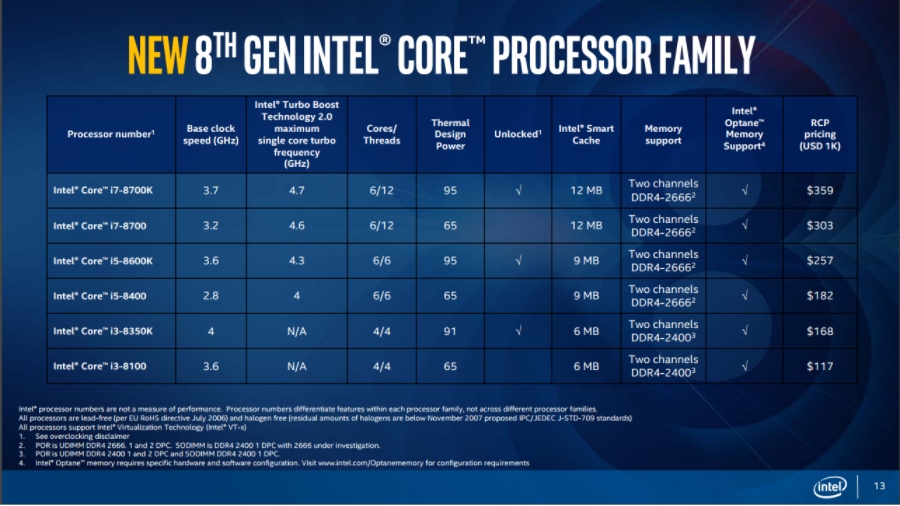 The new Z370 chipset also enables support for DDR4-2666 memory which was limited to DDR4-2400 in the case of Z270. For the first time, Intel has added 6 cores to the Core i5 chips and we can also see Core i3 chips with four cores.
People would be able to buy the new 8th Gen Intel Core desktop chips, including three unlocked K series processors, from October 5.