Intel's upcoming 12th-generation processors should be available in stores later this year. The company might announce its Alder Lake series of processors shortly. However, a Reddit user received not one, but two of Intel's new Desktop processors weeks ahead of the official release.
The lucky Reddit user "Seby9123" claims they were able to purchase two Intel Core i9-12900K CPUs for $610 each from an unnamed retailer. Despite the CPUs having an MSRP of $699, Seby9123 was able to buy them for a lot lesser price.
In a Reddit thread, the user posted various pictures of the new processor's retail box. The actual CPU unit comes inside an odd-looking wafer box. Moreover, the actual packaging of the CPU matches the leaked retail boxes from earlier this month, as spotted by Videocardz. Although, the model number or other specs like clock speed or the core count aren't visible on the packaging.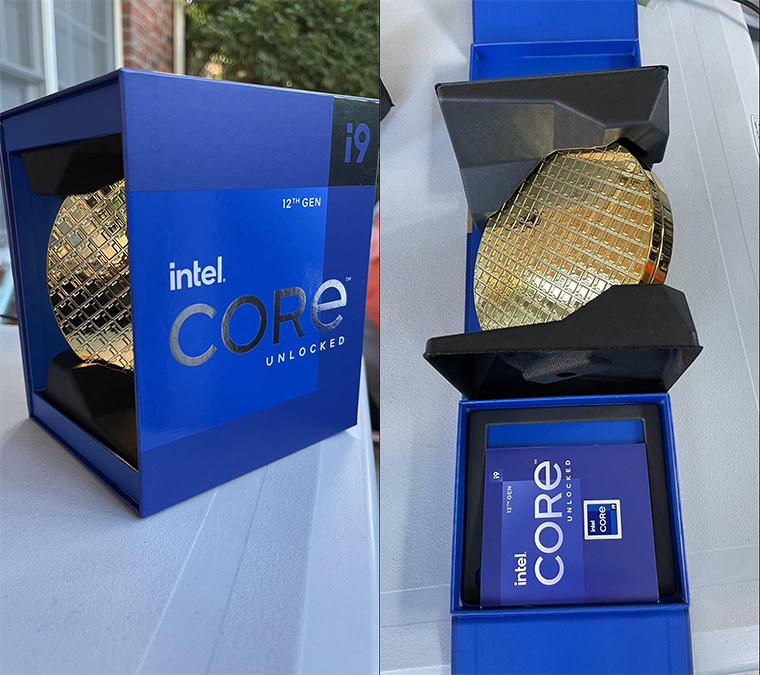 Unfortunately, these new processors are useless for the Reddit user as there isn't any supported motherboard to power them. The new Z690 motherboards with Alder Lake support are yet to go on sale. As a result, Seby9123 won't be able to test or benchmark these new Core i9-12900K processors.
Rumors suggest that Intel will launch the Alder Lake desktop CPUs within a few weeks. The 12th-generation CPUs are expected to bring about a significant performance boost over the previous generations, and tough competition to AMD's upcoming Zen 4 chips.
The Alder Lake series will have a hybrid architecture containing both performance, and efficiency x86 cores. This is something that we've seen on ARM-based mobile chips using the big.LITTLE technology. All in all, Intel claims that the 12th-generation processors will offer 19% better performance than the previous generation.