If you're new to Android and don't know how to factory reset or wipe an Android device, in this article, let's look at the two ways you can do it.
People reset their Android devices either when they're facing lagging, stuttering, or any major/minor issues or when they want to sell their Android device because they bought a new Android device. Either way, let's dig in.
Wipe/Factory Reset Android: Here's How To Do It
We're going to show you two ways to do it: from the settings app or your device's recovery.
Disclaimer! A factory reset will wipe all the data. Make sure to backup your important files before proceeding.
Wiping Android From The Settings App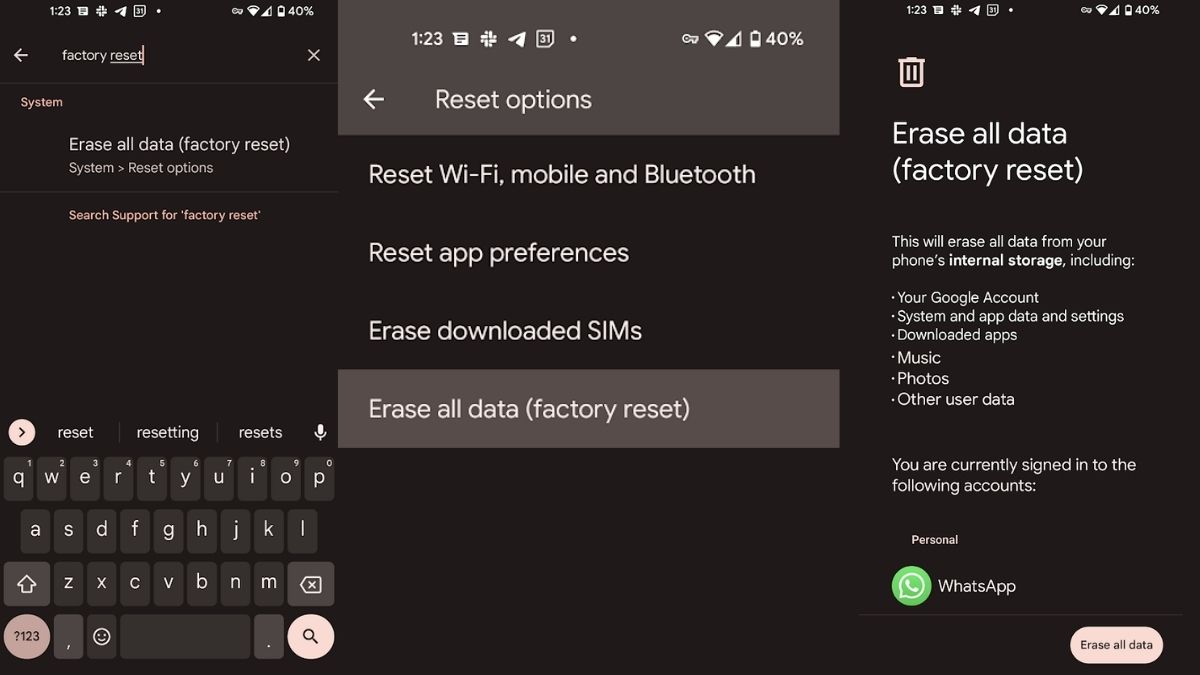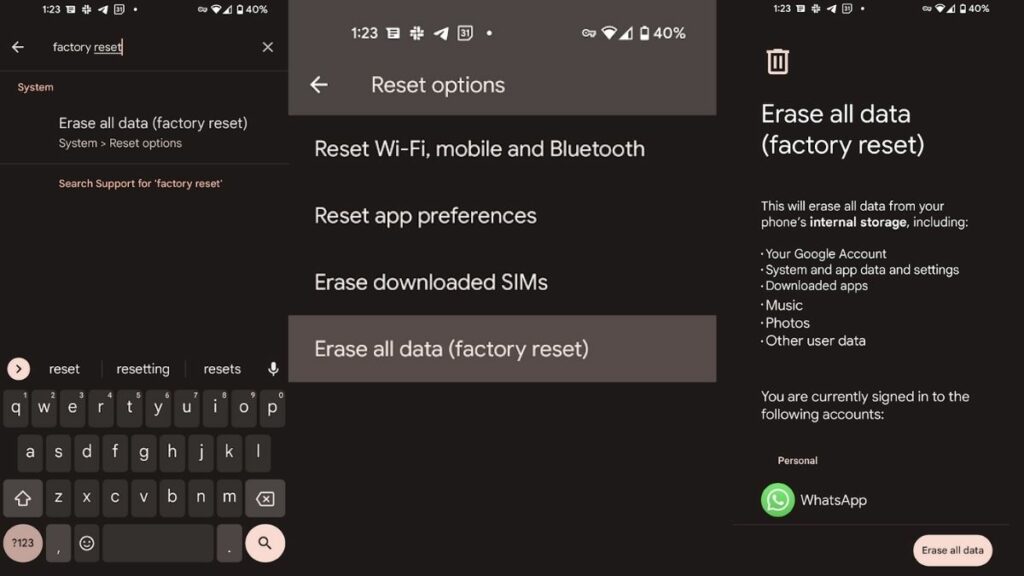 1. Go to the app menu and open the Settings app.
2. In the search bar, start typing "Factory reset" until you see the "Erase all data" option. Tap on it.
3. Tap on Erase all data.
4. Finally, tap on the "Erase all data" button again to factory reset/wipe your Android device.
Your device should now reboot. All you need to do is wait until the welcome screen greets you.
Wiping Android From Recovery
If you're unable to boot Android for some reason, you might want to wipe it using the recovery. Software updates can sometimes break Android, in which case recovery might come in super handy.
Now, entering into recovery mode differs from manufacturer to manufacturer. We're going to look at the most common method. However, if this doesn't work, we highly recommend searching Google using your phone's model number. (For example: how to enter into recovery in Galaxy S10+)
1. Power off your Android device.
2. Hold the power + volume up button and release it when the manufacturer's logo appears.
3. You should now enter into the bootloader. Use your volume keys to navigate the options and use the power button to select "Recovery."
4. Once your phone boots into recovery, use the volume buttons to navigate the options, find the option that says "Wipe/Factory reset," and press the power button to select it.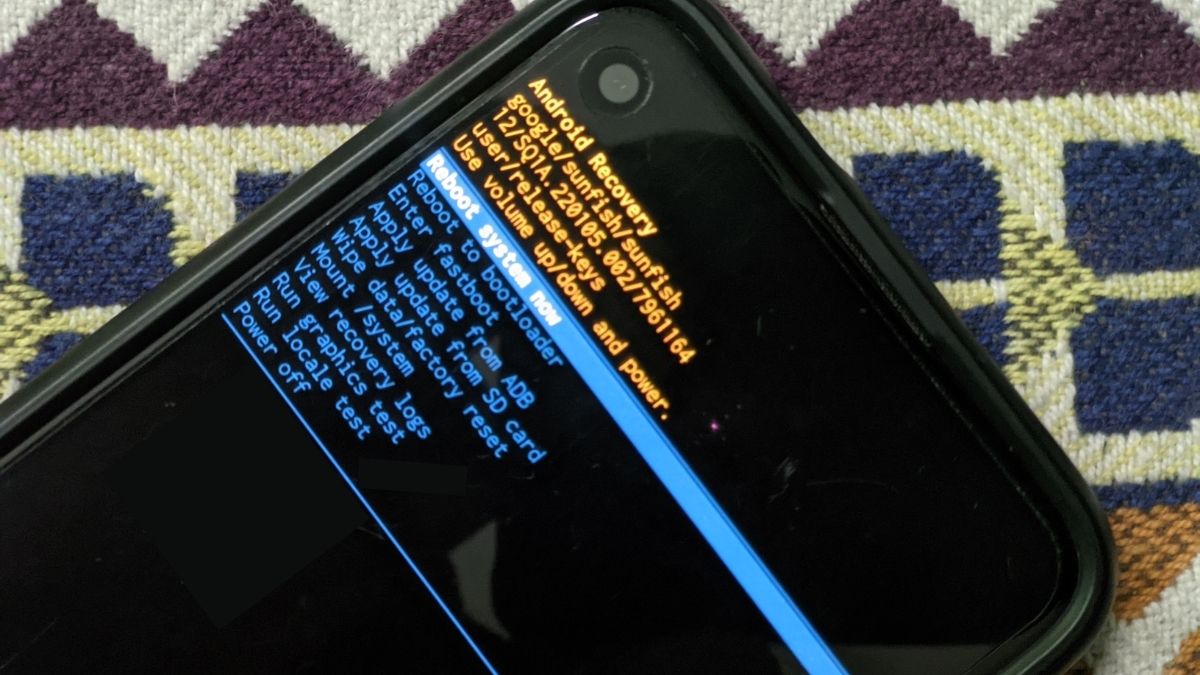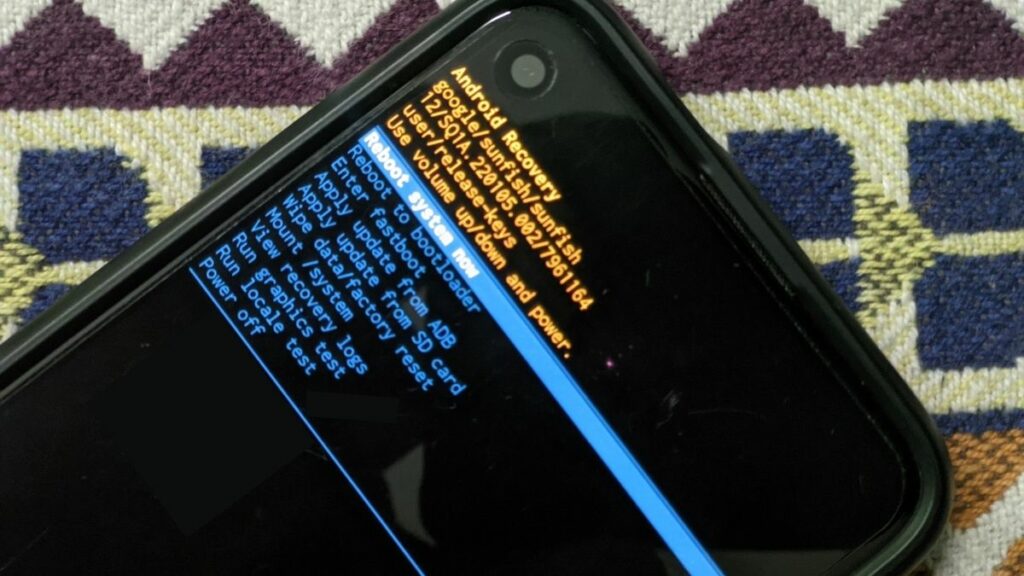 5. Your phone will be wiped and rebooted to the welcome screen.
Got any questions for us? Drop them in the comments section below. If this article helped you in any way, don't forget to share it with your friends who you think will benefit from this.