Season 1 of the reality show "Too Hot To Handle" was well-received by fans. Despite its only 4.5 ratings on IMDb, its unique idea and an attractive cast got the job done for the creators.
With season 1 gaining immense popularity among the fanbase, it was only a matter of time before the creators announced a second season. That said, let's take a look at everything you need to know about this reality show.
Too Hot To Handle Season 2 Release Date
The second season of Too Hot To Handle was rolled today, i.e., June 23, 2021, worldwide. However, the show will be released in two parts. The first part was released at 12:00 AM Pacific Time (PT) or 12:30 PM Indian Standard Time (IST).
There will be a new set of participants in this season, and fans will get to enjoy their journey throughout the series. The show is set in the Turks and Caicos Islands this time around, moving out from Mexico (Season 1 Location).
Where to Watch Too Hot To Handle Season 2?
Since it's a Netflix original, you can stream it on the popular streaming platform. Ensure that you are all caught up with the first season to enjoy the second season without any confusion.
You can watch Season 1 of Too Hot To Handle right here.
Can I watch Too Hot To Handle Series on Netflix for Free?
To Watch the Too Hot To Handle series, you require a Netflix subscription. However, if your Internet Service Providers (ISP) has a plan with a Netflix subscription, it will make life easy for you.
For Indian users, if you have any Jio postpaid plans starting at Rs 399 or JioFiber broadband plans starting at Rs 999, you will get a free Netflix subscription.
As for US visitors, if you are currently using any of T-Mobile's Magenta plans, your issue will be resolved.
What is Too Hot To Handle Season 2 about?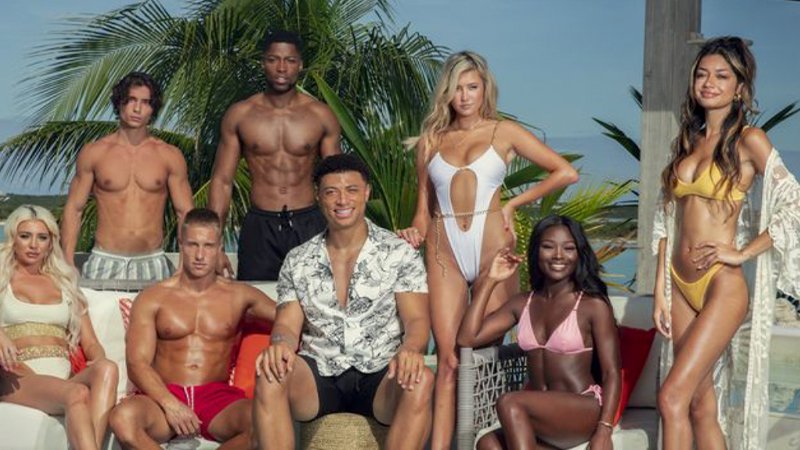 The new season is not that different from the debut season. The show will have 10 new cast members trying to find a meaningful relationship.
However, it's not as easy it sounds. These singles are used to getting their way with the help of their looks. But at the Too Hot To Handle villa, sex is completely off the table. Can the contestants adhere to these rules? Well, fans will be on the edge of their seats to find that out.
Will you watch Too Hot To Handle Season 2? Feel free to share your opinion in the comments section below. Meanwhile, you can check out other titles like Loki, Elite, and Lupin.
Too Hot To Handle FAQ
How many episodes are there in Too Hot To Handle Season 2?
There are a total of 10 episodes in the series, with each episode being 35-50 minutes long
Are all the episodes of Too Hot To Handle available on Netflix?
Season 2 of the series has been released in two parts. Part 1 consists of four episodes that were unveiled on June 23, 2021. Additionally, the rest of the episodes will be available on June 30, 2021
What is the prize money in Too Hot To Handle Season 2?
The contestants will have a chance to win $100,000 as of the grand prize.