Group voice calling is a useful feature for catching up with a group of friends, family, or colleagues in an instant. While WhatsApp has beaten Telegram in bringing this feature for users, Telegram is finally ready to hop on the bandwagon. So let's check out how to make Telegram group voice call on Android or iOS.
Note: This feature works on the beta version of Telegram for now. We will update this article as soon as it arrives on the stable version.
Telegram Group Voice Calling on Android
The latest Telegram beta version 7.3.0 now has a new experimental feature for group voice calling. Here's how you can use the group voice calling feature on Telegram:
1.Download the Telegram Beta version for Android.
2. Open/create a group and tap on the group header to expand it. Here, you will find the list of group members, notification settings, etc. Now tap on the vertical three dots icon present in the top right corner and select 'Start Voice chat'.
4. A pop-up dialogue will appear that would ask you to confirm the selection. Please note that there is also a checkbox that lets just admins talk. This is to ensure that group members who are not admins will be on a listen-only mode. It is a pretty handy option that prevents chaos when you are making a voice call in a large group. Besides, the option to initiate calls is accessible to only those members who are admins.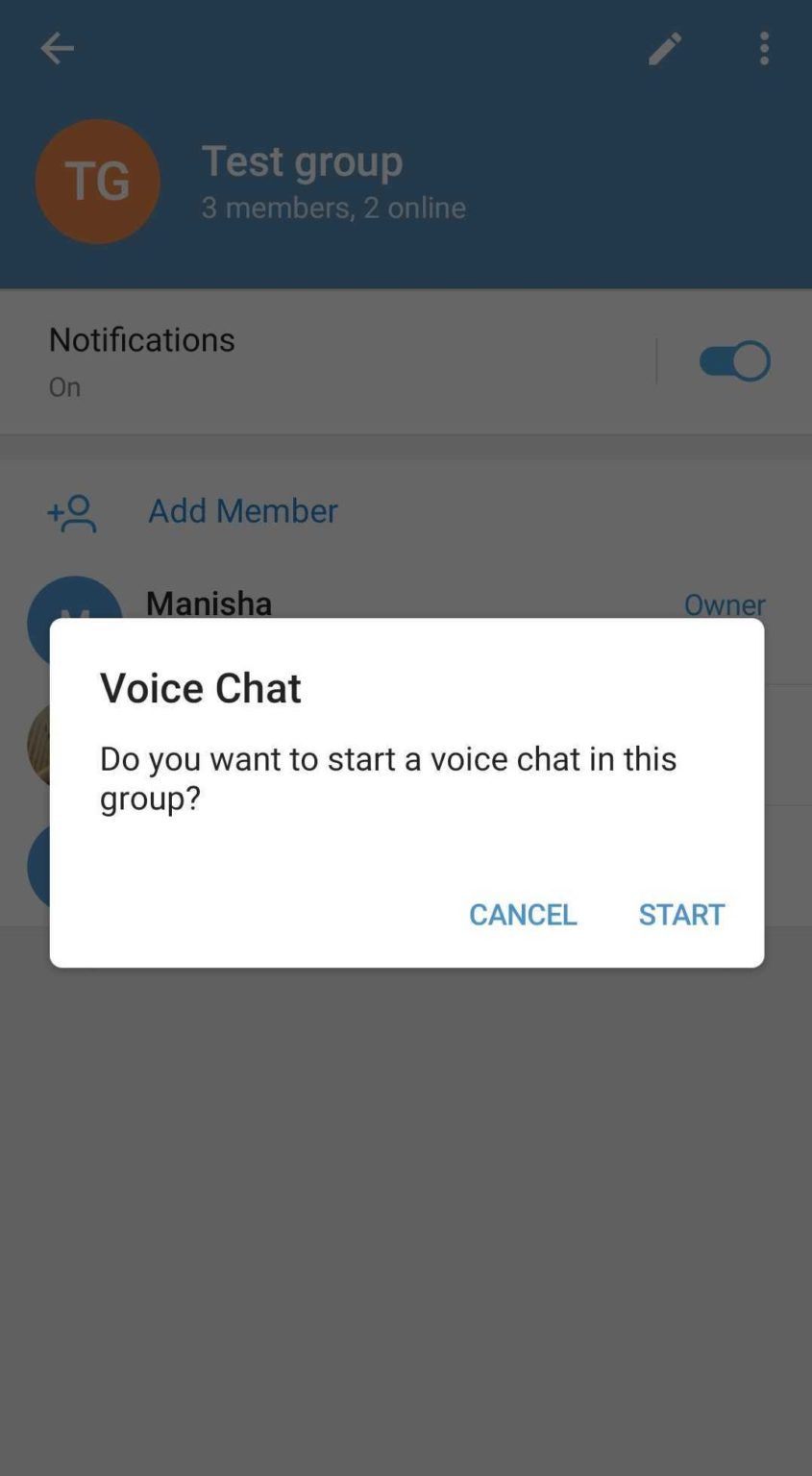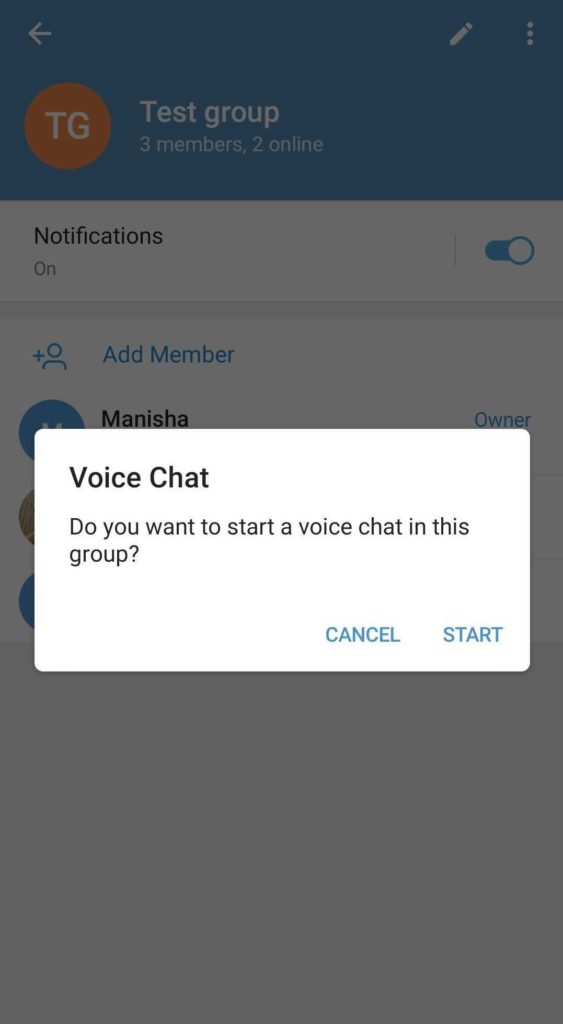 5. After initiating the call, you will be put on mute by default. Before speaking, don't forget to tap on the large unmute button or hold the mic button to speak, just the way we send voice notes.
On unmuting yourself, the blue mic button will remain green and indicate which members are speaking or listening.
How to make a Telegram Group Voice Call on iOS?
To do Telegram group voice calling on iOS, you will have to download the beta version of the app for iOS. The rest of the steps would remain the same as above.
However, please note that there are limited slots for Telegram beta users on iOS and it is currently full. So there are chances that you might not be able to sign up for the same.
Is Telegram Group Voice Calling better than WhatsApp?
While testing the Telegram group voice call feature, I found it to be good enough in comparison with other messaging apps like WhatsApp. There was no lag in the test calls I made. However, I will have to admit that the process to start a group call on Telegram is a bit cumbersome currently.
I hope that Telegram improves the feature a bit before its way to the stable version, or add the call button right on the group chat screen just like WhatsApp for better accessibility.