Short Bytes: Microsoft has released Windows 10 ISO files for performing a clean install on your PCs after the Windows 10 upgrade. Take a look at where to find Windows 10 ISO files and how to download it.
M
icrosoft's Windows 10 upgrade is available to all the eligible Windows 7 and Windows 8 users. Microsoft has also released the Windows 10 ISO files. So, you can download the Windows 10 ISO and perform a clean install after the upgrade.
Also Read: Everything You Need to Know About Windows 10 Upgrade – FAQs
Before you decide to move ahead, there are a few things to be known. You need sufficient disk space on your PC and an external hard drive or USB drive. You PC must be running with an active internet connection to download the files and you must have upgraded your PC from a genuine copy of Windows 7 or 8.1. Microsoft says:
Make sure you have the following before downloading Windows 10 ISO:

An internet connection (internet service provider fees may apply).
Sufficient data storage available on a computer, USB or external drive for the download.
A blank USB or DVD (and DVD burner) with at least 4 GB of space if you want to create media. We recommend using a blank USB or blank DVD because any content on it will be deleted.

Read the

System Requirements.

If you will be installing the operating system for the first time, you will need your Windows product key (xxxxx-xxxxx-xxxxx-xxxxx-xxxxx). For more information about product keys and when they are required, visit the FAQ page.
To know the product key associated with the OS, type this command in command prompt with administrative permissions: wmic path softwarelicensingservice get OA3xOriginalProductKey
Download the Windows 10 ISO tool from Microsoft's website using the link below:
Download Tool Now (32-bit version)
Download Tool Now (64-bit version)
The above links work for for both Windows 10 Home and Pro ISO files, with support for multiple languages.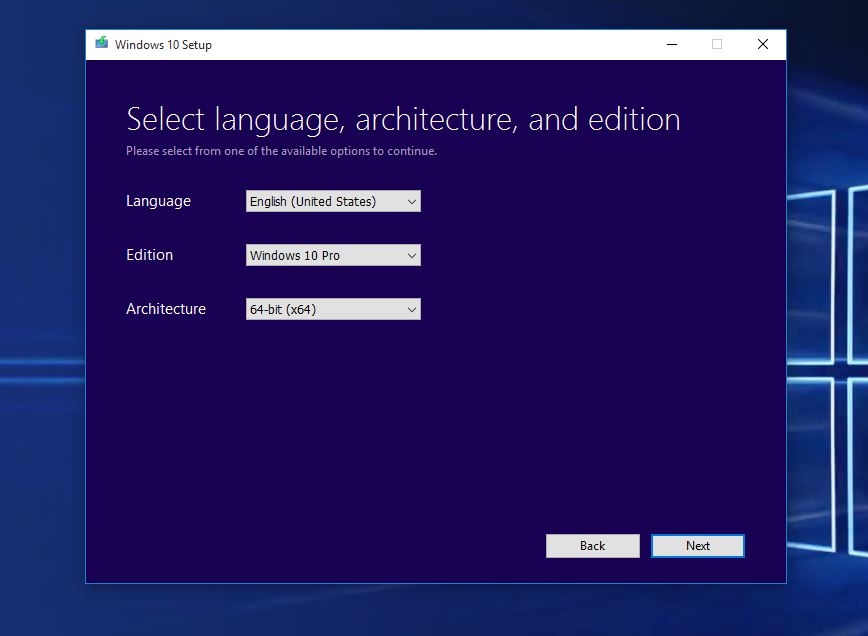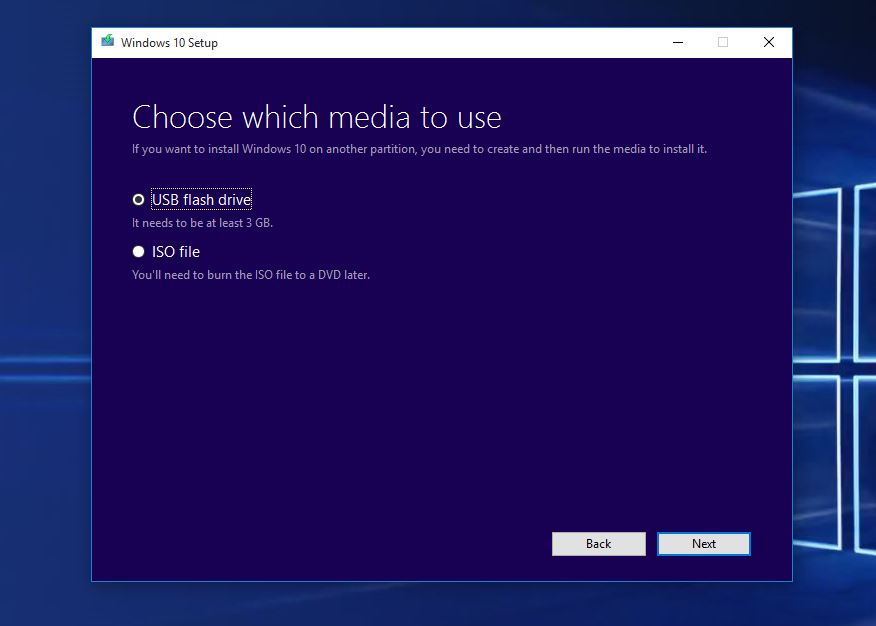 Those interested in Enterprise editions can download the Windows 10 ISO Files from the MSDN Subscriber Downloads page.
Did you find this post about Windows 10 ISO Files and clean install helpful? Tell us in comments below.