Open source is becoming the new norm in the technology industry. All the major technology companies are busy using open source technologies and sharing their code on GitHub to help the developers use their quality code. This has resulted in a mutual benefit.
Open source technologies like Android, Docker, Linux, etc., have dominated different markets and helped in creating more opportunities for the open source professionals. Highlighting the same, The Linux Foundation, in partnership with the careers website Dice, has released the results of the latest Open Source Jobs Survey and Report.
Before telling you how to get an open source job and the major points that a professional must be keeping in mind, let me tell you that the hiring managers are hunting for open source experts. As a part of this survey, responses were collected from about 300 hiring managers from different companies and 1,800 open source professionals.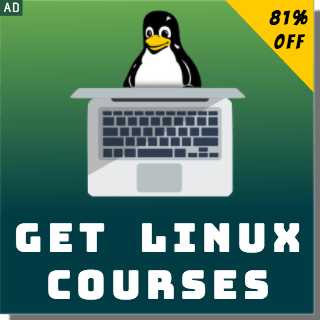 How to get an open source job?
1. Open Source jobs are more in number
In this 2017 survey, about 58% of managers expressed their will to hire more open source experts in next 6 months. About 67% of them said that hiring of such talent will increase as compared to other areas of business.
2. It's difficult to find open source talent
Whatever might be the demand, the hiring managers are struggling to fulfill it. 89% of managers told that it's difficult to find open source talent. This is an important factor as about 60% managers are looking for full-time hires.
3. Reason for rise in demand
While the overall rise in demand for professionals is a culmination of different factors, the major factors are company growth (60%) and increased use of open source technologies (42%). About 30% managers also listed open source becoming core to the business as a major reason. Only 43% of managers, as compared to 57% in 2016,  said that economy is encouraging them to hire more.
4. Most in-demand open source areas and skills
If you take a look at the graphs below, you'll find that the hiring managers are interested in cloud technologies, web technologies, and Linux: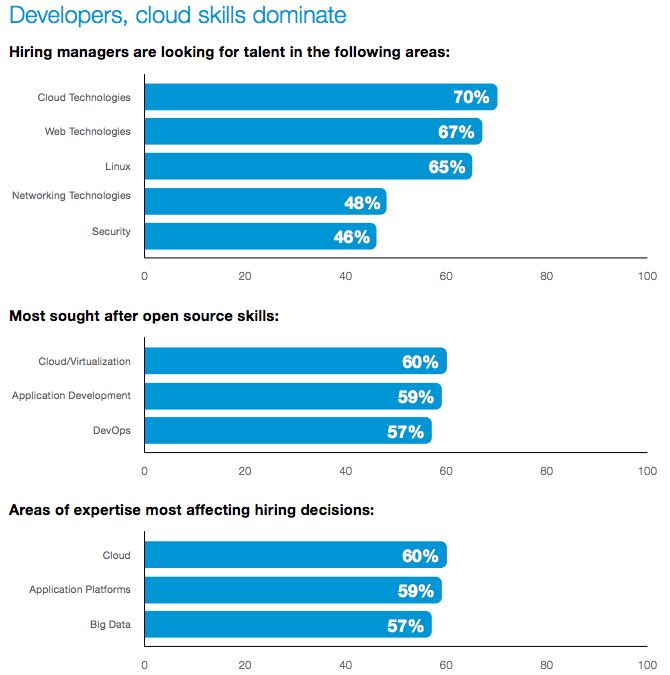 5. Open source professionals are satisfied
Apart from knowing about how to get an open source job, you must also know if the existing crowd is satisfied or not. Out of the existing open source professionals, about 86% said that their career has been advanced with the help of open source technologies. 52% professionals said that it would help them to easily find another job.
6. Most valuable skill in jobs
Let's suppose you've got an open source job, now what? The open source professionals were also asked about the most valuable skills in their jobs. 77% of professionals listed the ability to create solutions based on open source as the most important skill. It was followed by the experience with open source development tools like GitHub and knowledge of new tools.
7. Cloud tech is expected to rise
69% open source pros have predicted that cloud technologies are expected to gain the most importance the next year. A large number of professionals have made predictions in favor of Big Data, Containers, and Security.
8. What inspires open source professionals?
It goes without saying that open source experts are paid handsomely and they appreciate high wages. However, interesting projects and the chance to collaborate with global community is appreciated highly. You can take a look at other factors in the pie-chart shown below: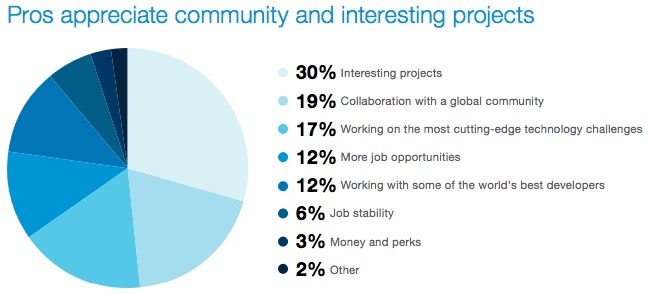 9. Importance of certifications
This favorable environment for open source and Linux brings us to the final question: How to seek training?
50% of hiring managers have expressed their will to hire certified professionals and 76% professionals have said that certifications have helped them shape their careers. It's interesting to note that 47% companies are willing to pay for their employees' certifications.
Did you find this article on how to get an open source job and different points to keep in mind helpful? Don't forget to share your views.