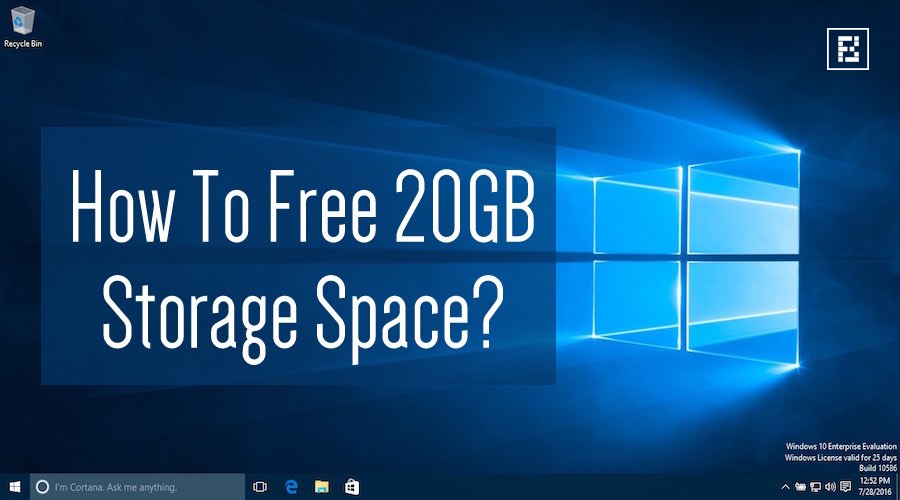 Short Bytes: The Windows 10 Creators update is huge and comes with lots new features. But, a lot of space is consumed by the leftover Windows files. You can delete them by using the Disk Cleanup utility present in Windows 10 and free up to 20GB space.
W
indows 10 Creators Update was recently released. The update comes with a plethora of features which were not a part of earlier Windows versions.
After a large Windows update, a huge amount of space is consumed by the files from the previous Windows installation. This happens if you use the internal Windows update for upgrading rather performing a clean install using a bootable disk.
You can rid of the unnecessary data and free some space on your computer using the Disk Cleaner Utility.
Important: Please note that deleting these files won't let you roll back to the older version of Window. So, be sure that the new version of Windows works fine.
Free Up To 20GB Space After Windows 10 Creators Update
Open This PC/My Computer.
Right Click on your Windows installation drive (For example, C in my case).
Click Properties.
Click Disk Cleanup.
In the Disk Cleanup window, click Clean up system files.
Make the sure the Previous Windows Installations(s) check box is ticked. Also, tick all the checkboxes for the items you want to clean.

Click Ok and the process is completed.
The disk cleanup process will finish in a few minutes. You can free up as much as 20 gigs of space on your hard drive.
If you have something to add, tell us in the comments below.
Also Read: Cortana Comes To Raspberry Pi 3 With Creators Update For Windows 10 IoT Core