Nowadays, traveling and Netflix go hand in hand. Whether it's a 20 minute Uber ride or a 12-hour long bus journey, there is always a Netflix movie or an episode that you can watch in that free time. That is if you have a stable internet connection throughout the journey.
But generally, there are connection drops while traveling which can disrupt your Netflix experience. To avoid this, the best thing you can do is download your favorite Netflix shows or movies beforehand.
In this article, we will look at how you can download Netflix TV shows and movies on multiple platforms as well as tips to solve if Netflix is taking too much space.
How To Download Netflix TV Shows And Movies?
Follow the steps below to download shows and watch Netflix offline on your PC. Note that the streaming service doesn't allow users to watch Netflix offline on a web browser or on a Macbook.
Windows
1. Open the Netflix app on on your Windows laptop.
2. Choose a movie or TV show of your liking.
3. Tap on the Download button right next to the Netflix episode that you would like to watch offline.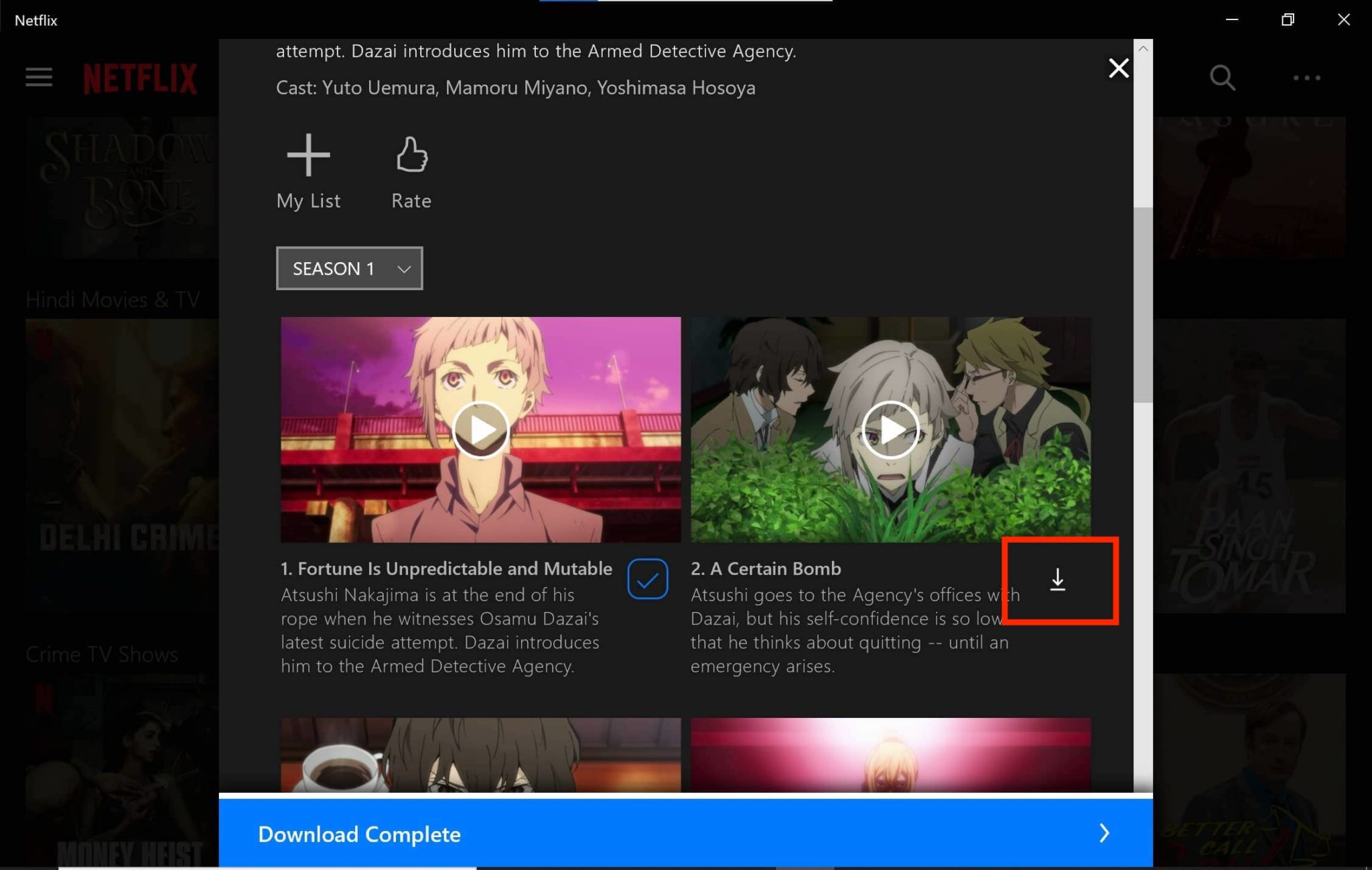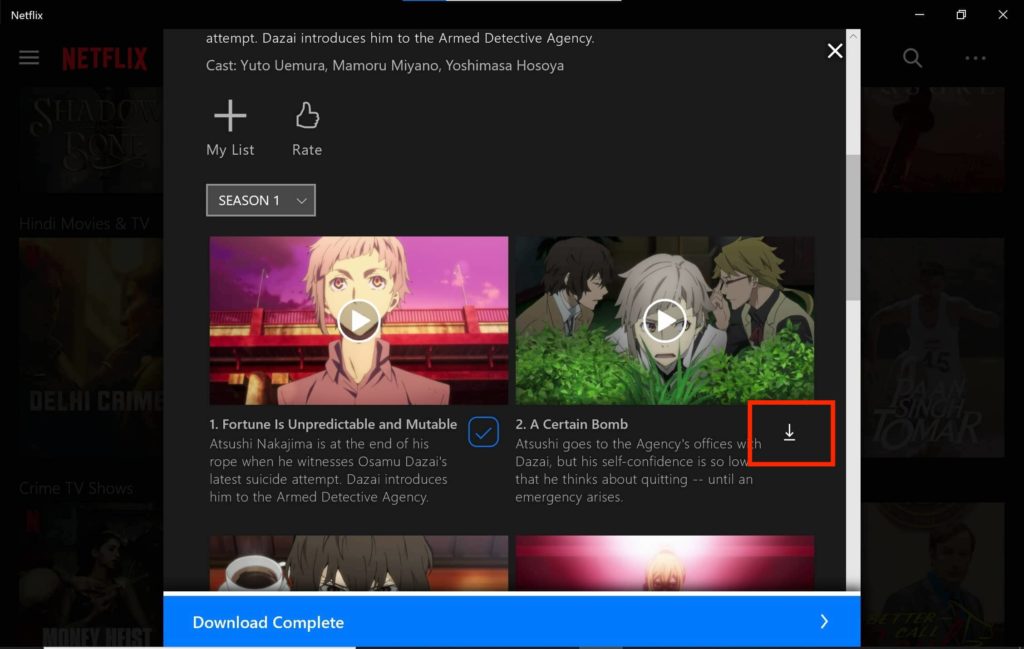 4. You will find all your downloads in the My Downloads section under the Menu options.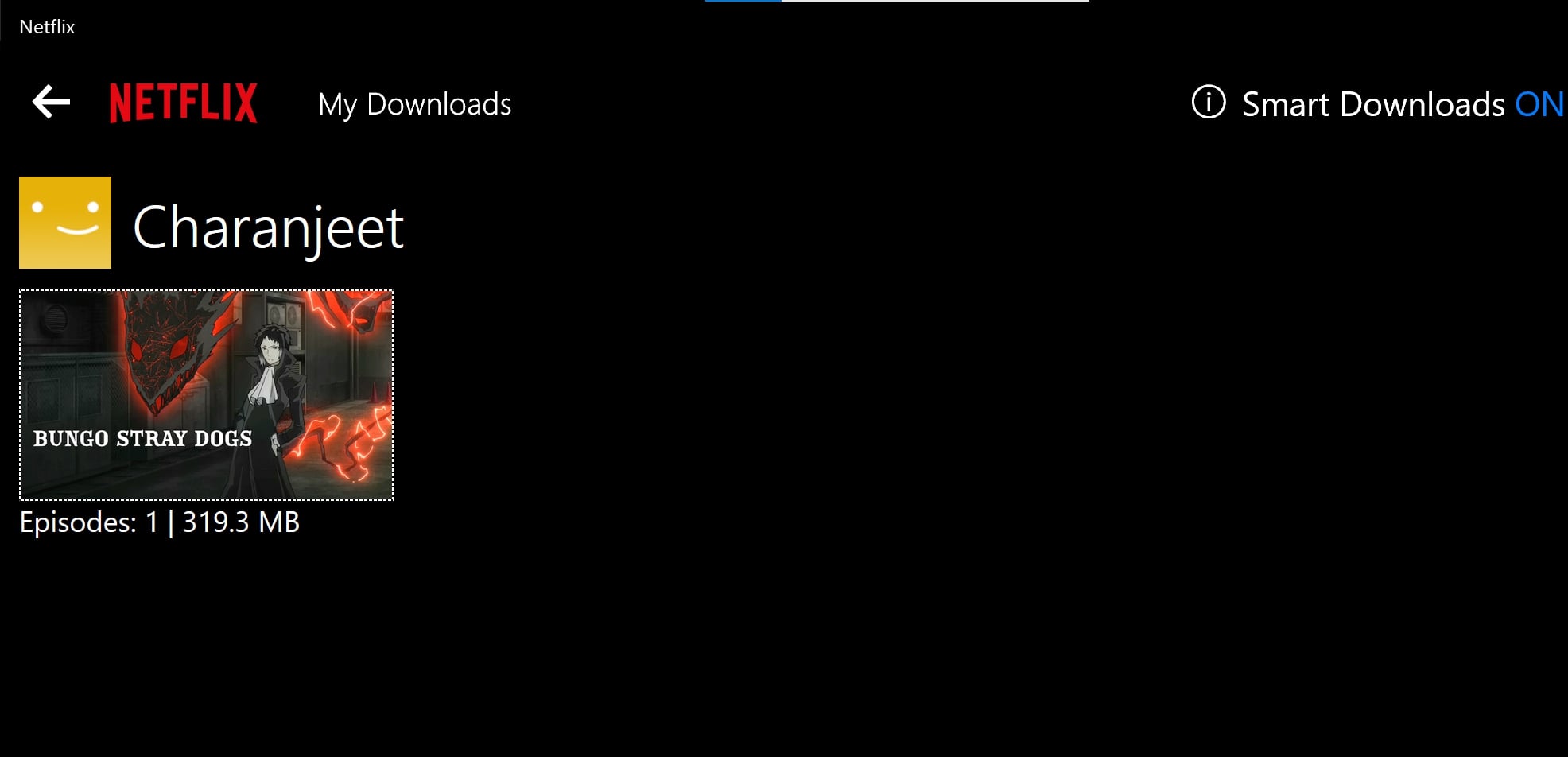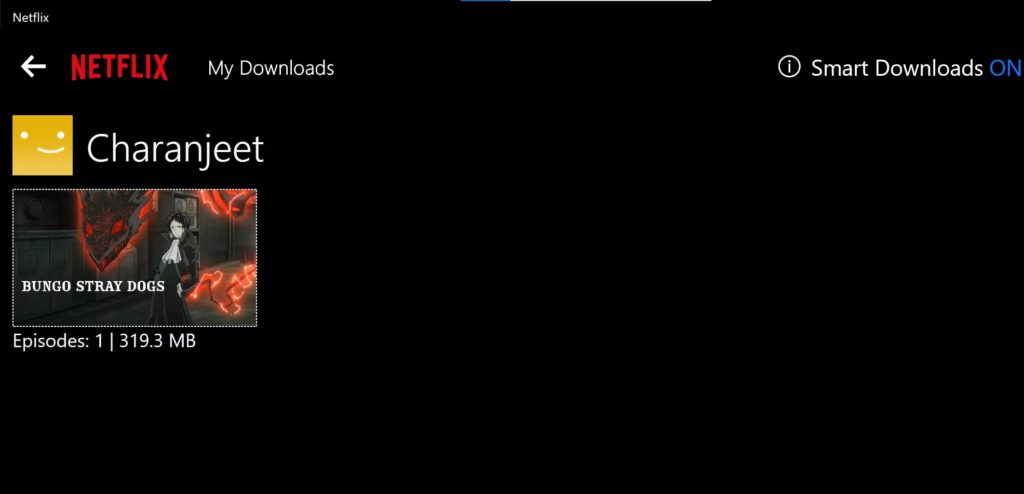 Android/iOS
1. Open the Netflix app on your Android device.
2. Select your Profile.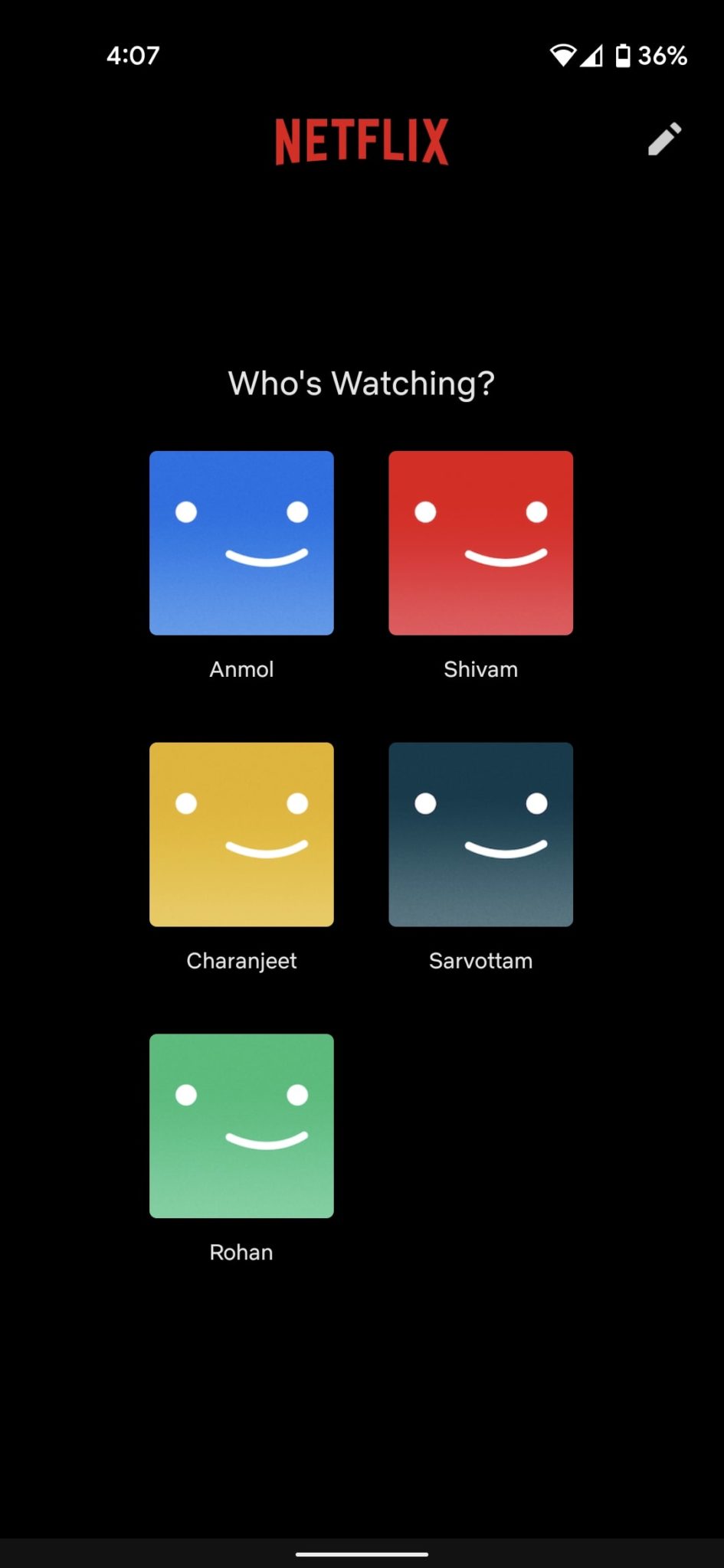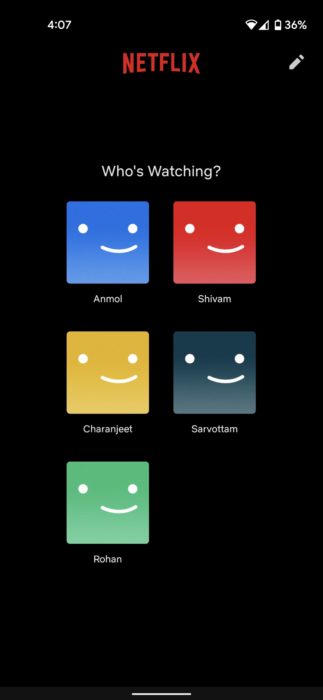 3. Choose a movie or TV show of your liking.
4. Tap on the Download icon. If it's a TV series, executing this action will begin downloading the first episode.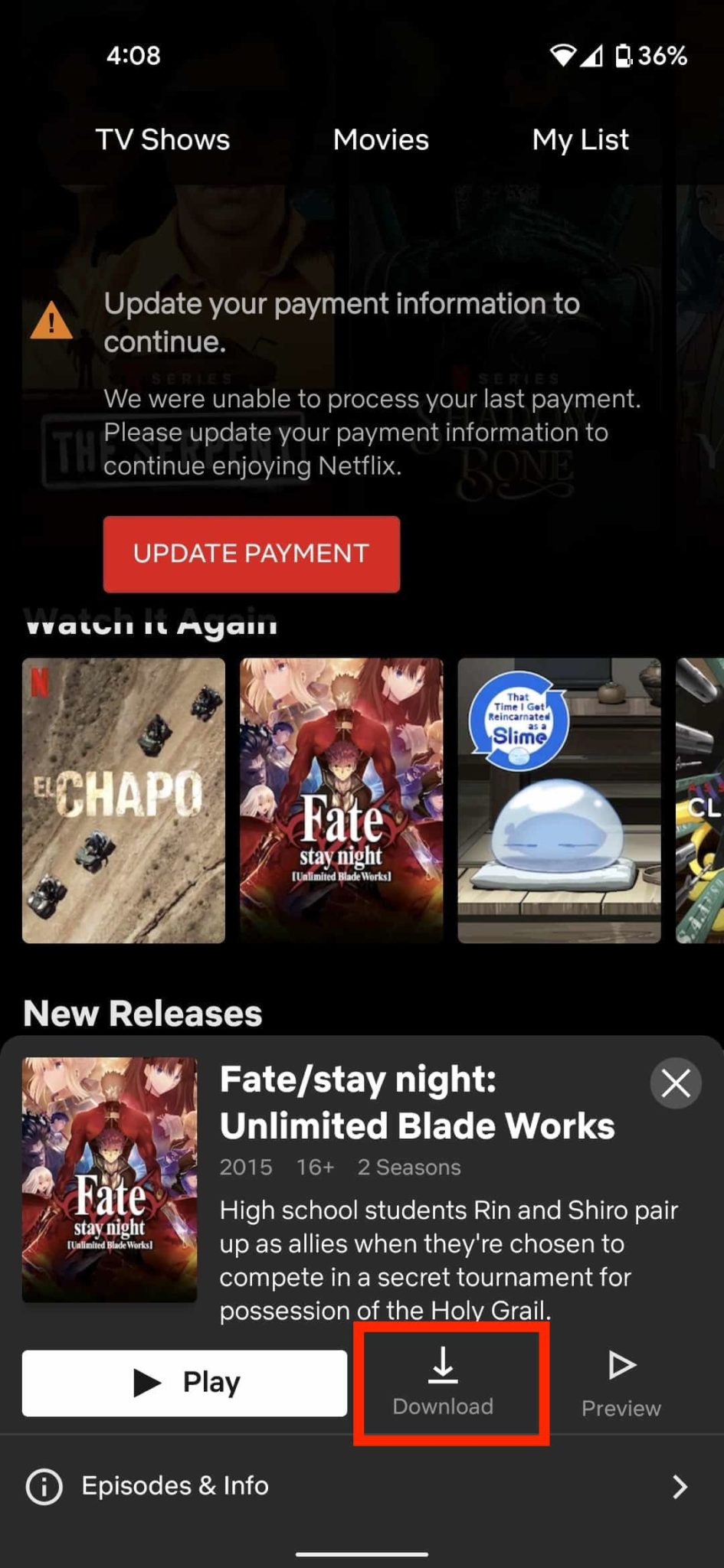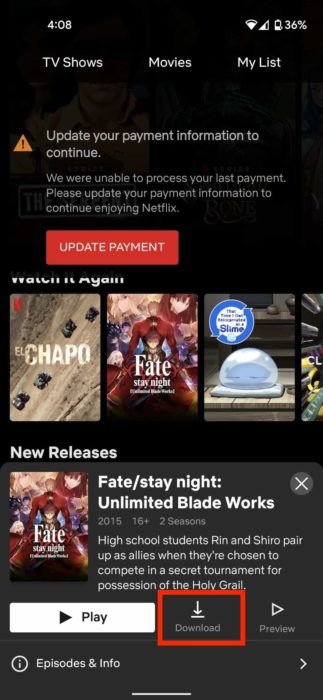 5. If you want to download a specific episode, tap on Episodes and Info.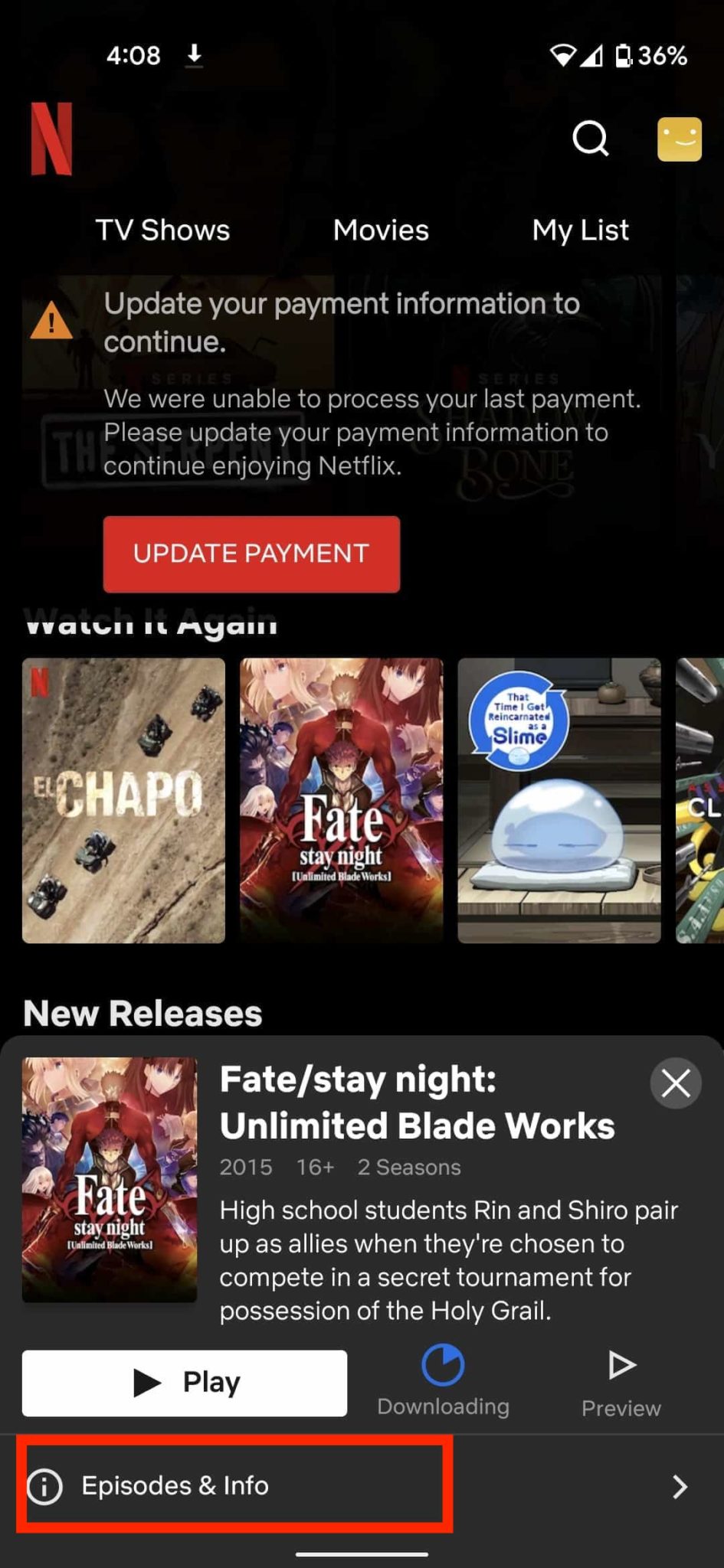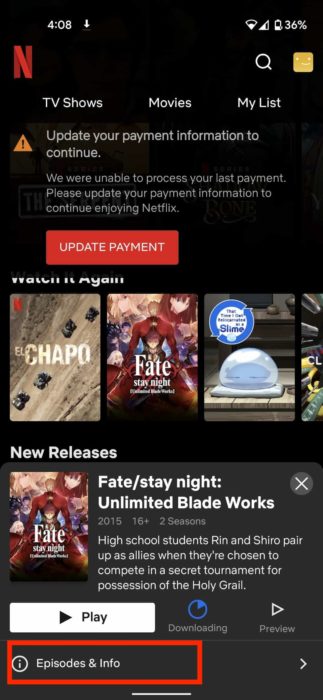 6. Tap on the Download button right next to the Netflix episode that you would like to watch offline.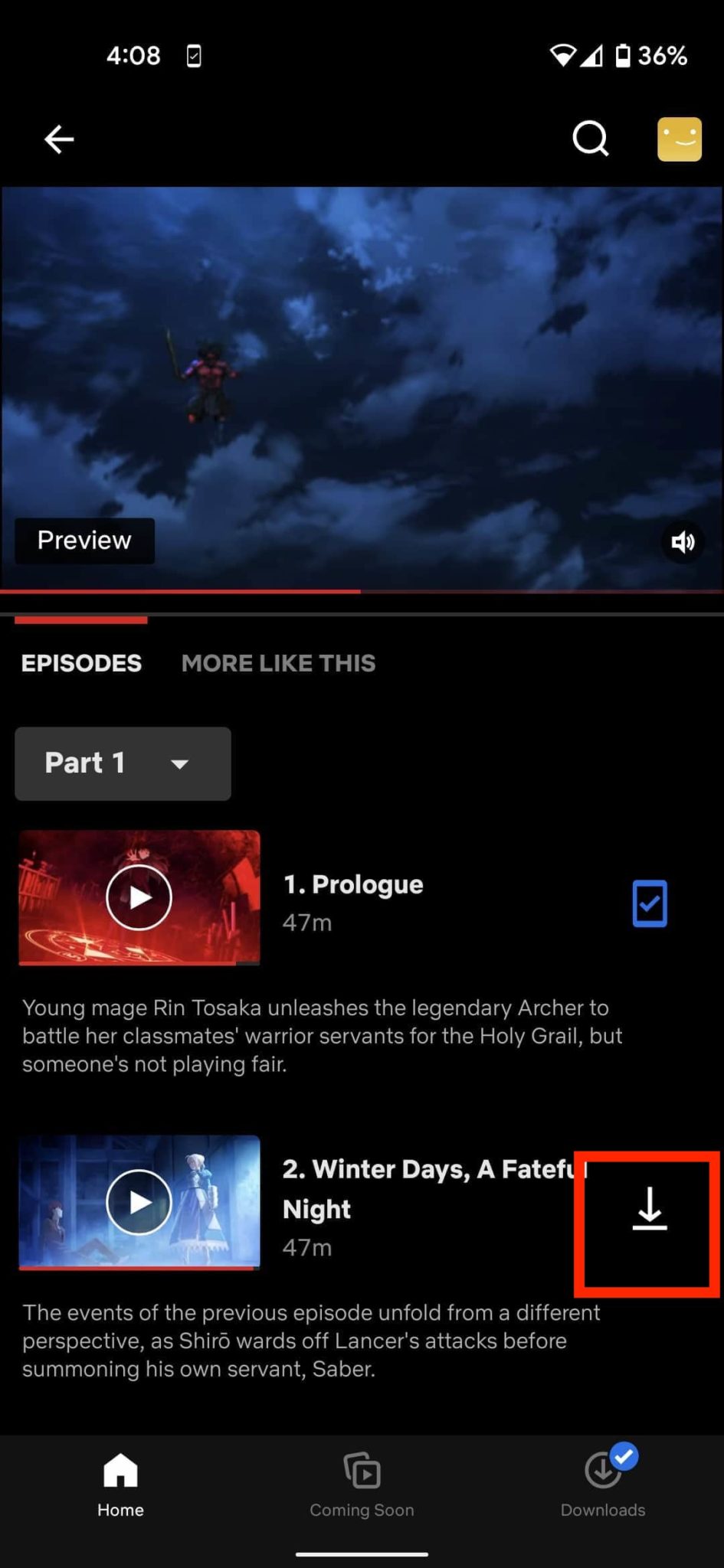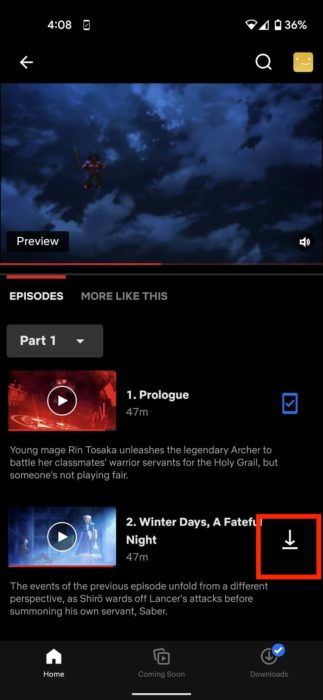 7. You will get a notification once Netflix has finished downloading the episode.
You will find all your downloads in the Download section. To delete a Netflix download, tap on the blue icon right next to the episode and tap on Delete Download.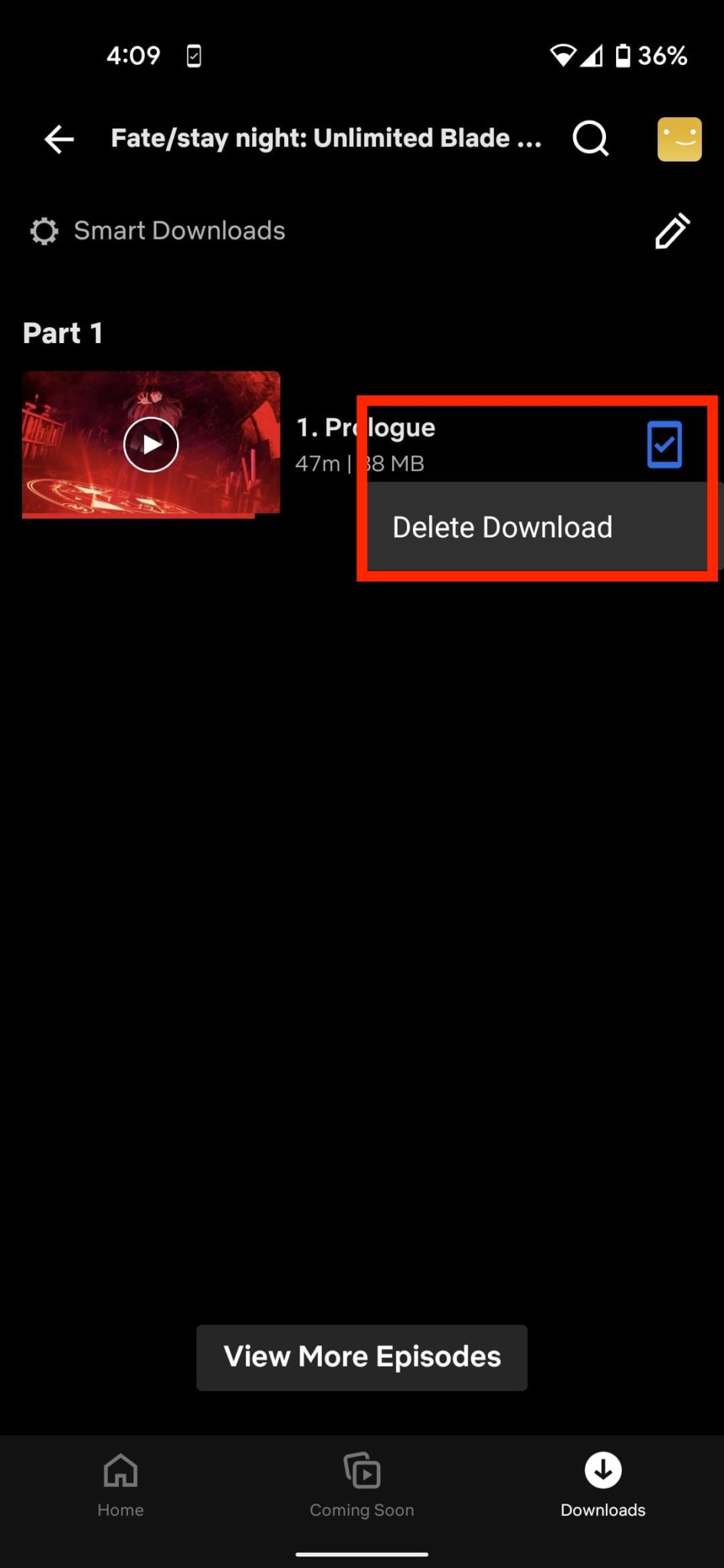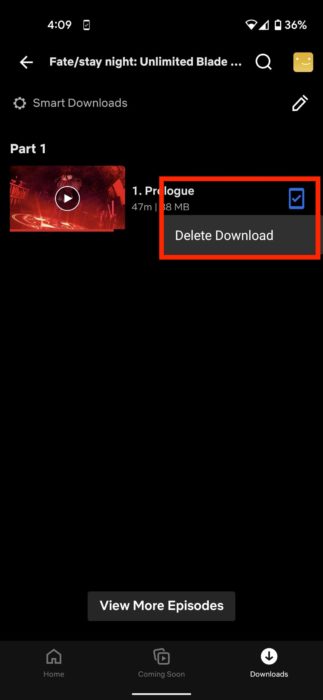 Netflix files taking too much of storage?
If you are having storage issues, here are three things that you can do about it —
1. Instead of downloading the entire Netflix TV series, download 1-2 episodes at a time. You can also toggle on Download Next Episode in Downloads > Smart Downloads or from the App Settings. With this turned on, Netflix will automatically download the next episode while you are watching the previous one and delete it once you've finished.
2. Another thing you can do to fit more Netflix episodes in your small storage is by changing the download quality. To do that, tap on your profile icon in the top-right corner > Tap on App Settings > Tap on Download video quality and select Standard.
3. If you have a microSD card on your device, you can change the location of your Netflix downloads. To do that, again go to App Settings > Tap on the Download Location and select the secondary location. (This option is not available in iOS)
How do you download Netflix shows for free?
As with all premium content, there are some illegitimate ways to watch or download Netflix TV shows for free. However, we don't recommend using these methods since they involve several sites that are not authentic and might inject malware on your device.
First, you have multiple torrent sites where you will find all the latest Netflix content. Other than that, there are some websites where you can download Netflix movies for free.
Lastly, there are tools such as PopcornTime and Leonflix where you can watch Netflix for free.
FAQ
How to watch Netflix offline?

You can easily watch Netflix offline by downloading your favourite shows from the Netflix app.

How to download Netflix shows on mac?

You cannot download Netflix shows on your Mac. Netflix downloads are only available on the Netflix app on Windows, Android, iOS and iPadOS. As of now, there is no Netflix app for macOS.