The gap between various device platforms is shrinking as we speak. People are leveraging the benefits of cross-device experiences offered by different services and platforms. For example, if you have a funny video on your smartphone, you can quickly stream it on your television. With that said, if you are wondering how to connect your phone to a TV, the process is easier than ever.
Guide: How To Connect Phone To TV
Connect your smartphone to your TV
It doesn't matter if your TV is smart or not. There are enough ways to establish a link between your Android/iOS device and your big screen. Many people use it to watch videos on their TV or enjoy family photos. Let's explore them.
Connect the phone to your TV Wirelessly
Please note that some of these technologies require your phone and TV to be connected to the same Wi-Fi network.
Chromecast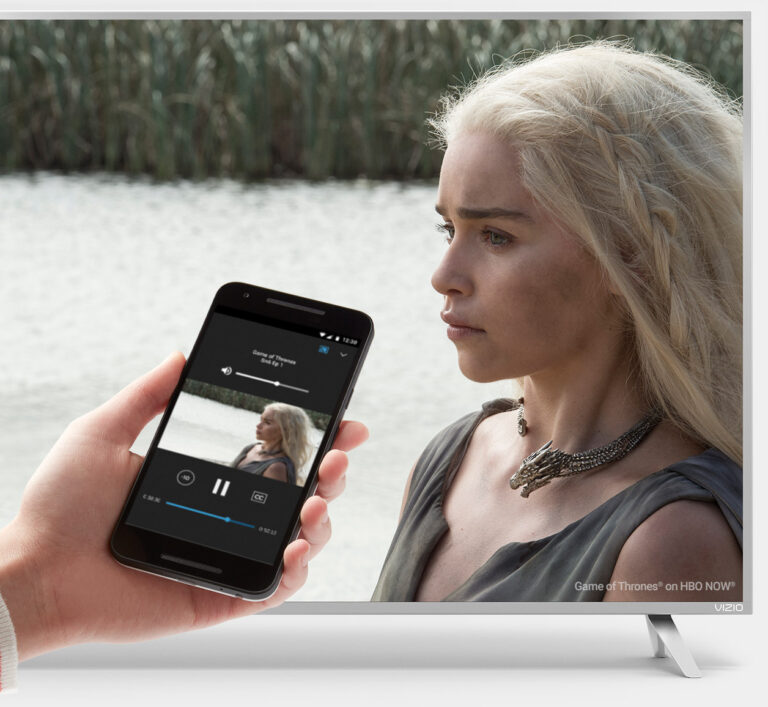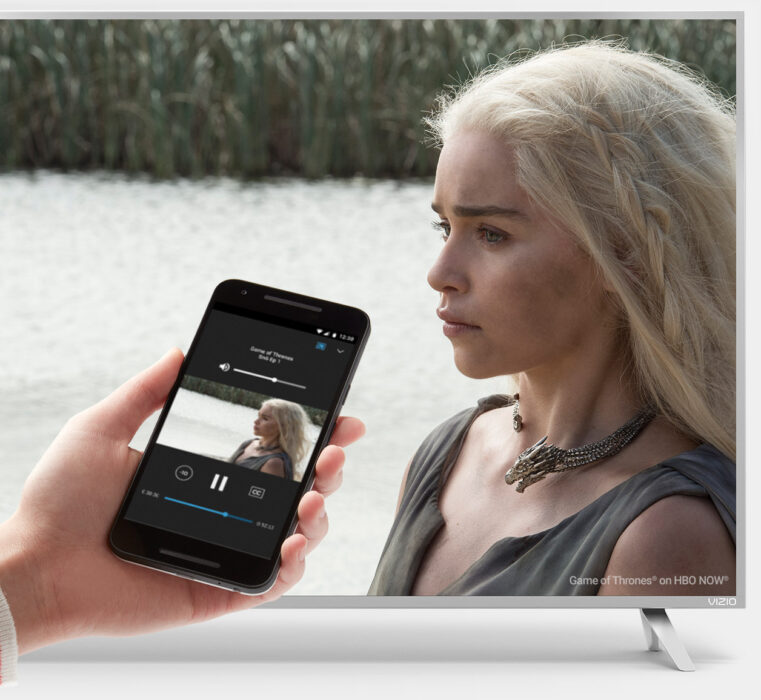 Google Chromecast streaming device is probably the cheapest and easiest way to connect your smartphone to your TV without HDMI. Using this, you can stream audio or video for an individual app or mirror your entire Android device. You'll need third-party apps if you want to cast your entire iPhone screen.
To mirror your display, you'll have to download the Google Home app on your device. Go to Cast my screen > Cast.
You can buy the new Chromecast with Google TV for $49.99, supporting video quality up to 1080p. Nowadays, many smart TVs come with built-in Chromecast support, so you don't have to pay any extra money. Check for the Chromecast label or the owner's manual to know if your TV supports it.
Miracast
Miracast is a popular wireless streaming standard that came out in 2012. Many televisions come with Miracast support built-in, which you can use to link your phone to the TV. However, you can only do so on Android devices as Apple doesn't support Miracast on iPhone and macOS. You'll have to download a companion app as well, for example, AirCast.
If you are looking to connect your phone to your TV without a WiFi network, Miracast is one option. It uses Wi-Fi Direct technology and creates a wireless link of its own.
Another popular streaming device is Amazon Fire TV, which also allows you to mirror your Android device. Fire TV also requires your device to support Miracast technology for wireless casting to your TV screen.
To enable mirroring, go to Settings > Display & Sounds > Enable Screen Mirroring. After that, the Mirroring feature will appear in the quick-start options.
If you want to buy a Fire TV, you can choose between various options like Fire TV Stick, Fire TV Stick 4K, Fire TV Cube, etc.
Apple AirPlay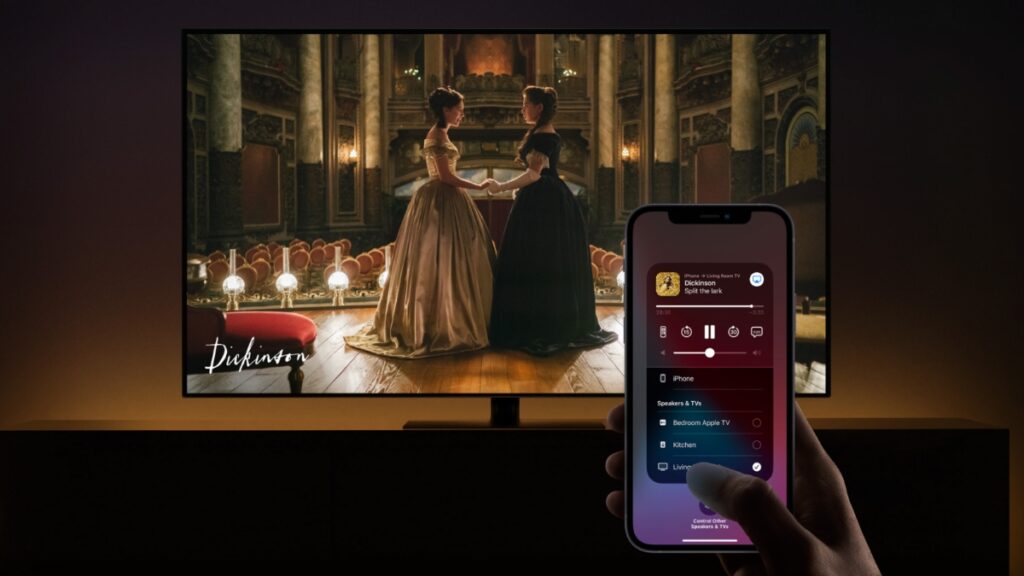 AirPlay is Apple's proprietary wireless streaming standard that allows users to mirror their iPhone, iPad, and Mac screens on their Apple TV devices. Recently, Apple has started offering AirPlay support for various streaming devices and TVs from OEMs like Sony, Samsung, Roku, Vizio, etc.
You can check out the list of TVs that support AirPlay 2.
How to use enable AirPlay?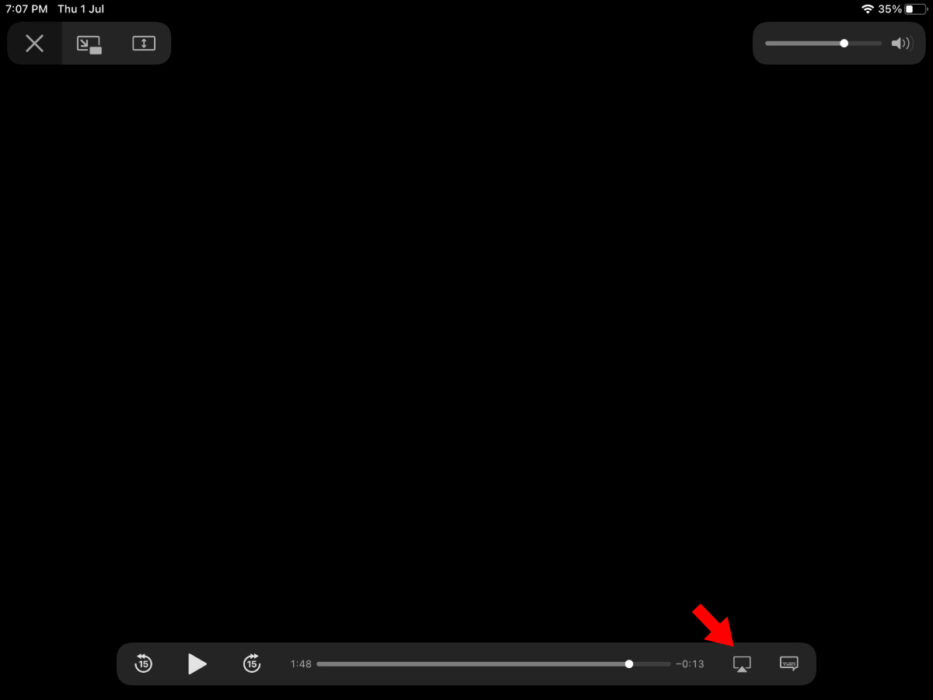 When playing audio or video on your Apple device, look for the AirPlay icon (screen or ring-shaped). Tap on it and select your device. For example, it's present near the seek bar on the Apple TV app.
Roku screen mirroring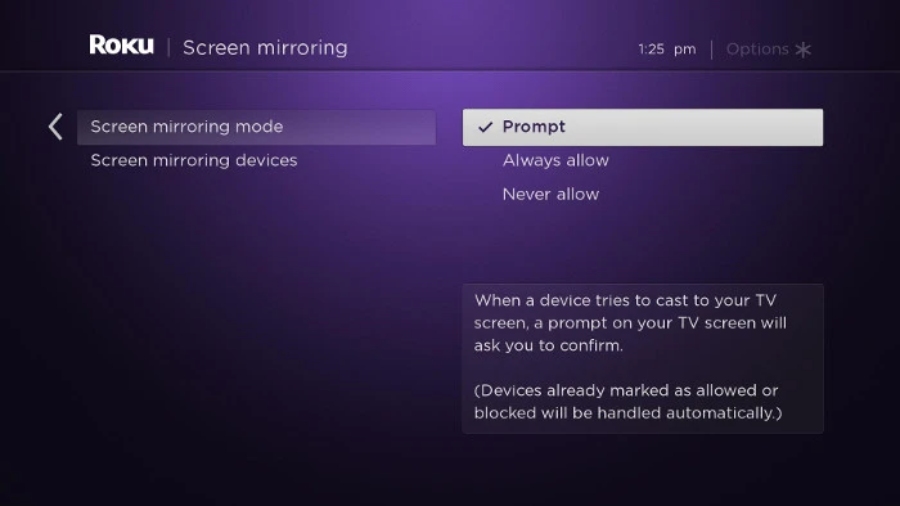 Roku devices also allow you to connect your phone or tablet to your TV. For Android, you can use the screen mirroring feature, which is enabled by default on Roku OS 7.7 or above. However, you can disable mirroring requests in Settings > System > Screen Mirroring.
AirPlay 2 is available on select Roku models, including Roku Premiere (4630, 4620, 3920), Roku Streambar 9102, Stick+ (3811, 3810), etc. You also need an Apple device running iOS 12.3 (now iPadOS for iPad) or macOS 10.14.5.
On your Apple device, you can open the Control Center > Screen Mirroring to get started. You need to enable the Settings > System > Power > Fast TV Start feature on some Roku models, which must maintain a constant wireless connection.
Connect your phone to TV via Bluetooth
Bluetooth isn't as fast as WiFi, but it does have enough juice to power a few things. You can pair your Android TV with your Android or iOS smartphone. Here, different TVs will have different steps and options to establish a Bluetooth connection.
For instance, on a Motorola Android TV, go to Settings > Remotes & Accessories > Add accessory. Now, follow the on-screen instructions. Other Android TV-powered devices will likely have similar options.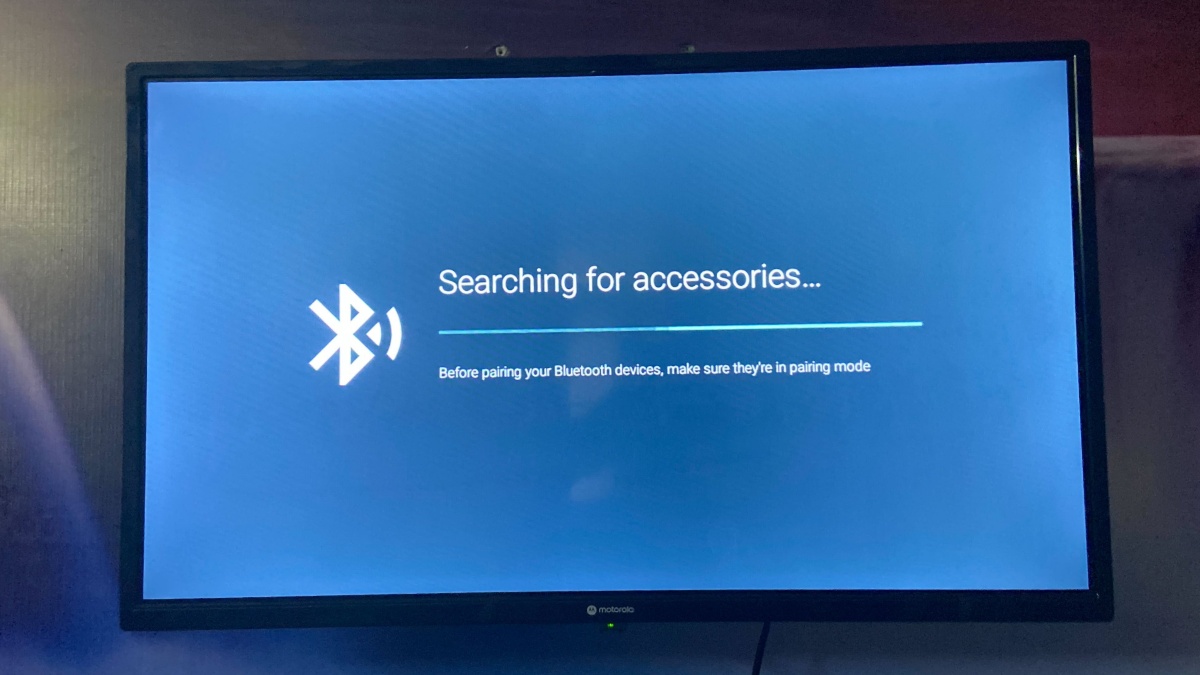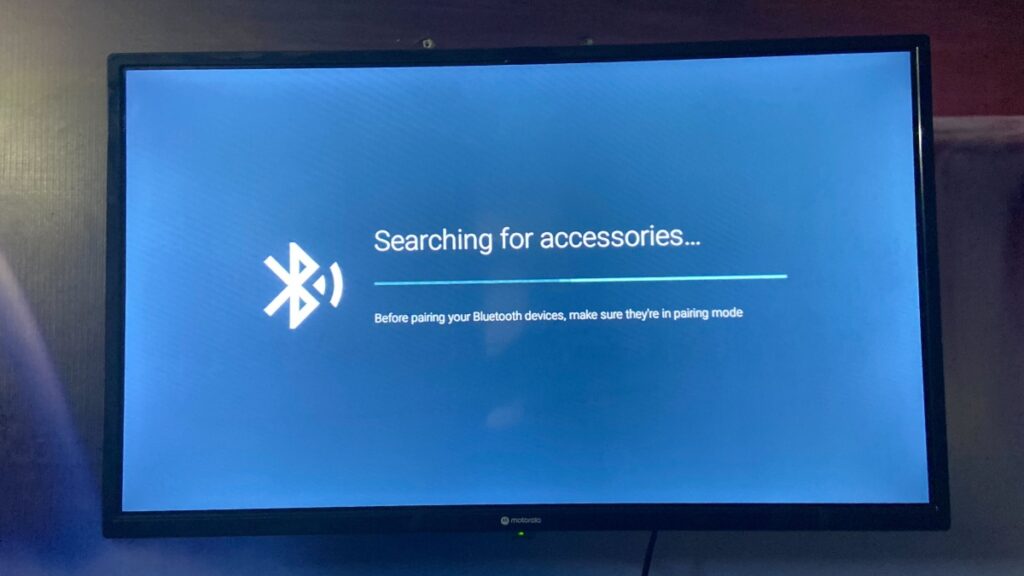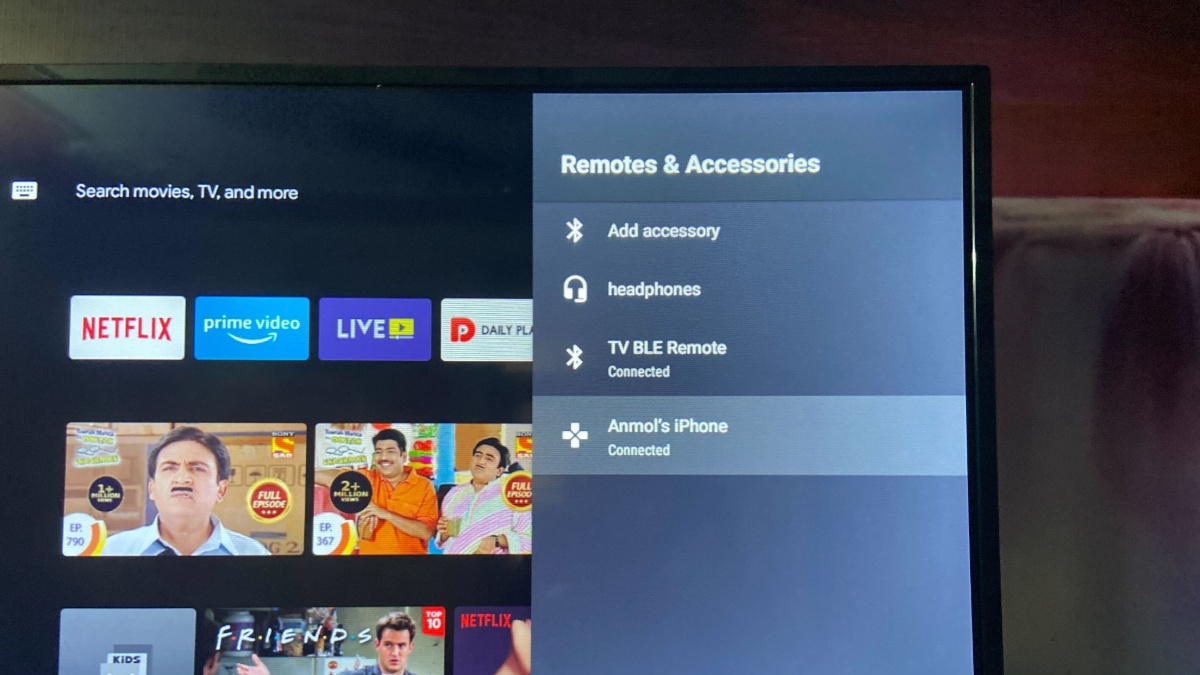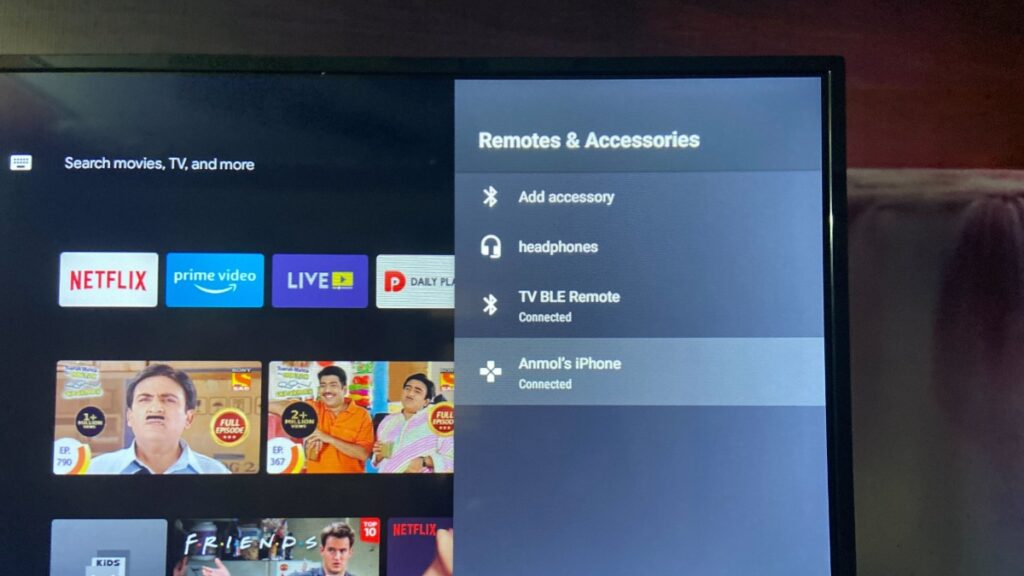 After connecting via Bluetooth, you can transfer files or use your Android TV as a Bluetooth speaker and play songs from your phone. It's possible to pair an iPhone, but the functionality may be limited.
Going Wired? Try MHL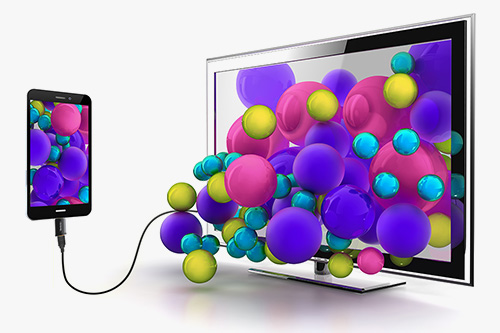 Now, if going wireless isn't your cup of tea, then you might consider some alternative to connect your phone to your TV.
Many smartphones come fitted with a tech called MHL, which is short for Mobile High Definition Link. It establishes a direct connection between your smartphone and TV, allowing you to project your screen. It's great for watching movies, YouTube videos, and some light web browser after attaching a mouse and keyboard.
MHL works through the microUSB or Type-C port on your device, so you'll need an HDMI adapter to get the ball rolling. An upgraded version of the tech is called superMHL that can deliver video feeds at higher FPS and video quality up to 8K.
You can check out some MHL-supported smartphones in this list. You may not find many new devices as the MHL technology is losing popularity to newer wireless technologies.
If you brought an Android device in recent years, it'll likely that HDMI support would work out of the box. We got a Type-C to HDMI dongle and connected our OnePlus 7T to a monitor. The screen showed up on display without doing anything. The feat is enabled via HDMI Alt Mode, where the USB-C port passes the HDMI signals.
We also tested an old OnePlus 5T but couldn't get it to mirror the screen.
Hook up your Phone via USB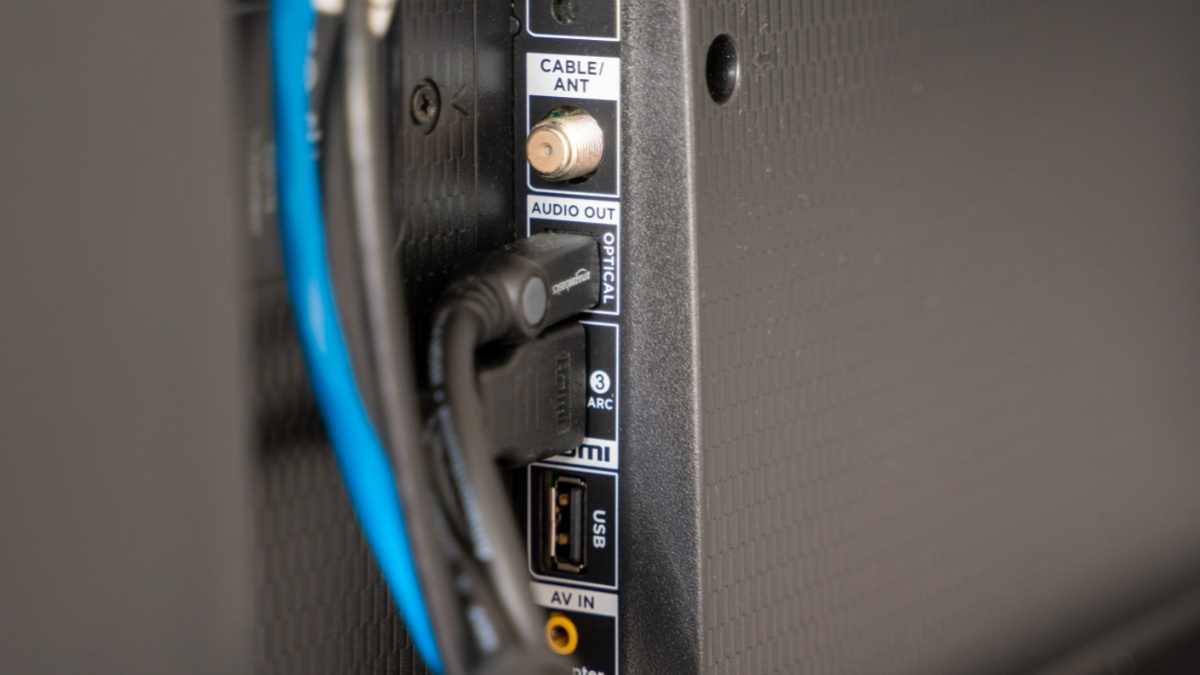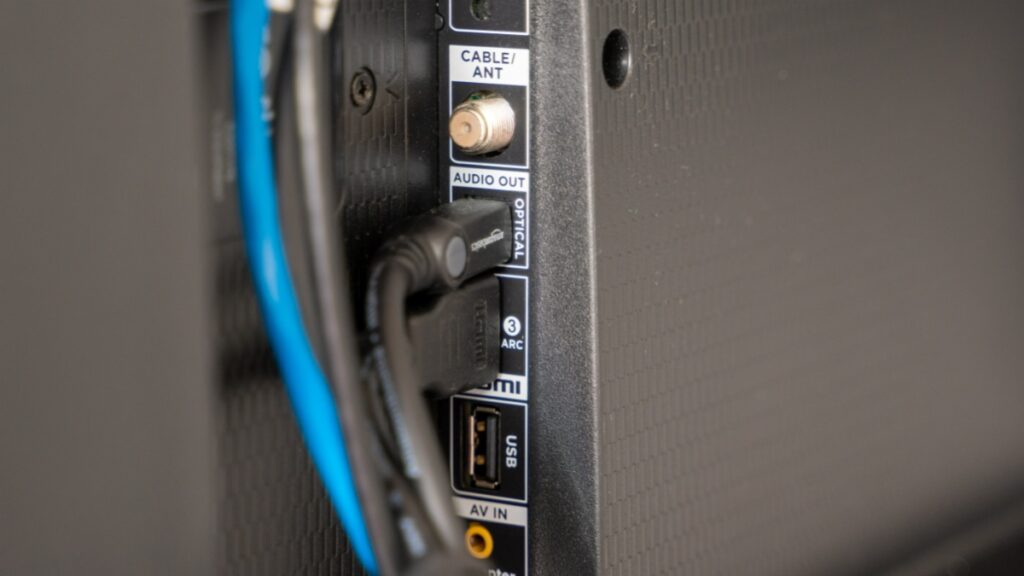 Screen mirroring isn't the only thing you can do with a smartphone. You can also connect your phone to your TV via USB. Here, the phone can act as a storage device, and the TV can play the songs, videos, and images stored on it.
Almost every television nowadays comes with a USB port. Check your TV's manual to know if it supports USB connections.
After plugging in your device, make sure you enable the File Transfer mode by pulling down the notifications bar.
Frequently Asked Questions
Which smartphones can be connected to my TV?
You can link both your Android and iOS devices to a TV. However, the stuff you can do varies according to the tech. For iPhones, AirPlay is the best solution.
What type of TVs can I link my smartphone with?
There are various kinds of modern TVs, including normal TVs, Android TVs, and other Smart TVs that run the OS created by the OEM, like LG WebOS. All of them will be able to support one or more connectivity methods.
Which connection is better wired or wireless?
Wireless connections can give the flexibility of moving your device anywhere in the room. Wired connections, on the other hand, provide more bandwidth for better picture quality and low latency.