Media casting products like AirPlay, Chromecast, and Miracast have dominated markets and are now present in most tech-savvy households. But what about businesses and enterprise environments? The 'cast' action does away with so many cables and much confusion, but a lack of enterprise-minded features and support have left a staggering whole of an all but untouched market. This is where we take a look at how Airtame approaches the 'casting' paradigm with their enterprise mentality.
Airtame is an up-and-comer in the IoT space, particularly focusing on the enterprise market. AirPlay and Chromecast are synonymous with seamless media integration and entertainment. Casting technologies are becoming ubiquitous and more feature-rich.
But sometimes there's that feature you really want and don't have. Chromecast doesn't support casting your desktop without using the Chrome extension (even then, there are latency issues) and AirPlay desktop casting is only available to Mac users. This leaves a lot to want, especially in spaces that benefit from connectedness, but don't require the same casting ability.
Airtame Review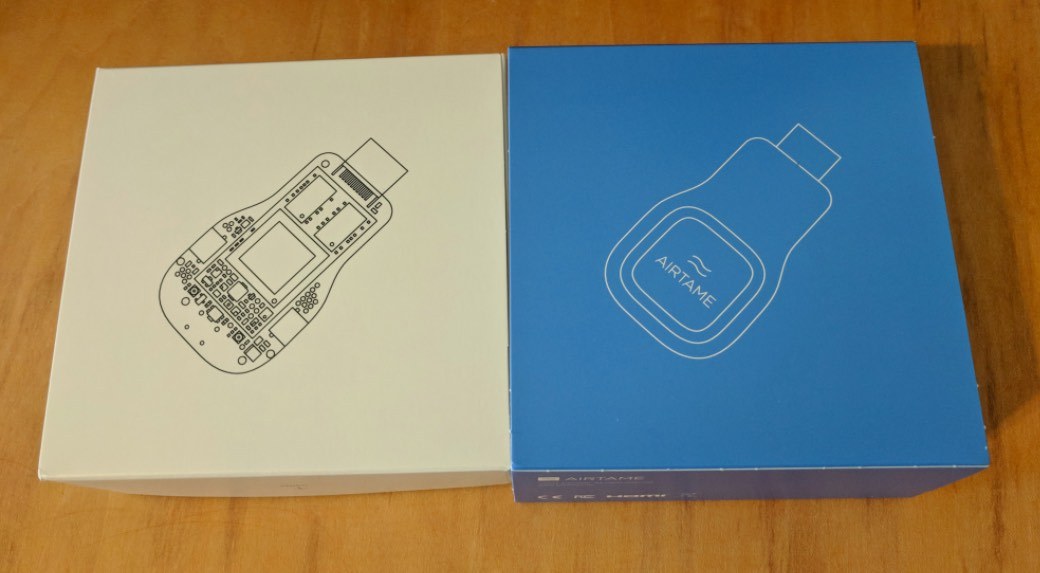 This is where Airtame aims to leverage the use cases of professional environments, and more effectively, large environments. Airtame allows for remote administration, management, and configuration. By registering with the Airtame Cloud, all the devices within an enterprise can be managed centrally and remotely.
A fleet of Airtame devices can be deployed to various boardrooms and office suites for presentations, screen mirroring in training sessions, and custom readerboard/KPI HUDs. The default home-screen can be customized to display particular information, or alternatively, the home screen can be set to a webpage that delivers critical business information in a digestible format such as tabular data and graphics. This flexibility far surpasses the Google and Apple alternatives.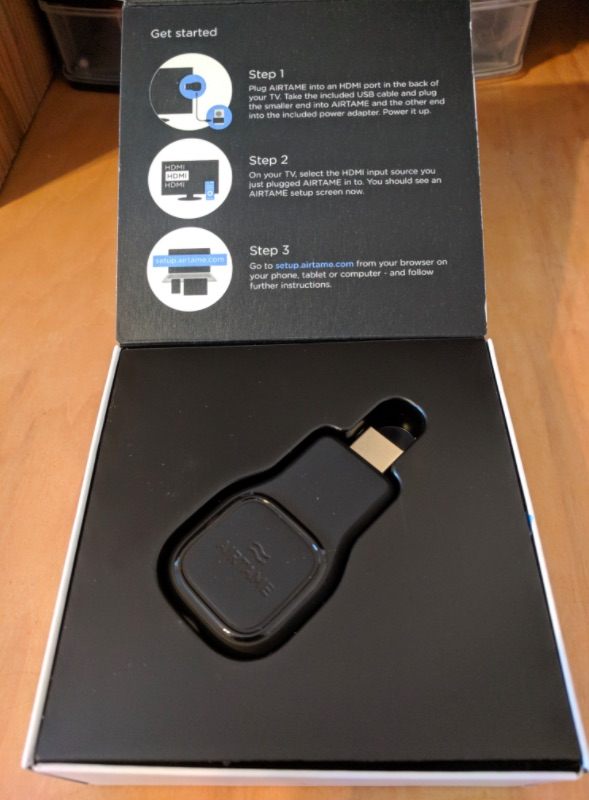 So, at this point, there's probably some questions hanging around about what the cons are, where does the Airtame fall short of the Chromecast and AirPlay products? There are two glaring, but obviously intentional, differences.
The Airtame does not support casting in the same sense as the Chromecast and AirPlay products and the reason for this is simple: the Airtame is for the delivery of information, not entertainment. Sure, a Chromecast can be rigged to achieve much of the same functionality, but that would require various different applications instead of the standard Airtame ones, and you would still be missing the centralized management.
The second difference is the price. Without exaggerating, the Airtame comes at a cost that is several times higher than the Chromecast. This boils down to the variety of features, for sure, but also the target audience. The Airtame is not meant to be used in consumer settings.
In terms of build quality, the Airtame seems to surpass the Chromecast by a long shot. The unit has some heft to it and feels solid in the hands, whereas the ChromeCast feels somewhat cheap in comparison. The Airtame comes with a variety of adapters for electrical sockets, and even has support for USB-OTG ethernet adaptors, which in enterprise environments with certificate-authenticated wireless connectivity, is a huge bonus for ease of deployment.
Conclusion:
Long story short, if you want casting for entertainment, then Chromecast and AirPlay are right for you. But if you want to manage a fleet of devices that facilitate the easy access of large format displays in boardrooms, bullpens, electronic signage, and training rooms, then the Airtame is absolutely the way to go.