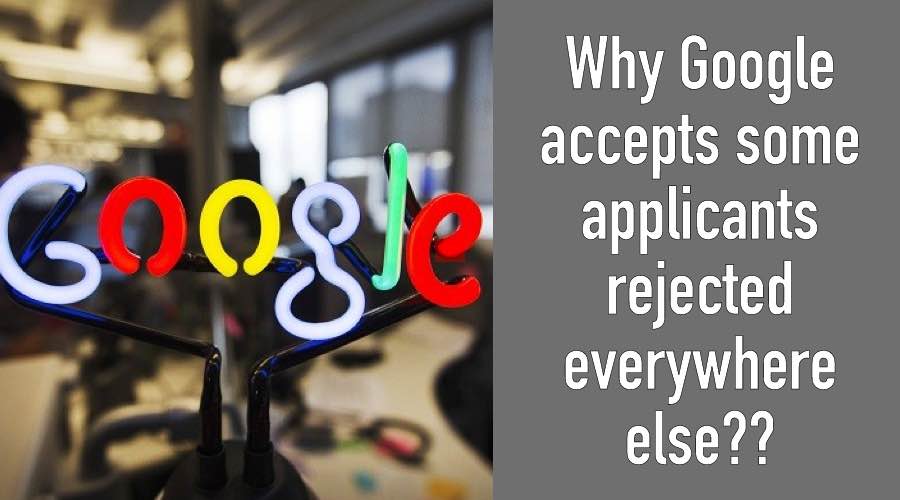 Short Bytes: Amin Ariana, an ex-Google employee describes why does Google accept some applications rejected everywhere else. Narrating his own story, he manages to make a beautiful attempt at explaining why people who fail to get lower-level jobs succeed at higher levels.
A
guy asked on Quora:
"I previously interned at Google and talked to many people there. Some people (both interns & official employees) got rejected everywhere else except for Google. I think I'm experiencing the same thing for now. Any ideas why this is the case?"
In a Quora post, an ex-Google employee Amin Ariana made a beautiful effort to explain why does Google accept some applications rejected everywhere else.
Amin narrates his story, describing his work struggle and his love life. Just like the Alibaba founder Jack Ma, Amin Ariana also got rejected at different interviews. It was one day when he turned back while walking out of the interview room and asked the interviewer, "I know it's a No, but I've looked for a while and I can't figure out where I'm going wrong. Can you tell me what skill I'm missing for this job?"
Also Read: Fired From Facebook, Noah Kagan Talks About His Most Important Lesson
The reply of the interviewer left Amin speechless. Actually, he was over qualified for the job. "A long silence took over as I stared in the air at the words she had just spoken. A gigantic lightbulb crashed through the ceiling, hung above my head, and turned on, brightening the room," — he writes.
Amin Ariana left Google in February 2013 and went on to become founder of a bunch of startups. Currently, he is the Vice President of an internet services company Gate Labs.
Stories like these compel us to rethink, what we have been doing all along. Whether we are directing ourselves towards what we actually deserve, or it's just that we've been compromising all along, just for the sake of gaining stability.
You must read the original post here.
If you have something to add, tell us in the comments below.