Short Bytes: Did you ever imagine an easily-browsable hacked data available to public and that too in the form of a search engine? Well, here is one of those interesting hacking cases where hackers made a search engine out of the hacked data of the 70 million citizens of Philippines and anyone can easily search for everybody else.
L
ulzsec, an anonymous hacker group responsible for hacking into Sony e-mail in 2011, had hacked a huge Philippine government database in March. From the same hacked data, now a different party has uploaded the hacked information in the form of an extremely easy search engine called https://wehaveyourdata.com/.
As this site claims, it has a huge swath of the Filipino population, affecting approximately 70 million voters' information. However, currently, the site is down.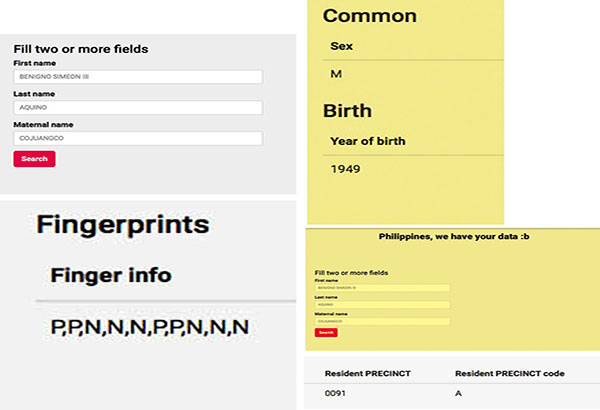 The search engine content comes from the Philippines Commission on Elections (COMELEC) which is responsible for maintaining the Filipino voter database. Lulzsec Pilipinas hacking group had compromised the COMELEC voter database in March this year and now the same data is available to the public in the form of a search engine.
Also Read: Hacker Discovers 191 Million American Voters' Database Leak
The search engine is far easier to use. Just after entering a person's full name, a visitor can see someone's birthday, birth location, current address, marital status, parents' names, passport information, vehicle information number and citizenship information. If the individual is registered to vote from abroad, their foreign address is also available.
COMELEC, the Philippines Commission on Elections, also had records of the voters' fingerprints when they register for their voting rights. However, Fingerprint data is not available in the search engine, though it may be in the raw, dumped data.
Talking about the Philippines' next presidential election which is scheduled for May 9, Lulzsec Pilipinas has hinted that they want just a clean and honest election process. The search engine was just a demo of what they were capable of if a fair election does not take place.
Have something to add? Share your views in the comments below.