The 2021 Tesla Model 3 is already available on the market and the masses are excited as it comes with a heat pump. Model 3 is Tesla's second electric car to have a heat pump after the Model Y.
Being one of the most efficient electric cars with this new heat pump, it's expected to perform even better, especially in cold weather. Today, we have brought you a real-life battery efficiency test of the 2021 Tesla Model 3 LR with a heat pump in cold and snowy regions.
Bjorn Nylan, a YouTuber, conducted this test and uploaded its video on his YouTube channel.
He spent the whole night in this car parked on a snowy road in Crookston, Minnesota. The weather in the region was extremely cold with temperatures dropping as low as -8 degrees Celsius.
Also Read: Can A Stationary Tesla Model 3 Last For 9 Days On Sentry Mode?
How Efficient Is The 2021 Tesla Model 3 With Heat Pump?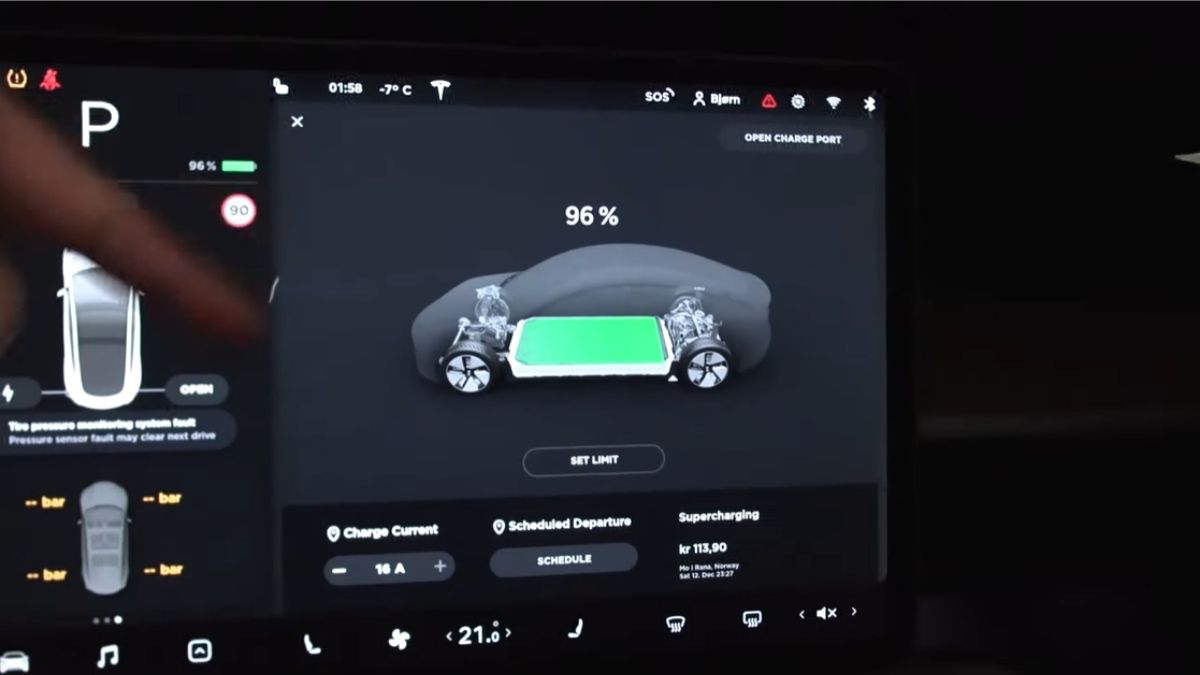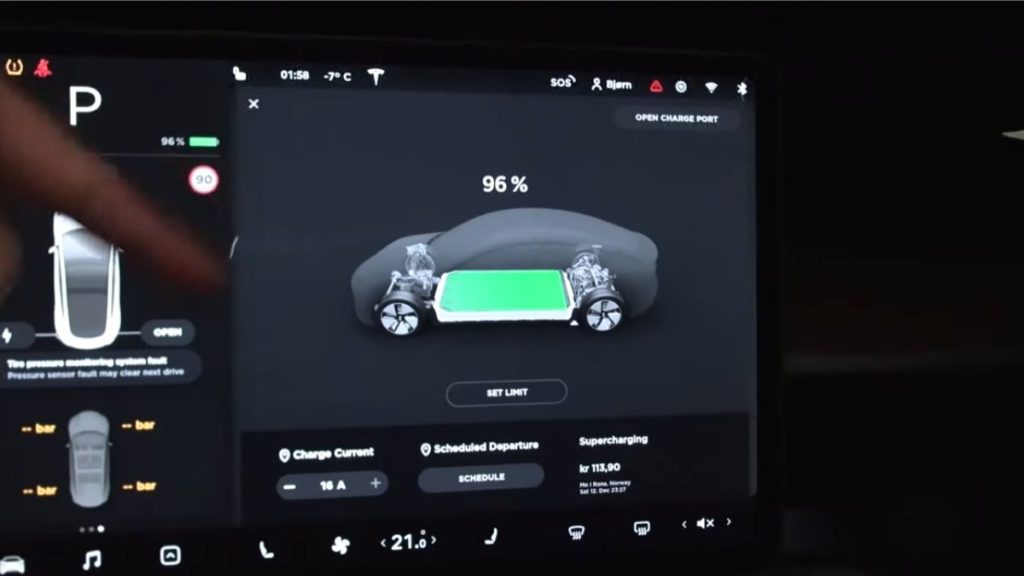 The guy tested Tesla Model 3 in a stationary position and did not drive it to give you an idea of how long the new Model 3 can last in stationary position with heater, blowers on.
Bjorn put his Tesla on Camp Mode, which is an integrated mode in Model 3, designed especially for camping in the car. Under this mode, the temperature was set at 21 degrees Celsius and the blower at level 3. In addition, Bjorn covered all windows from inside with a special cover in order to keep the car warm.
Apart from this, initially, the battery of the electric sedan was almost 96% charged and the battery temperature was around 35°C.
Bjorn said he spent about 7.5 hours in the car and it consumed around 10.2 kWh of the total battery. In terms of percentage, it went down to 85.6% at the end of this test. If we calculate according to the battery percentage, the total consumption will be lower. However, Bjorn used software in the video, which he said is more accurate in calculating the stats.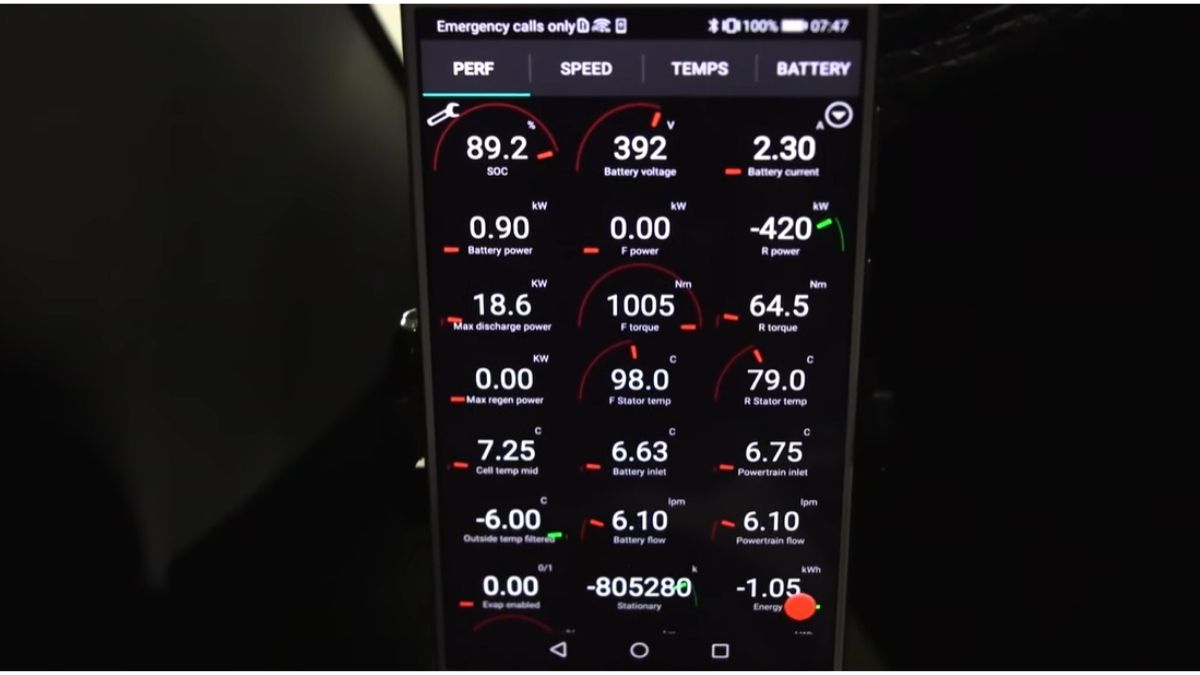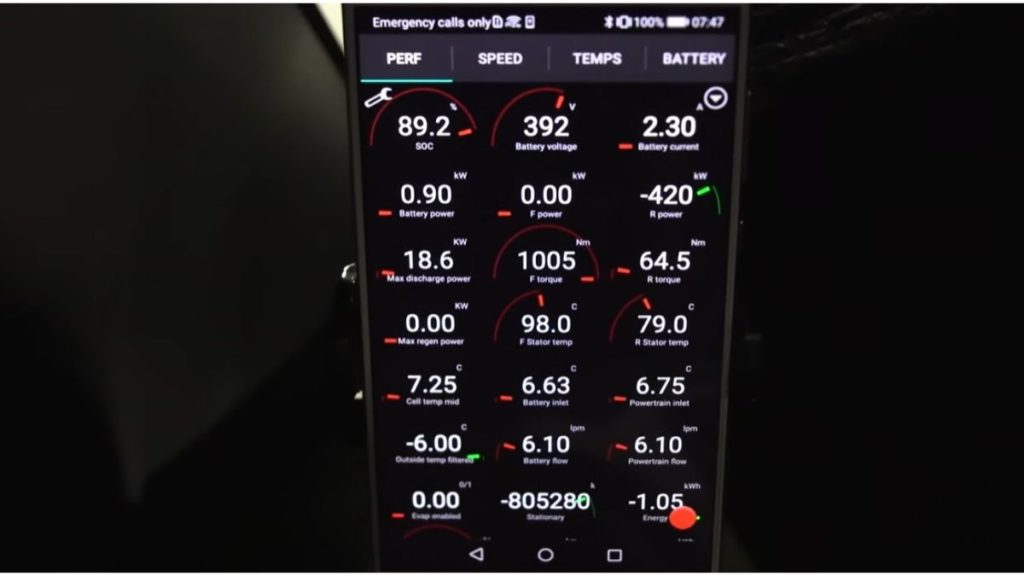 In the beginning, the battery consumption rate was around 500W/h, however, by the end, it went higher and the average consumption rate turned out to be 1.3 kW/h.
Since the battery was quite warm in the starting the consumption rate was lower for an initial one or two hours. However, Bjorn said, as the battery temperature cooled down, the heat pump had to work harder in order to provide more heat. This, eventually, led to a higher consumption rate.
Final Thoughts
Losing about 10 kWh of your electric car's battery in one night under such extreme conditions doesn't seem like a bad deal. If you compare it with a conventional ICE car, then either your car's battery will drain too quickly or you have to keep the ignition ON for the whole night. Thus, leading to wastage of a lot of fuel.
Furthermore, as per Bjorn, the long range variant of Tesla Model 3 is equipped with 70kWh battery. With this rate, the new Tesla Model 3 can last for around 5 to 6 nights if used only for camping purposes in such extreme conditions.
In better weather conditions, the battery will be more efficient.
Anyway, what do you guys think? Share your views in the comments section below.