It has been a while since the inception of voice assistants on our phones – be it Android or iOS. These voice assistants have improved considerably over time, a lot more than most users would have imagined. YouTuber MKBHD compared voice assistants from Google, Apple, and Samsung against each other to check which one was leading in terms of innovation.
Google Assistant took the crown in MKBHD's voice assistant test, while Apple's Siri stood in second place. Bixby snatched third place from Alexa, which emerged as the worst performer partly because of its Amazon-focused integration and intrusive ads while using the assistant.
Why did Google win the voice assistant test?
Google benefits from an abundant user population and integrated app ecosystem. Plus, it is a search engine, so it is able to come up with answers available on the web pretty quickly. It is no surprise that Google Assistant is at the top of the food chain simply because they keep improving it. Moreover, it is better at handling conversational queries and doesn't give up as Siri did in MKBHD's test after four queries.
The video showcases that Bixby came up with the right answers, but it could be due to the fact that it relies on Google. So, the end result isn't pretty disappointing as it is with Alexa. No matter how much effort Amazon puts into Alexa, it simply doesn't work well on phones. It struggles with basic queries and is more interested in making shopping recommendations rather than helping you out.
MKBHd summed it up by saying that Google leads the pack and Siri is in second place. Bixby did perform well in the test. The reason it was third and not second is that it basically mirrors everything Google assistant produces, the output is more or less the same, and it is only available on Samsung phones.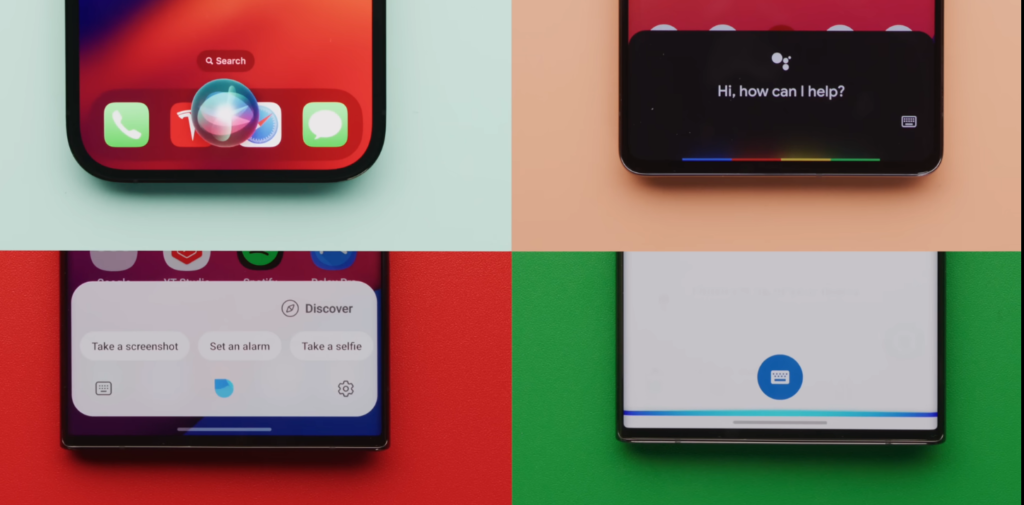 Alexa is not even a competition for these voice assistants because it fails to perform beyond routine tasks. There is no real conversation going on there, and it just tries to execute basic commands and often searches content in official Amazon apps people rarely use or know of. When was the last time you used the Amazon Photos app?