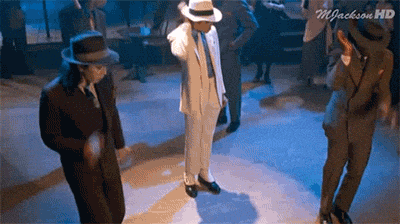 Back in the year 1988, Michael Jackson blew away his fans with astonishment when he released the music video for his 1987 single "Smooth Criminal". Apart from his well-known dance moves, he did something new and crazy- in the video he leaned 45 degrees forward, thus defying gravity. In the video, dancers were able to stand up straight and lean towards the floor.
I
n the Smooth Criminal video, Michael did this by using string, but he wanted to something more fascinating and went on to create Anti-Gravity Shoes. He did so to incorporate this magic into his live performances. He created these special Anti-Gravity Shoes with the help of two co-inventors and received a U.S patent for the same in 1993.
In these shoes, there was a slot that was engaged with a bolt in the floor. Keeping the heels fixed, dancers were able to lean forward.
However, this wasn't a 100% successful product. A few years later during a show in Moscow, an accident occurred with one of Michael's heels and this was the end of the Anti-Gravity Shoes.
The United States Patent's abstract reads:
"A system for allowing a shoe wearer to lean forwardly beyond his center of gravity by virtue of wearing a specially designed pair of shoes which will engage with a hitch member movably projectable through a stage surface. The shoes have a specially designed heel slot which can be detachably engaged with the hitch member by simply sliding the shoe wearer's foot forward, thereby engaging with the hitch member."
Also read: Combination of Science And Music in Amazing Music Video – Cymatics by Nigel Stanford
See below the pictured of the Anti-Gravity Shoes and the patent design picture: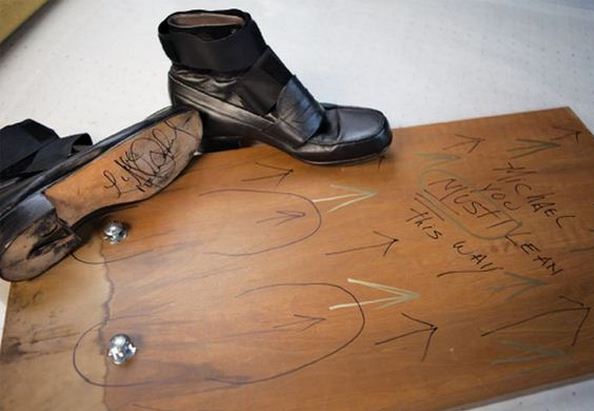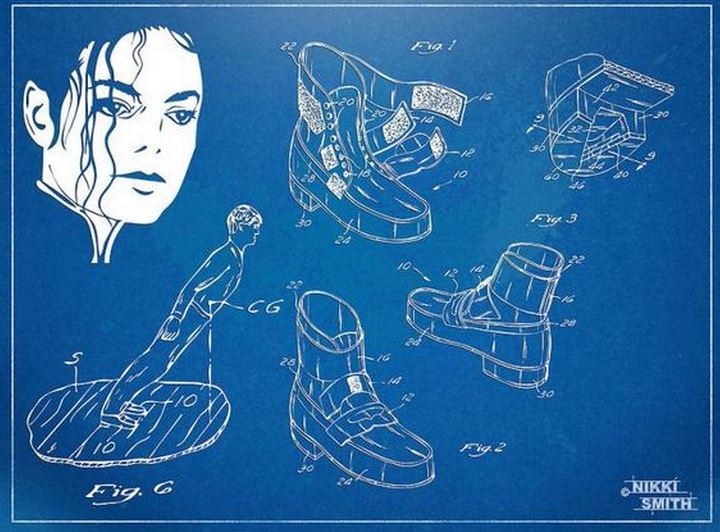 Are you a fan of Smooth Criminal video and liked this piece about crazy Anti-gravity Shoes? Tell us in comments!
Also read: Some of the Weirdest and Awesomest Music Genres You Probably Have Never Heard Of