Last year, Getting Things GNOME (GTG) app received a major overhaul with the release of v0.4 after more than six years of hiatus. Continuing the regular updates, v0.5 released a few days ago with more refinements and performance improvements.
GTG is a 100% free and open-source productivity application for maintaining daily tasks and to-do lists.
What Is Getting Things GNOME (GTG) App?
It takes inspiration from the Getting Things Done (GTD) methodology to allow you to keep track of everything for your small to large projects with thousands of tasks.
When you launch the application, the main window has three task view modes: "Open", "Actionable", and "Closed."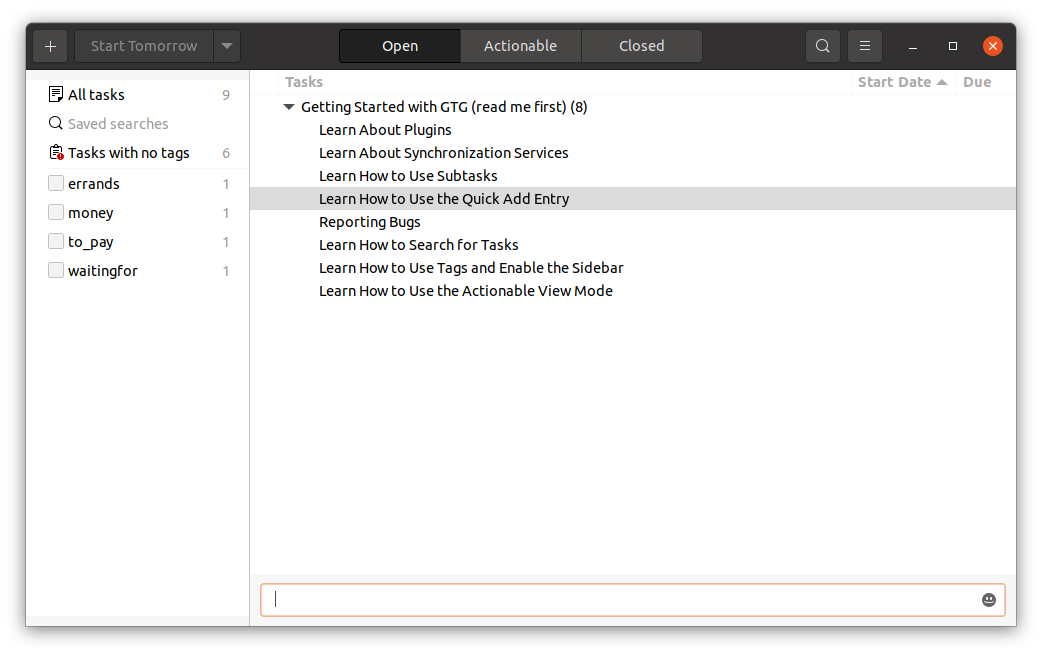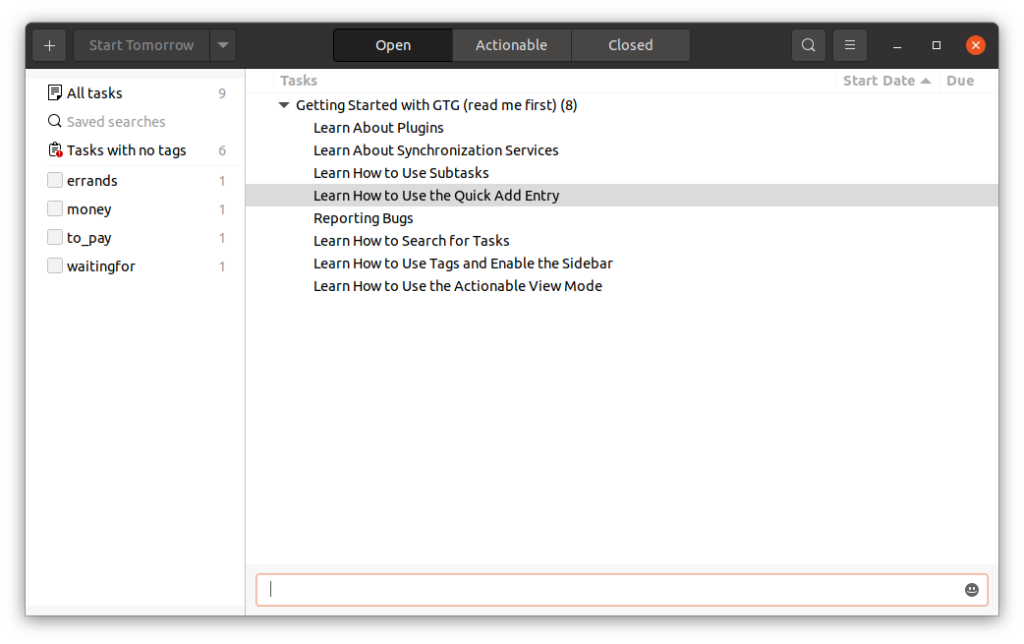 The native GTK user interface is very sleek and simple to provide easy workflows.
Even the task editor has a fast timeout-based natural language parser. It has the ability to recognize subtasks if you start line with "-".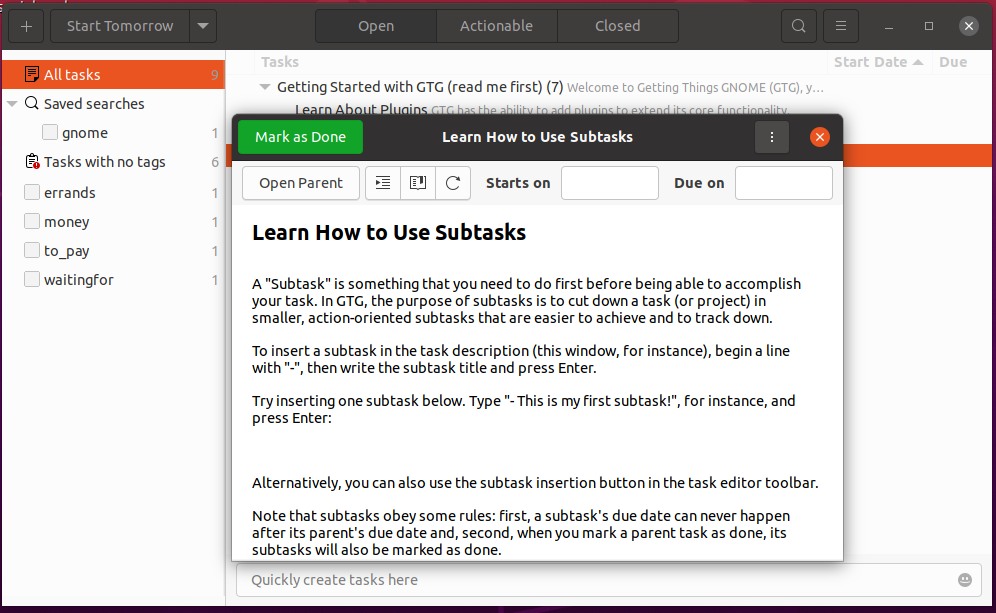 The latest version 0.5 of Getting Things GNOME now also supports recurring tasks. You can toggle the recurrence button in the task editor or from the main window to keep reminding yourself of a particular task.
Here are the other major features of GTG:
Support for emojis as tag icons
Dark mode toggle
Several plugins available
Automatically remove the old closed task
App-specific keyboard shortcuts
Dedicated search system and saved search functions
Developer console to play with GTG's internals
Flexible tagging system
If you want to know more about using GTG, check out its official user manual here.
How To Install Getting Things GNOME App?
GTG app is officially available as a Flatpak package, which you can download from Flathub and install using Flatpak universal package manager.
If you've not set up Flatpak on your system, check out our complete guide for Flatpak. Once you've Flatpak, run a single command to install Getting Things GNOME:
$ flatpak install flathub org.gnome.GTG
If you find the application useful, do comment, share your experience, and suggestions.