One of the latest ways to test Android on iPhone by using a new app released by Samsung. Yes, the South Korean tech giant is letting us see what an iPhone would look like if it carries the Galaxy Android interface. Let's explore more about Samsung iTest and how to use it.
What is Samsung iTest exactly?
Samsung iTest is a web app designed to let iPhone users step into the world of Android. It presents the Samsung Galaxy Home Screen which is complete with some apps to get an immersive experience of parallel reality.
You can play around with the UI to check out the features offered on Android-powered Galaxy devices. The Samsung iTest looks like a simple bookmark but the company has paid some attention to detail here. For instance, you'll see some images shot on Samsung Galaxy flagships preloaded in the gallery.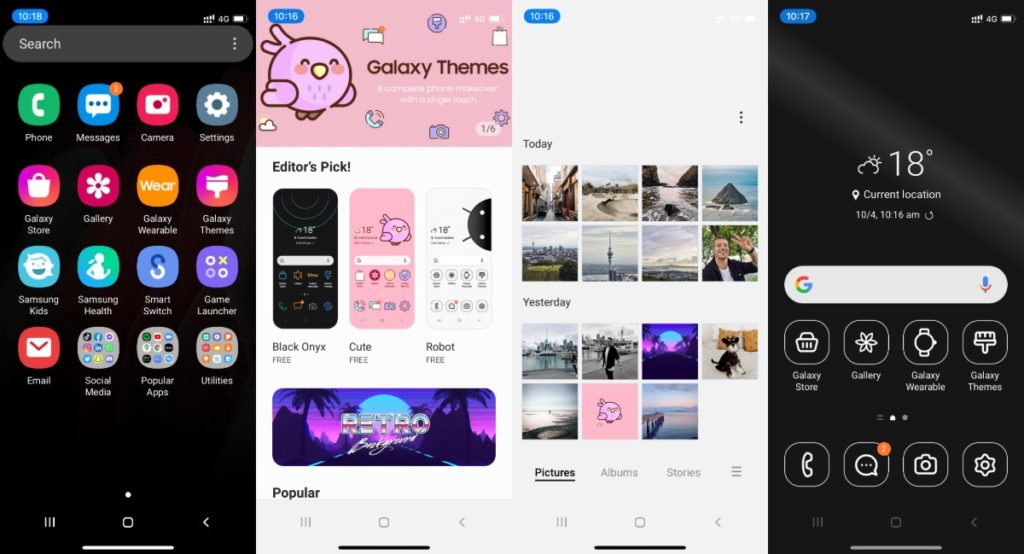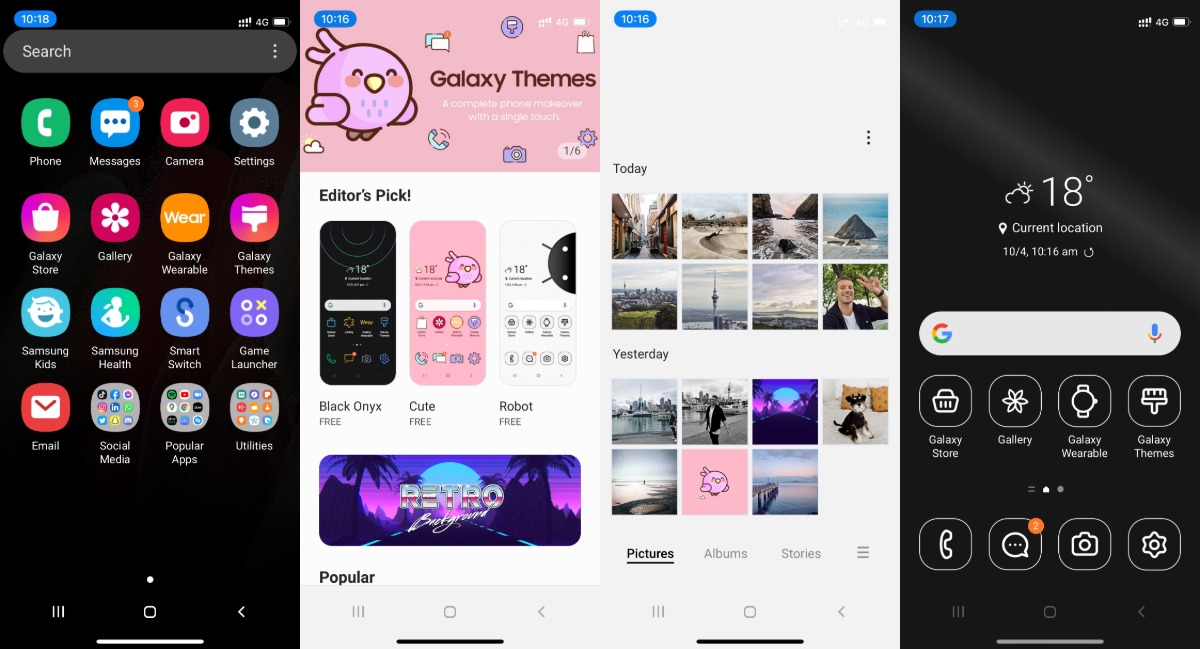 The iTest app simulates various features like making a phone call, reading text messages, browsing through photos, using the camera, etc., on the iPhone. Open the camera app, and there are recorded video tutorials showing you the Samsung camera interface and features like scene detection and navigation in the camera app.
You can also navigate through the settings to find witty messages from Samsung, embedded in different sections of the search. If this was not enough, the themes actually work. You can tap on themes and apply all the available themes within the web app.
How to get Samsung's Android On iPhone experience on your device?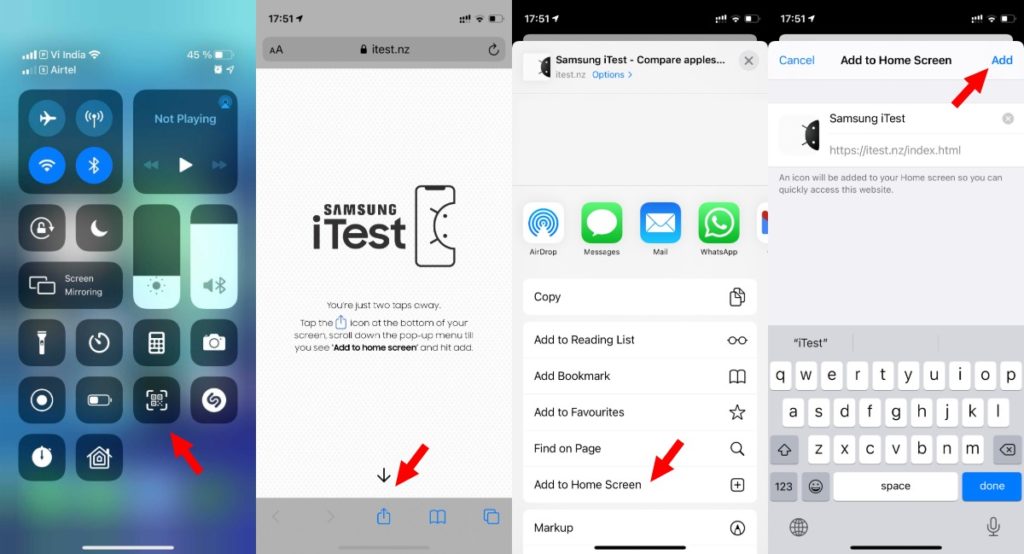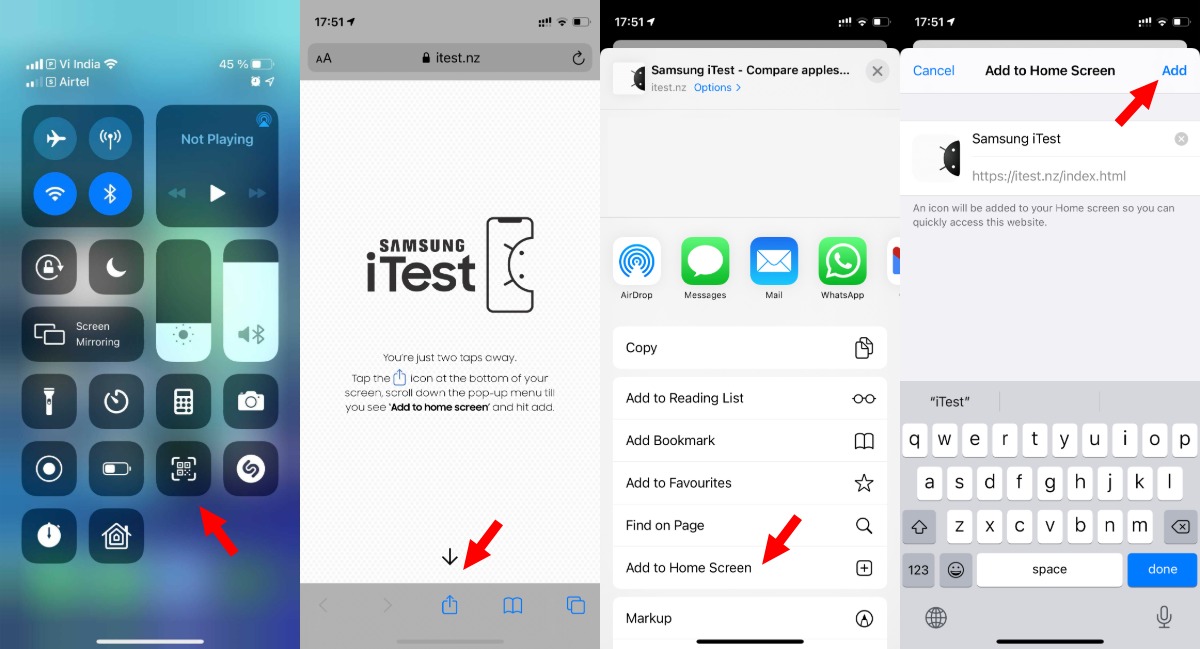 As mention, the experience is powered by a web app. So, you can visit the iTest website and scan the QR code with your iPhone to get the app.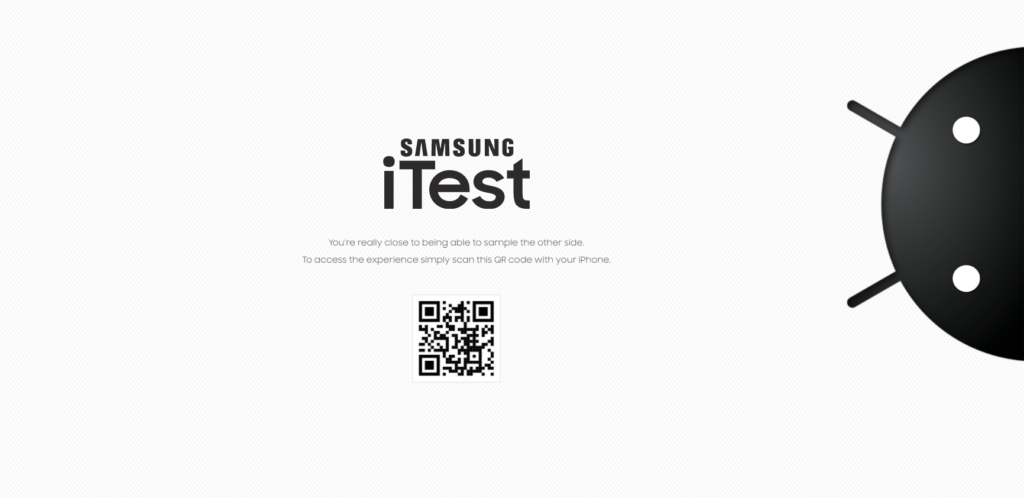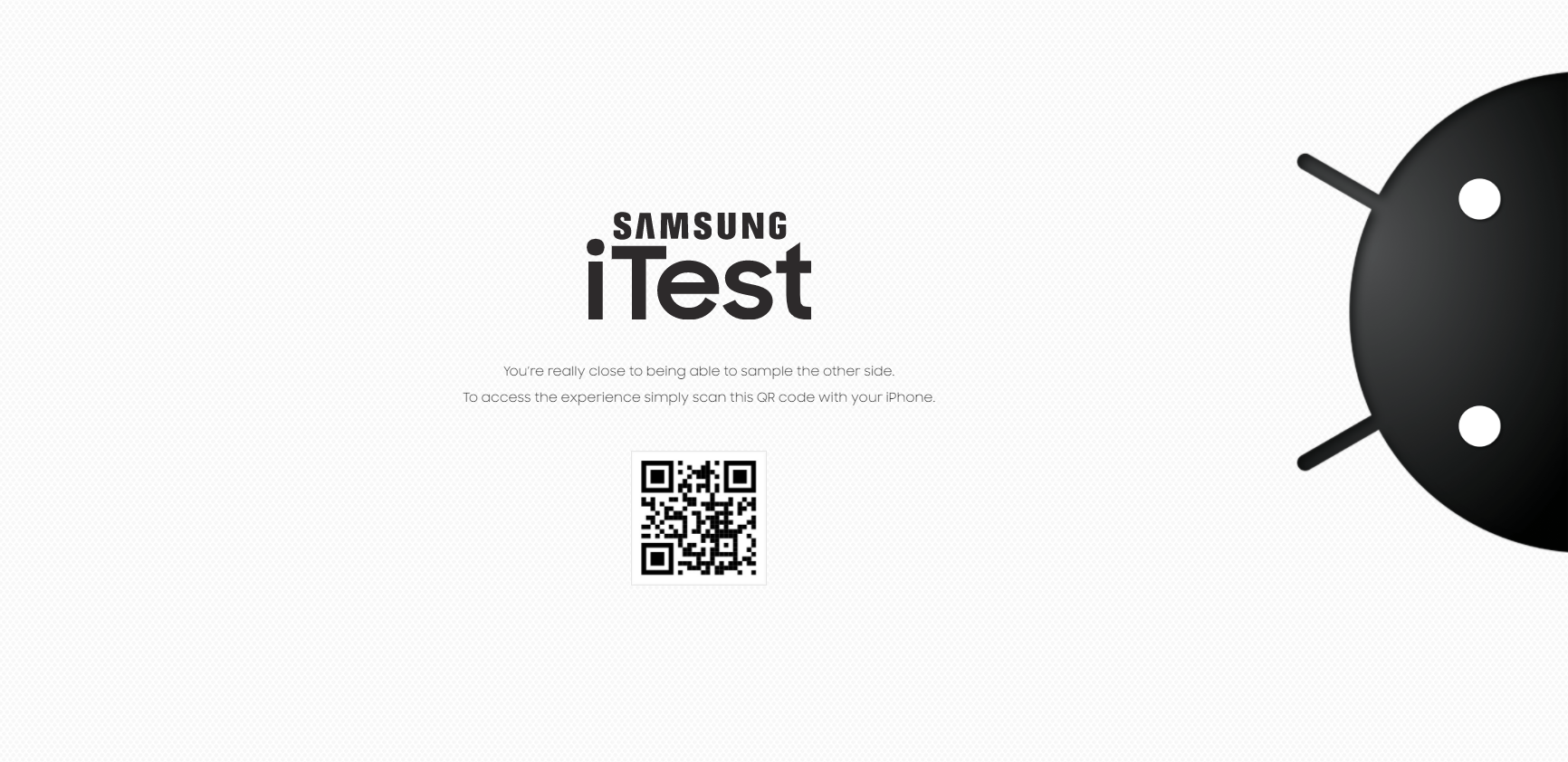 Once the iTest site opens in Safari, tap on the Share button and choose the 'Add to Home Screen' option. Click on Add on the next screen and you're done.
Keep in mind that iTest only works on iPhone 7 and newer devices.