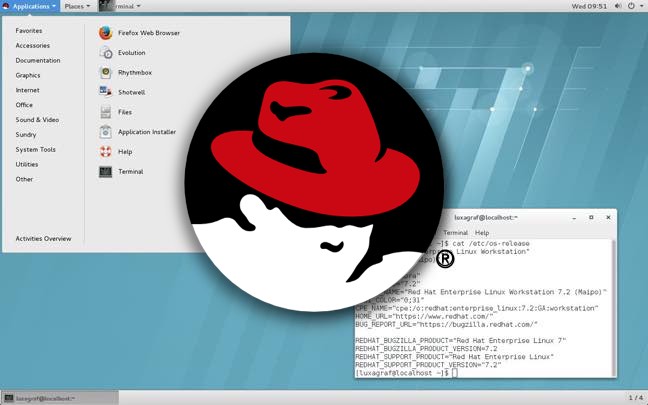 Short Bytes: To own a copy of Red Hat Enterprise Linux (RHEL), you need to purchase a license. However, if you are a developer, Red Hat has introduced a program that'll let you own a copy free-of-cost. Read more and know how to get a free license of RHEL.
I
f you wish to get involved with Linux development, you need to master C, download a Linux distro and get started. But, when it comes to Red Hat Enterprise Linux (RHEL) development, things are different. The OS doesn't come free of cost — a weird thing in the open source world — and to program for RHEL, you need to spend some money.
Now, Red Hat is here to make things easier for your by allowing you to get RHEL subscription for free. This has been made possible with company's Red Hat Developer Program. It looks like Red Hat is celebrating its historic $2 billion annual revenue by releasing a developer-focused gift to the open source community.
The free-of-cost Red Hat Enterprise Linux Developer Suite is a self-supported and non-production subscription that will act as a stable dev platform for making applications suitable for enterprise and suitable for cloud, virtual, physical, and container-centric infrastructures.
All you need to do is join Red Hat Developer Program that will also give you access to the Red Hat Container Developer Kit (CDK) and a local desktop instance of OpenShift Enterprise for development purposes.
Here's what you'll get as a part of this package:
RHEL 7 Server
Development tools with long-term support. These tools include Python, PHP, Ruby, OpenJDK 7 (1.7), OpenJDK 8 (1.8) and more.
Multiple opens-source programming languages, databases, web servers, and other tools
If you are looking to take advantage of this offer, you can sign up here. Don't miss the opportunity and take advantage of this platform from a leader in open source technologies.
Also Read: How To Build An Open Source Personal Food Computer (PFC)?