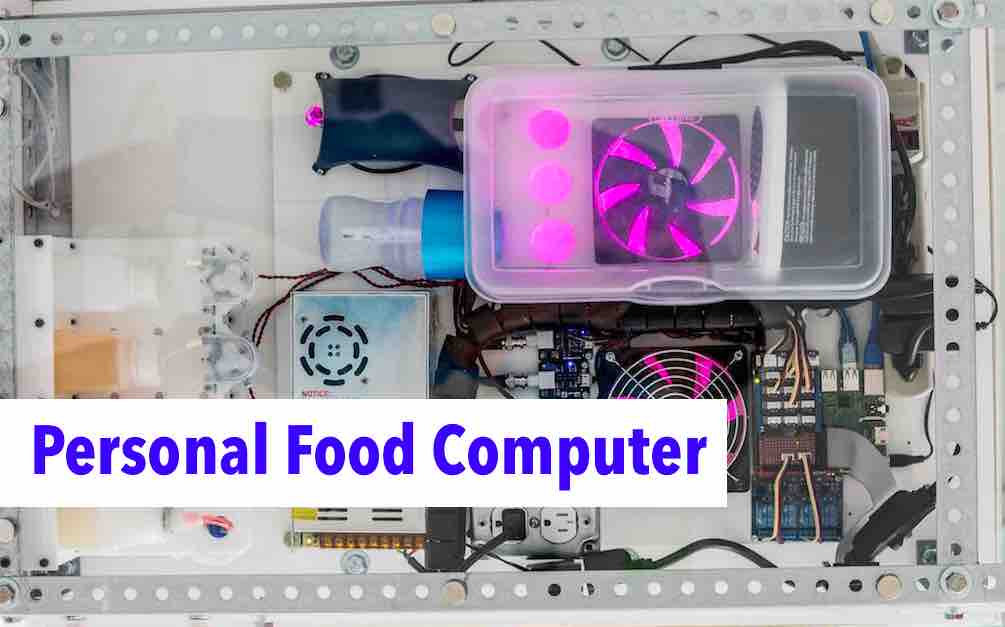 Short Bytes: The Open Agriculture Initiative (OpenAG) is an MIT program that aims to create more robo-farmers for the future of food production. The initiative is developing open source software and hardware for sensor-controlled agriculture systems. Know more about the initiative and learn how to build your own Personal Food Computer (PFC).
What is a Food Computer?
F
ood Computer is basically a tool for users to innovate, test, hack and grow the crops more efficiently.
OpenAG
is working to develop an open source system that enables people to contribute to a universal library of climate recipes that could be used by everybody to improve the crops.
The Food Computer is controlled-environment agriculture technology that uses automated systems to control and study vital factors like energy, water, nutrition, climate etc inside a specialized chamber. These climate variables can be controlled with the help of different sensors. Food Computers can be made in a variety of sizes suited for different production needs:
Personal Food Computer — a PC-sized unit for small scale environments perfect for hobbyist, schools, draw makers etc.
Food Server — the mid-sized units are suitable for small-scale cafeterias, restaurants, researchers and small scale producers to grow on-site.
Food Datacenter — still in development phase, a warehouse-size unit capable of industrial production
How to make a Personal Food Computer (PFC)?
The OpenAG initiative has released its internal documentation and an inside look into its engineering process. The hardware and software of the computer are now open source and could be used to create a PFC.
Anyone who is interested in making a Food Computer will be needed to modify and hack the instructions provided by the team as the project is still in an early development phase.
Here's the GitHub link to access all documentation.
Below is a video that shows how to built a prototype version of the control panel, frame, and the shell out of easily available parts.
Here's a demo video of the software system that will power the Personal Food Computer. It's a place where you can keep your data log easily and study the progress:
Open source has made some big headlines last year. To know about the top 5 open source software trends, download the free webinar here.