Short Bytes: FreeDOS 1.2 operating system has been released by the FreeDOS project. The new release comes with many updated packages, DOS-compatible games, and a revamped installer which eases the setup process for new users.
T
he FreeDOS Project's founder Jim Hall has
announced
the latest release of the FreeDOS operating system after waiting for almost four years since the previous release. FreeDOS 1.2 marks the third major update in the FreeDOS family known for it extremely slow release cycle.
FreeDOS, written in C language, is a free and open source operating system for x86 platform capable of running software designed for MS-DOS operating system which predates Microsoft Windows. On the other hand, MS-DOS was a proprietary operating system.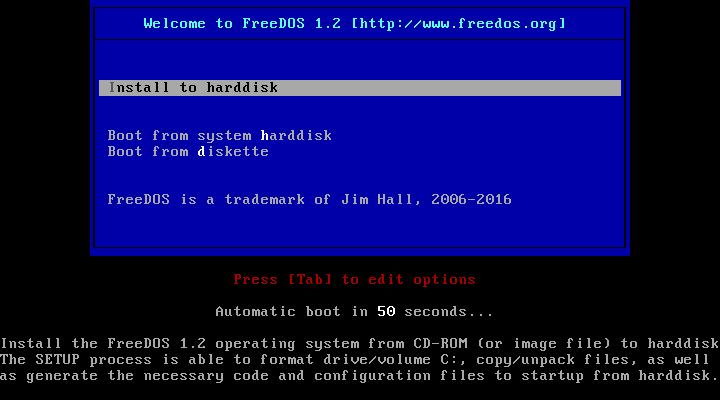 The updated and simplified installer in FreeDOS 1.2 counts to many visible changes which include various new and updated packages. With FreeDOS 1.2, the project has made attempts to ship something more than just the core package experience they focused in the previous releases. FreeDOS 1.2 also includes a variety of DOS-compatible games.
Download FreeDOS 1.2
If you want to tickle your nostalgic nerves. You can find the download links for FreeDOS 1.2 here.
If you have something to add, tell us in the comments below.
Also Read: Leaked: Windows 10 Build 14997 Appears Online With Many Updated Features