Imagine this. You're a passionate app developer. One of your apps is on the top charts in the App Store, and you're very proud of it. But then, one day, you wake up, and while checking your inbox, you find this email from Apple for all the wrong reasons.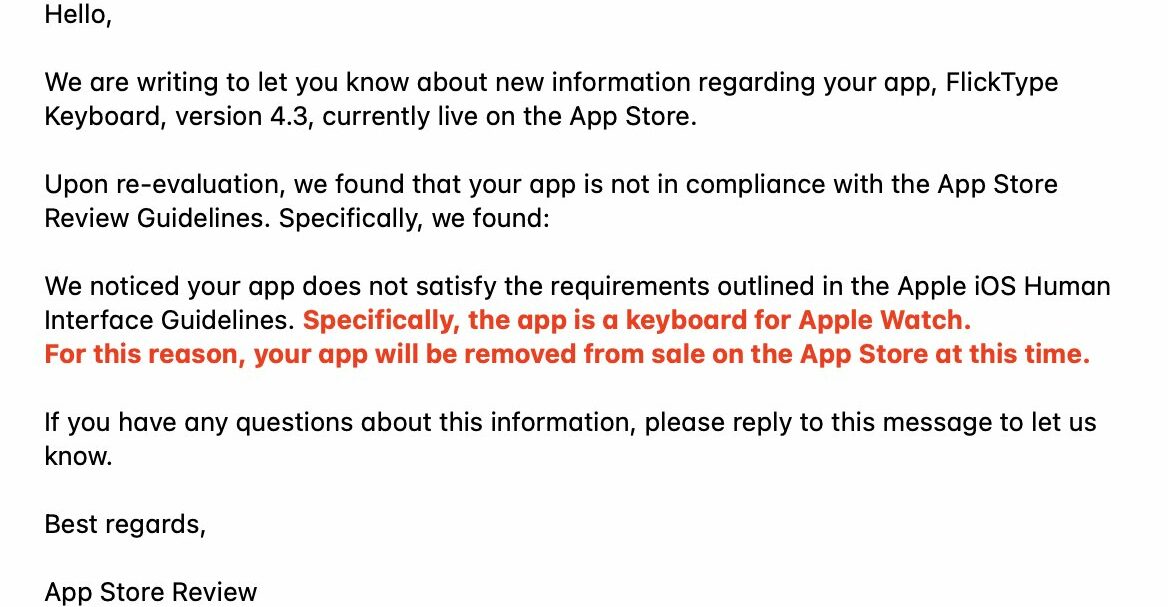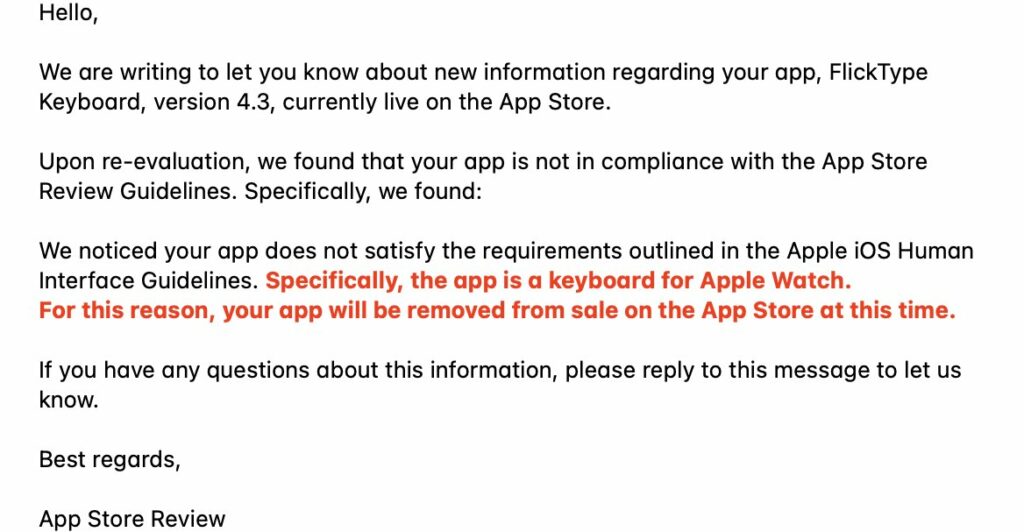 Kosta Eleftheriou, developer of a popular keyboard app for Watch OS called FlickType, got the above email from Apple, which reads that the same "does not satisfy the requirements outlined in the Apple iOS Human Interface Guidelines."
Apart from that, it also mentioned, "Specifically, the app is a keyboard for Apple Watch. For this reason, your app will be removed from sale on the App Store at this time." In this case, the dev can sort it out with Apple, right? Well, this is where things take a turn for the worst.
Apple copied the FlickType keyboard in its latest Apple Watch Series 7. Since the giant will profit by selling its latest smartwatch, it removed the FlickType keyboard from the App Store so that previous Apple Watch users can't download and install it.
When the developer discovered that Apple had copied his app, he Tweeted this.
Eleftheriou has sued Apple for anticompetitive behavior. This is just one case, but the same thing has happened with many developers in the past.
This is the second instance in the year when Apple has been sued over something. The first action lawsuit was from Epic Games earlier this year.
What are your thoughts on the same? Let us know in the comments section below.