Being the most significant social media platform, Facebook continually becomes the hotbed of different kinds of propaganda and misinformation which is mostly intended to affect politics.
In a blog post published on Tuesday, Facebook revealed that it had blocked 32 Pages and Instagram accounts that were violating the ban imposed on "coordinated inauthentic behavior."
A Russian government-linked Internet Research Agency (IRA) account was one of the co-admins of a fake event but just for seven minutes, according to the blog post. After the discovery of the suspicious activities, Facebook is constantly coordinating with US Law enforcement agencies, Congress and Atlantic Council's Digital Forensic Research Lab which helps the platform to identify and restrict any such activity.
Out of the blocked pages, most followed pages were "Aztlan Warriors," "Black Elevation," "Resisters," and "Mindful Being." Other accounts that have been suspended has followers between 0 and 10.
The blocked accounts had generated 9,500 organic posts on Facebook while the Instagram account had only "one piece of content." The most recent activity of the accounts was recorded in June 2018, and the first ad was created in April 2017.
According to the post, the accounts in question ran about 150 ads for approximately $11,000 on Facebook and Instagram. The payment was made in US and Canadian Dollars.
The accounts en masse were trying to influence U.S politics and were a threat to U.S. midterm elections that are scheduled for this November. Some of the content released in the blog post contained explicit anti-Trump content while most of the posts and events were created to move the emotions of black and Mexican-American Facebook users.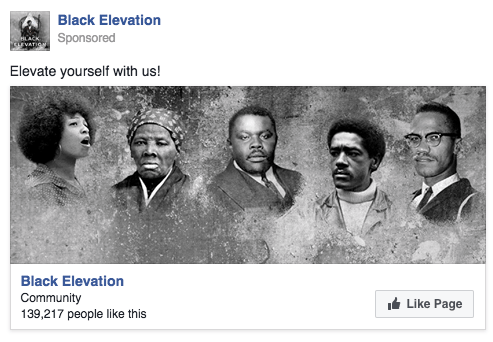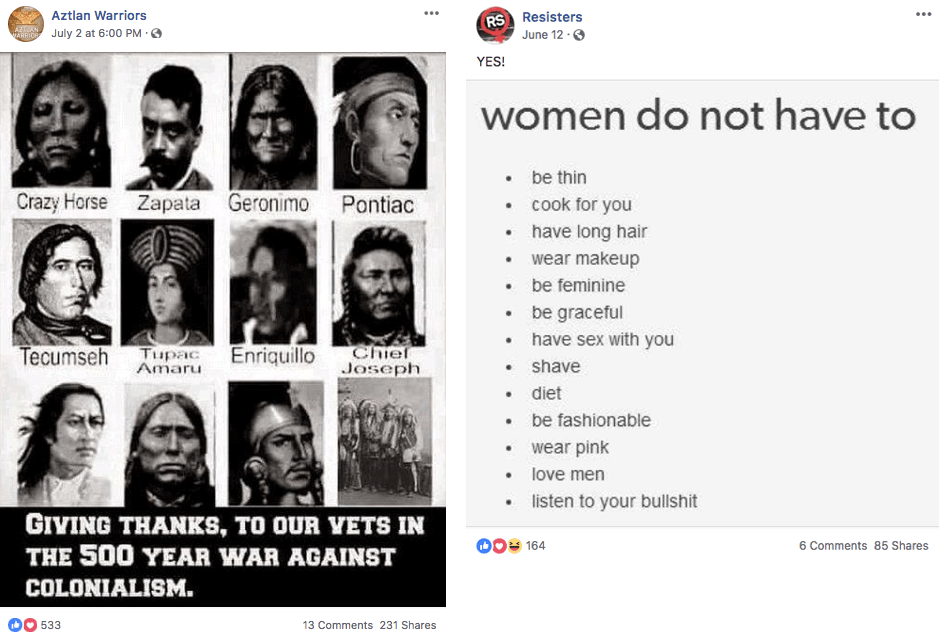 Facebook refused to pinpoint at any particular group for the matter but said that the ruckus is similar to the previous similar attempts that were made by IRA around 2016 election.
In the aftermath of the maligned image of the social networking giant after the infamous Cambridge Analytica Scandal and accusations of heavy involvement in meddling with 2016 presidential elections, this step by Facebook comes as a ray of hope. It is still not very late for Zuckerburg to realize that the data hogging portal is much more than just an application to connect people around the world.