After divesting semiconductors five years ago, IBM has now announced it will handle its "managed infrastructure services" under a new name. The company, set to launch by 2021, is simply referred to as "NewCo" in the tech giant's press release.
IBM states "NewCo" will take the reins of the managed infrastructure services sector as soon as it launches. This confidence is mainly imbued by the flux of clients the new firm is bound to receive initially, courtesy of the existing pool of IBM clients that includes 75 of the Fortune 100 companies.
Through "NewCo", IBM plans to deliver results to its Global Technology Services' clients, while shifting its focus to the cloud segment. This is because, as per IBM the open hybrid cloud platform holds the promise of being a $1 trillion market in the future.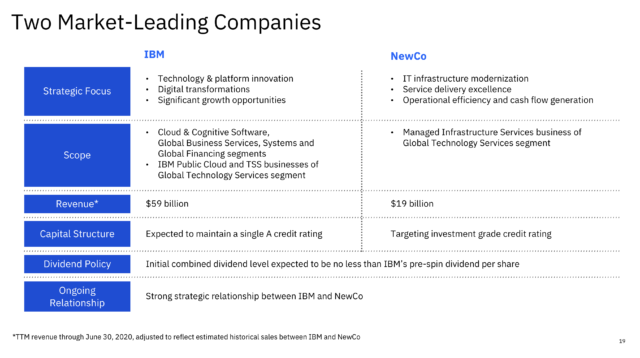 IBM CEO Arvind Krishna, who replaced Ginni Rometty earlier this year, has said that this new strategy marks a "significant shift" in the company's operations.
Krishna also highlighted the company's history of divestments of networking, PC, and semiconductor businesses over the past few decades, and implied the reason for the latest divestment was the same. According to him, these areas of operation didn't "necessarily play into the integrated value proposition."
As reported by Reuters, Moshe Katri, an analyst at Wedbush Securities, called IBM's decision to split its operations a smart one. In Katri's own words, the American tech firm is "essentially getting rid of a shrinking, low-margin operation … masking stronger growth for the rest of the operation."