Facebook has begun public testing its online-dating service called 'Dating' in Colombia. The company announced the service back at the annual F8 conference in May this year. If all goes well, this service will soon be rolled out to other countries in the future.
Dating is already active in Colombia where users aged 18 or more can sign up to create dating profiles for the online service. But the company won't start showing matches until there is enough number of sign-ups.
Facebook Dating uses powerful algorithms to suggest romantic matches based on the personal information you share with the company. Your dating profile will include uploaded FB photos and answers to questions like "What song always makes you sing along?" or "What does your perfect day look like?"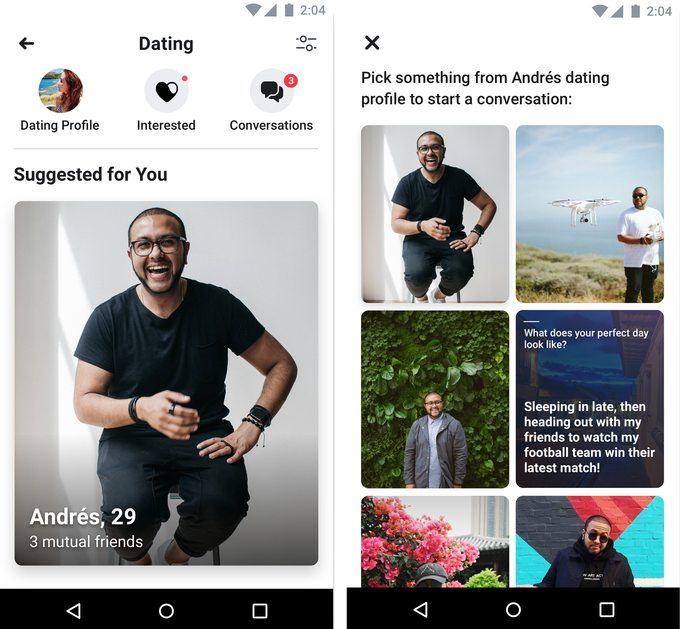 It is quite different from Tinder as it is not meant for casual hookups and there is no unlimited swiping. Instead, you tap on the profile of people you would like to connect with, and Facebook has put a limit on browsing up to 100 profiles per day. Users can also browse profiles based on events and groups they join.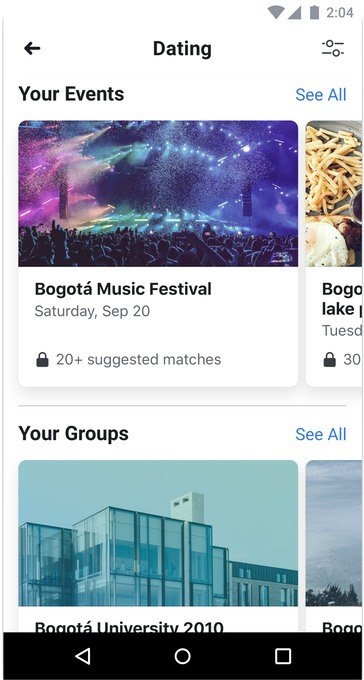 The best part is that Dating is an opt-in service that can be activated from your Facebook profile. Users will be able to use the service from the Facebook app itself, and there is no need for installing another app for it.
After the Cambridge Analytica Scandal, Facebook has made it a point to maintain privacy in its new dating service by keeping very little connection between the main Facebook profile and the Dating profile. This includes not disclosing age actual age and location by default.
As far as messaging is concerned, Dating will have a separate chat section that looks like a stripped down Messenger. The features are limited to text and emojis only, and you can't send pictures, links or media on it.
Overall the service looks decent, and the big question that remains is whether Facebook's Dating would become a major hit. Would you be interested in signing up on this new dating service? Drop your thoughts in the comments.