Lightweight Apps are rapidly becoming mainstream on the Google Play Store, and nearly all the popular Android apps have rolled out their stripped-down app version for lower-end devices.
So why should you download Lite apps? They can be instrumental if you are dealing with a poor Internet connection or you just want to save more battery. Lightweight Android apps are also helpful if you hold a lower-end device, as one of the Android Go phones.
For those who don't know about Android Go, it is necessarily a stripped down version of Android which comes on devices having 1GB or less RAM. Lite apps thrive on these devices since they take up minimal memory. So if you happen to have an Android Go device, below best lite app list would genuinely help you.
Best Lite apps for Android Go and Low-end Phones
1. Facebook Lite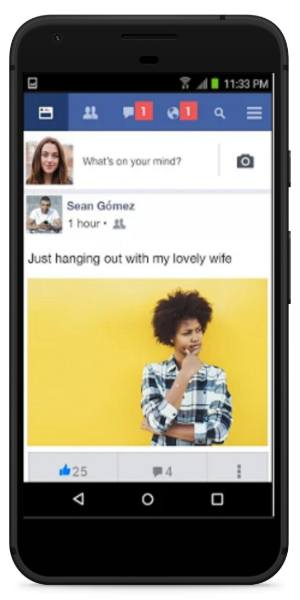 Regardless of having over one billion downloads, Facebook for Android is notorious for hijacking most of our device's RAM. One option is you can uninstall the app and open Facebook in the Android browser.
A more feasible option would be to install Facebook lite for Android. The lightweight Android app is merely 1.39 MB in size and covers nearly every feature of the Facebook app.
The app is fast, snappy, save large chunks of data and even lets you use Facebook messages right from the app itself. Now say goodbye to those nagging Messenger pop-ups.
2. Facebook Messenger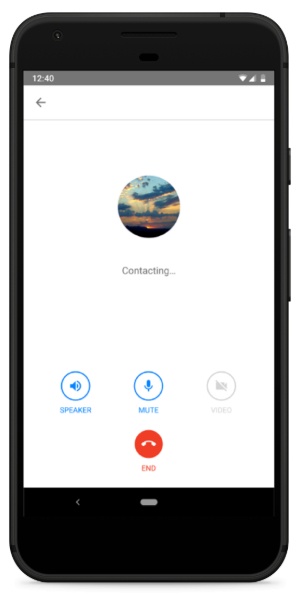 Similar to Facebook for Android, Messenger app equally take up large chunks of memory. Besides, it might be the sole reason for your poor battery life on the device.
Messenger Lite is an alternative to the standard Messenger app for Android. It is extremely fast and takes up less RAM and background data. The app supports audio and video call which is absent in the Facebook Lite in-app messenger.
The Android Go app doesn't feature any games or some GIF support, but I guess that is worth sacrificing than stupid battery consumption.
3. Twitter Lite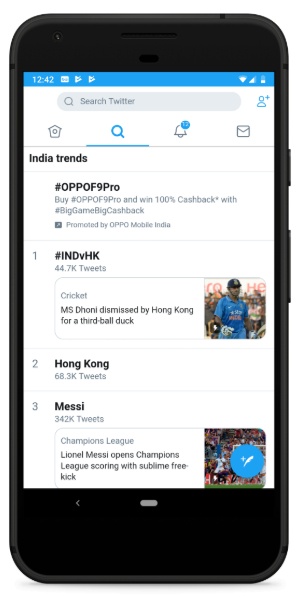 What do Twitter users want? An Android app which is up and running all the time without hurting the data cap. But what users get? An app which takes timeouts from time to time.
Twitter Lite, on the other hand, is a faster and data friendly app which gives the same experience on a lite app, covering less than 3 MB.
The app works smoothly on any device, regardless of using 2G or 3G. The Android Go app also has a data saver mode which you can use to download images and videos selectively.
4. Uber Lite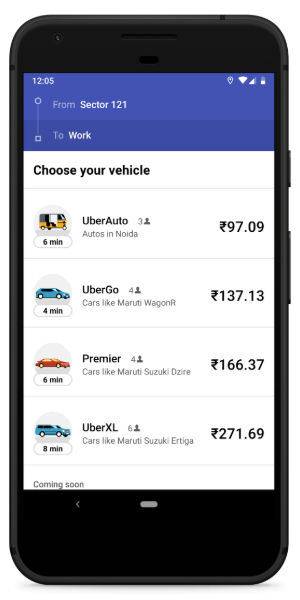 Uber Lite is the lightweight version of the popular ride-hailing service Uber. The app targets people who have cheap Android smartphones or reside in poor network areas.
The Uber Go app for Android has a simple UI and is extremely easy to use. You can book a ride in only four steps. The app is less than 5 MB and covers all the necessary features needed to book a cab.
5. Clean Master Lite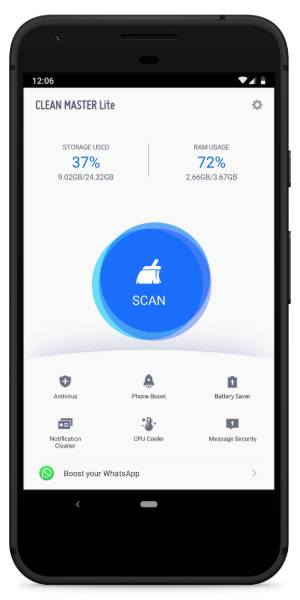 This lite Android app is a must-have app for your Android device if you don't want to deal with heavy memory consumption or require a small cleaner app.
Clean Master is an all-in-one app which removes junk, frees memory, saves battery, and find virus; everything on a lite Android app which takes up less than 7MB of storage.
If you're curious about which apps are consuming RAM on your Android device, see our guide on how to check ram usage in Android devices here!
6. Amazon Kindle Lite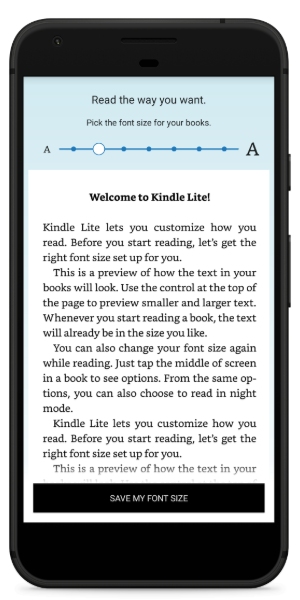 Another best-suited app for Android Go is Amazon Kindle. Who would have thought you can read a book on a 1GB or 512GB RAM device.
Amazon Kindle Lite is exactly like the Amazon Kindle official app; only it takes up less than 2 MB on your device. You can do everything from customizing your screen like changing front and using Night mode to monitoring your mobile data and storage.
7. UC Browser Mini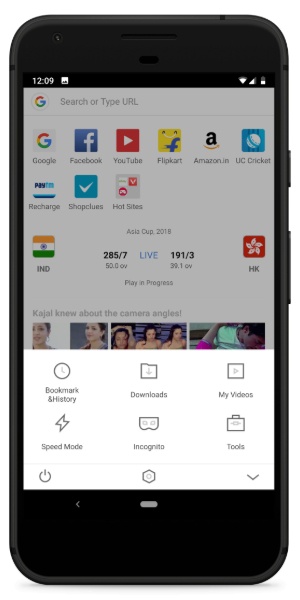 UC Browser Mini is a lightweight browser app which packs all the attributes of UC browser Android app on 3.7 MB package. The app features fast browsing, night mode, data saving, and even an ad blocker.
The browser does wonders on devices with less storage and RAM. This Android Go app is an excellent alternative for users who use Google Chrome which is infamous for eating memory.
8. Shazam Lite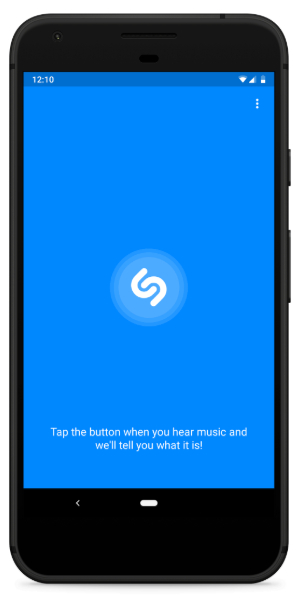 As a matter of fact, you can recognize music from your Android device on an app weighing less than 1 MB. Shazam Lite is the smaller version of the popular Shazam app which identifies million of songs, without taking space on your device.
The app works on 2G and 3G, both and also save data by identifying music when you not connected to any network. The app UI is super fast, and one can navigate the app in only a few taps.
9. U Launcher Lite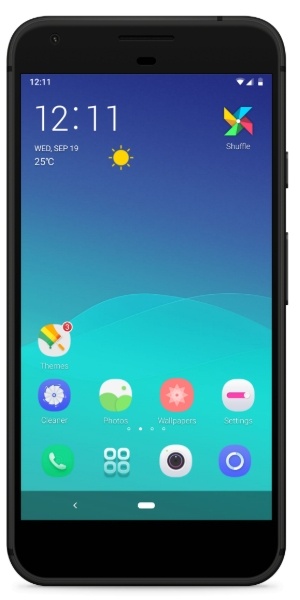 Many users feel left out from Android customization experience simply because they don't have enough space on their device to install a new launcher or their phone lags due to lesser RAM installed on the device.
Thankfully, we have U Launcher Lite which lets you relish themes, even on a low budget device. This lightweight Android Go app is stripped down version of U launcher 3D. The lite app covers almost all the features of standard launcher app and even have a custom theme-maker option.
10. YouTube Go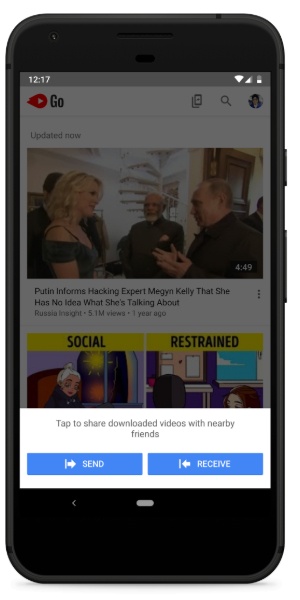 YouTube Go is the lite version of the original YouTube app. While the lightweight app is optimized for lower storage devices like Android Go, you can use this YouTube app on any other device.
The Android Go app is only 9.4 MB in size but has a slew of mind-blowing features. For instance, you can download your favorite videos. Also, you can instantly share them without using data.
11. Files Go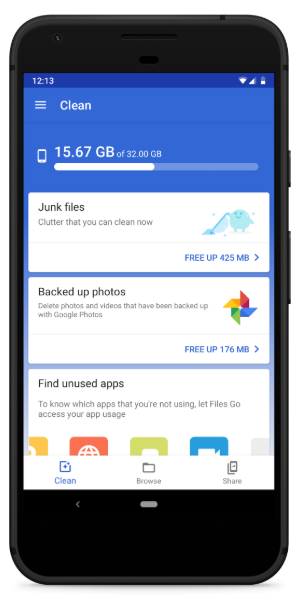 Files Go is Google's native app for managing storage on your Android device. The app lets you free up space, locate files faster and allows you to share them offline with others.
The lite app for Android is only 8.93 MB in size and works blazingly fast in comparison to other file managers out there. Files Go also uses filters rather than folders, so your stuff is organized more intuitively. You can share files with other nearby who have the same app. Additionally, you can upload files on the Google Drive within the app itself.
12. Google Go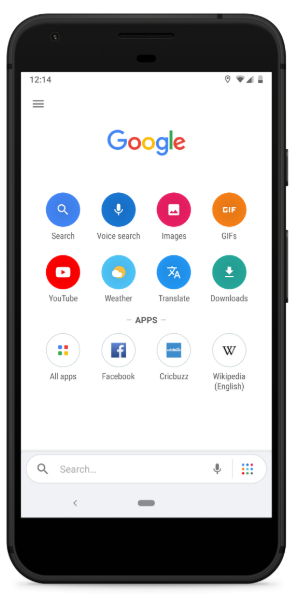 Tired of using Google Chrome for every Google search? Now there is a better way of searching for information. Google Go is a lighter way where search results are optimized to save up to 40% data.
Google Go app is only 5 MB in size and includes all the features of Google's regular Android app. This lite Android app lets you quickly access your favorite websites, apps, images, videos, information at few single taps. Highlighting the text even makes Google read the information.
13. Google Maps Go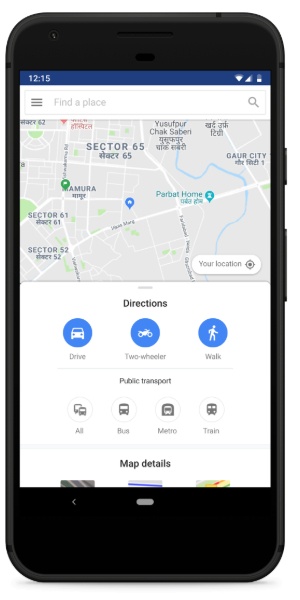 Google Maps can act very sluggish from time to time, which gets annoying in-between an on-going navigation. So as an alternative, you can download Google Maps Go which is the lightweight version of the standard Maps app on Google Play Store.
Since it's a PWA (Progressive Web App), it requires Google Chrome to be installed on your device. If you don't have the app, you can still use Google Maps on any browser.
The Android Go version has all the features of the normal Maps app. The app takes up extremely less space and works smoothly, even on a weak network.
14. Google Assistant Go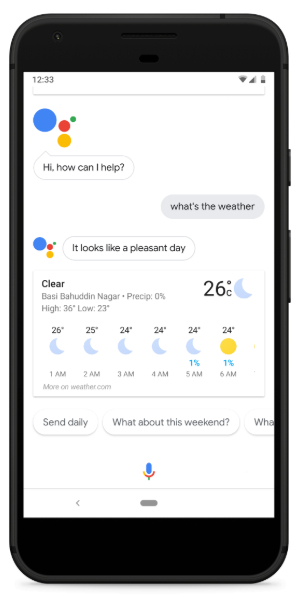 Google Assistant helps Android users to use their device hands-free. The Assistant makes calls, sends text messages, gives witty replies, instantly navigates to places, gives weather information, and gives satisfactory answers to all of the questions asked.
Google Assistant Go has the same features but takes up lesser RAM and storage on your Android device. The app is speedy and hardly pulls any amount of data.
15. Gmail Go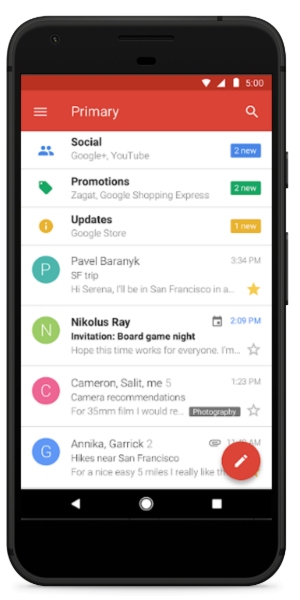 Gmail Go is a very customized Android app by Google targeted explicitly at Android Go devices. The lightweight app takes less than 10 MB of storage, however, is fully packed with all the standard Gmail features.
The Android app encompasses a smarter inbox which intuitively declutters your daily email. The app automatically blocks out spam emails before it reaches your eyes. And it comes with a multiple account support as well.
Endnote
While all of these lightweight apps works brilliantly on devices having low storage or less memory, I would recommend you try out all of these apps on your high-performing devices as well. This will help you to save a huge amount of battery. Also, it will eradicate any other issue with your device like any kind of heating problems or any sluggish performance.
What do you think of these low power consuming apps? Share your thoughts below.