DxOMark is considered arguably the best when it comes to testing cameras on a smartphone and rating them. Expanding its horizons, the company has officially forayed into the audio department with its new audio testing tool, called the Audio Benchmark Protocol.
Audio Benchmark Protocol
The new audio tool by DxOMark will test the microphone and the speaker of a smartphone by taking into consideration the playback quality of a speaker and recording capabilities of a microphone.
One thing worth noting is that the tool uses a device's built-in hardware and doesn't use any external equipment for testing. Additionally, the quality of phone calls and communication-related audio won't be a part of the test as of now.
The tool will examine the microphone and speaker of a device based on several use cases and audio samples in everyday sound environments.
Why DxOMark Got Into Audio?
DxOMark's entry into audio testing is due to the growing number of users who are consuming video content, recording videos and other content where audio quality could play a role in determining the user experience.
How Does DxOMark Test Audio?
DxOMark (taking help from the Audio Engineering Society and the International Telecommunication Union) considers audio factors such as Timbre, Spatial, Dynamics, Volume, Artifacts, and Background.
For those who don't know, Timbre includes bass, treble and mid-range frequencies, and Spatial includes sound immersion capabilities. While Dynamics contains the capabilities of 'punch' in sound, Artifacts include sound disturbances.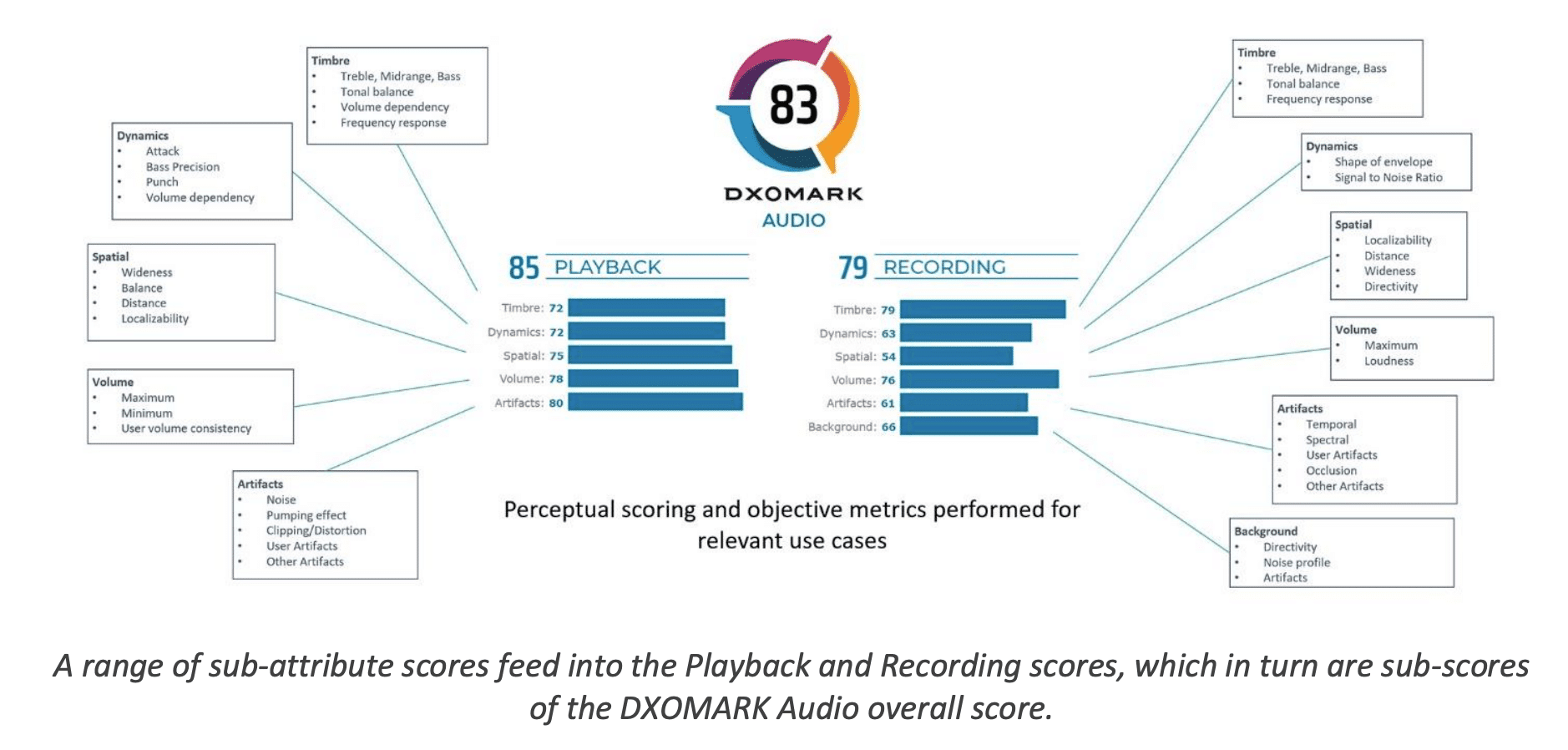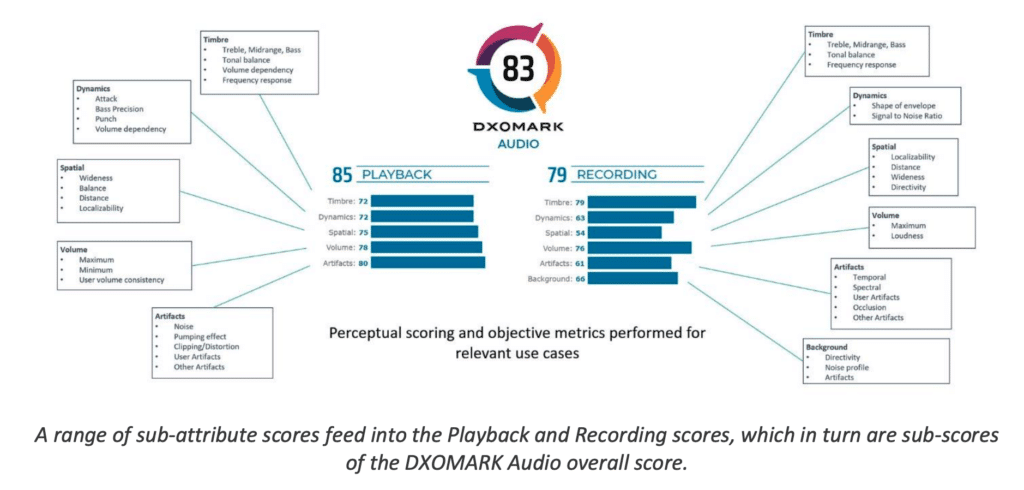 DxOMark evaluates various use cases such as multimedia recording (concerts, multi-voice recording) and multimedia playback on speakers.
Both Multimedia recording and multimedia playback on speakers involve cases such as default app settings, handling the phone, selecting challenging environments, repeatability, and more.
DxOMark Audio Tested Smartphones
Presently, DxOMark has tested the audio of smartphones from five major brands: Apple (iPhone XS Max and iPhone 11 Pro Max), Huawei (Mate 20 X), Samsung (Galaxy Note 10+ and Galaxy S10+), Honor (Honor 20 Pro), and Sony (Xperia 1).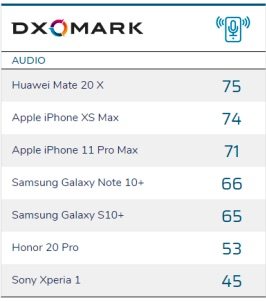 The Huawei Mate 20 X tops the overall ranking with a score of 75. The smartphone is followed by the iPhone XS Max with 74 points, iPhone 11 Pro Max with 71 points. Sony Xperia 1 appears at the bottom of the list with the DxOmark Audio score of 45.