Bollywood's leading actress Deepika Padukone got furious when The Times of India, "supposedly India's leading newspaper",  tweeted a video with caption "Deepika Padukone's Cleavage Show."
The Finding Fanny actress reacted with a series of tweets.
"Yes! I am a woman. I have breasts and a cleavage! You got a problem!!??" she tweeted on Sunday.
"Don't talk about women's empowerment when you don't know how to respect women!" she posted in another tweet.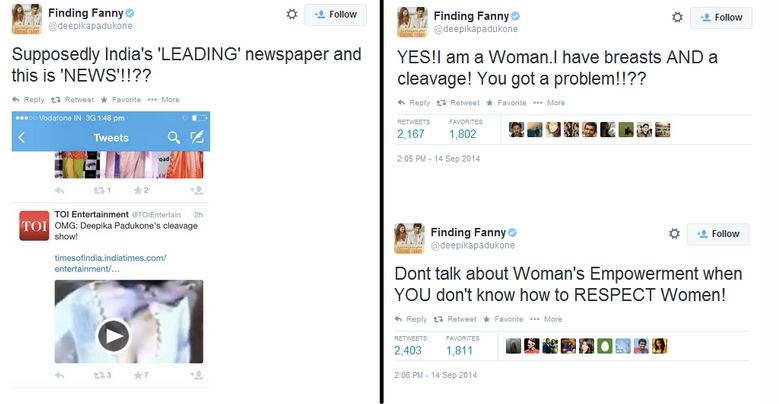 Also Read : Deepika and Varun to Star in The Fault in Our Stars Bollywood Remake. Okay? Theek Hai?
The Times of India was unaffected. It replied, "It's a compliment! You look so great that we want to make sure everyone knew! :)"