Recently, the developers behind Witcher, Cyberpunk 2077, and Dying Light announced a new Sci-fi "thriller" FPS video game, 'The Invincible.' The ambitious project by the veteran developers is based on a 1964 sci-fi novel by Stanisław Lem, a very well known Polish author.
The Invincible is in the hands of Starward Industries, a studio including the former developers of The Witcher game. The game has been developed on Unreal Engine and will release for PS5, Xbox Series X, and PC in 2021.
The story of 'The Invincible' is set in an alternate universe where the Cold War has never ended. As humanity is already doomed, scientists have developed advanced space-exploration tools.
According to the game's description, in 'The Invincible,' you will play as a space scientist who is stuck on the hostile planet "Regis III," searching for your lost crew members. While learning about the fate of your crew members, you'll uncover some dark mysteries about the planet.
In the game, you will have to use advanced space equipment to survive the dangers of the planet, while also relying on your brains and survival instinct.
CD Projekt Red revealed some screenshots of 'The Invincible' to tease Regis III's environment, which looks a lot like Mars. Moreover, some screenshots show the player using space equipment while navigating through the unwelcoming atmosphere of the planet.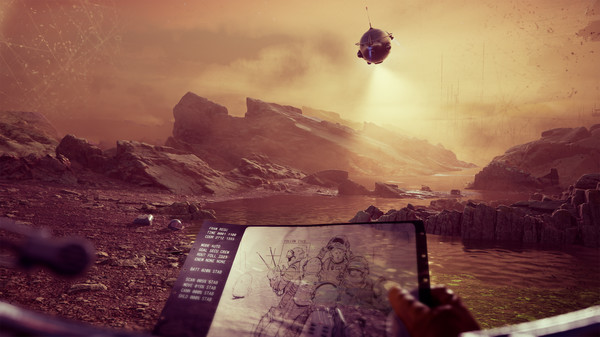 Other than that, you can also listen to game's official music, which is quite good.
The Invincible promises a non-linear and diverse gameplay. It further means that your choices and relationships in the video game will affect the storyline.
To be honest, the concept of The Invincible sounds fascinating and we can't wait to see some gameplay footage of the game.