The Linux distro world is getting better each day, thanks to developers' immense dedication. The OS sure has come a long way from people calling it "Complex to use" to "User/Beginner Friendly." One of the best beginner-friendly distros recommended by almost everyone is Ubuntu. Another distro that has recently taken the Linux universe by storm with its new release is Pop!_OS 20.04; it is developed by System 76, a company that manufactures Laptops and ships them with Linux.
Pop!_OS is a distro based on Ubuntu that has gained popularity lately. After using it extensively for three weeks, it has now become one of my favorite distros of all time. Here's my review of the same.
Pop!_OS: UI and Feel
Calling Pop!_OS a reskinned Ubuntu would be a mistake as it ships with many non-Ubuntu features that we shall talk about in the later sections. If you're coming from Ubuntu/Windows, we're pretty sure you're going to like the way the OS looks.
Also Read: Ubuntu Vs Pop!_OS: Which One's Better?
Everything from the Icons to the smooth and snappy animations looks and feels great. Being based on Ubuntu, the OS ships with GNOME 3.36, which has brought a lot of visual changes, performance improvements, a separate extensions app to manage extensions, and Lock Screen improvements.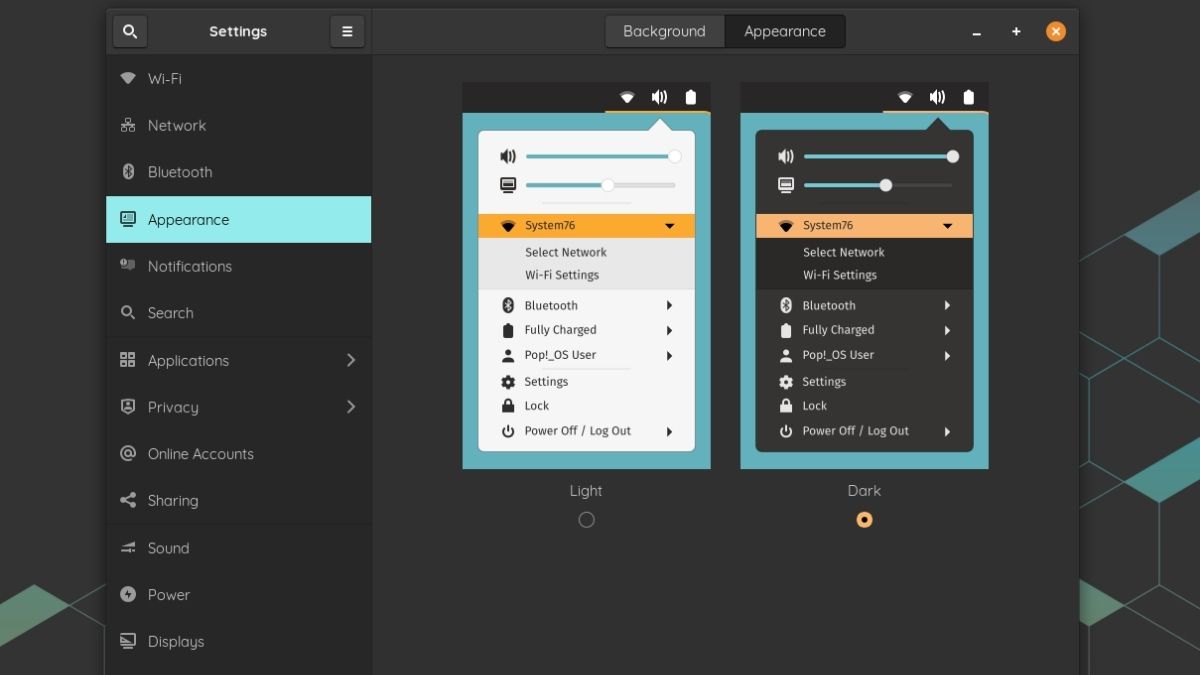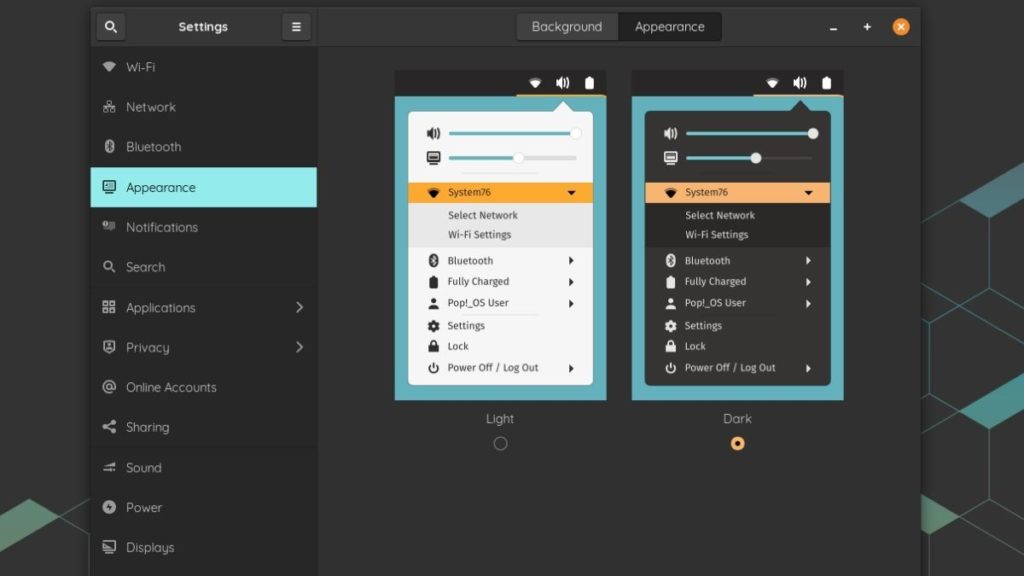 The OS ships with two themes Light and Dark. I wish there was a "mixed" theme option like in Ubuntu which looks a lot better. I ended up using the Dark mode the most, and the experience was great.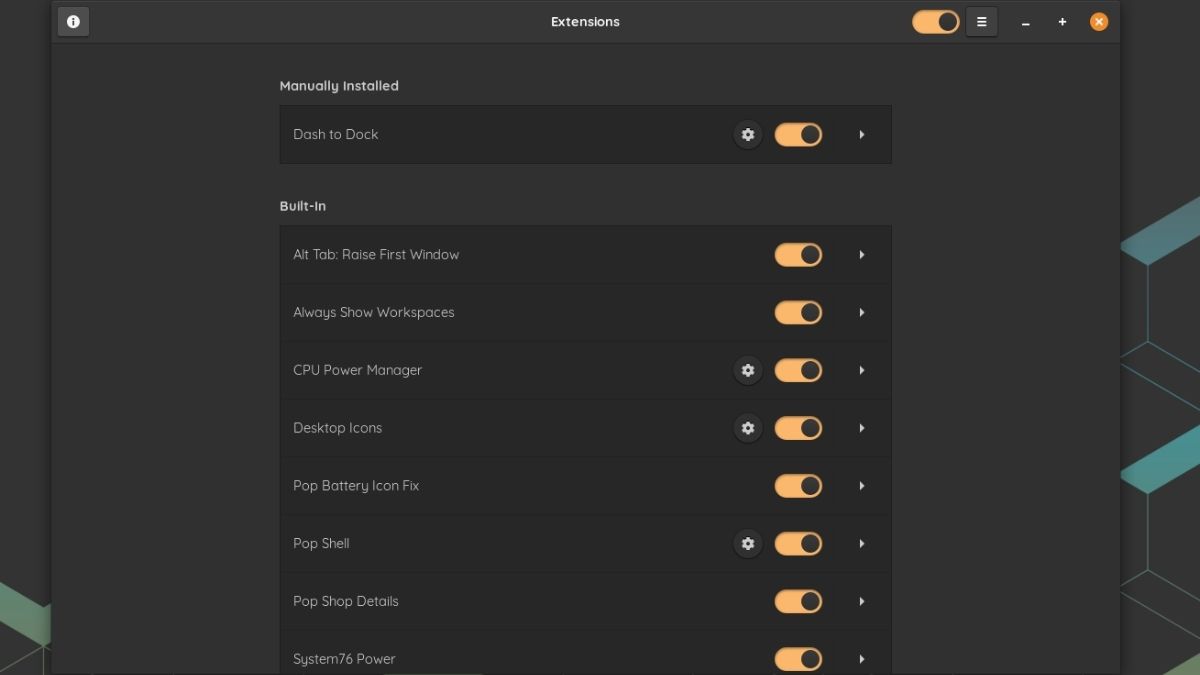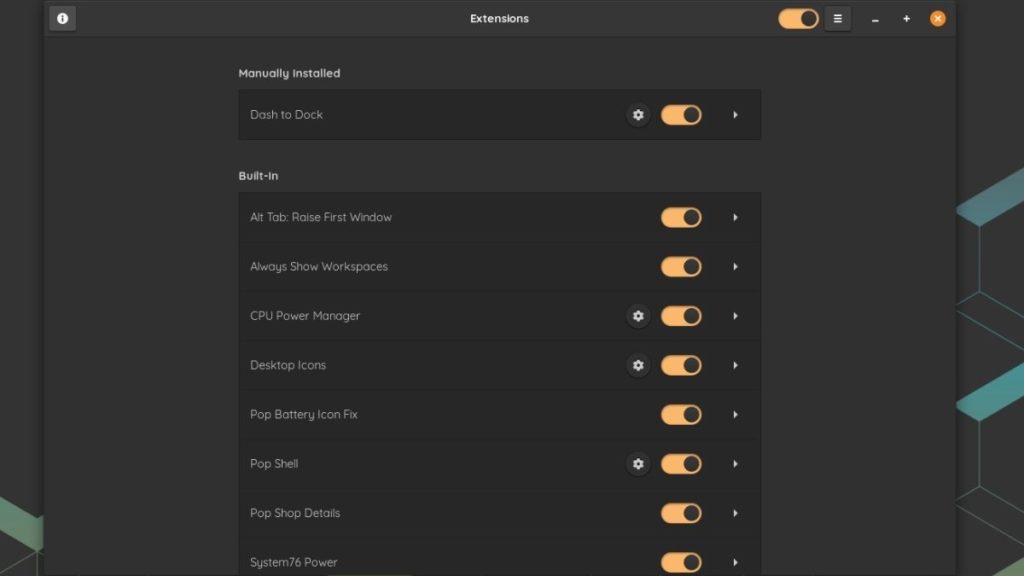 I'm not a big fan of Ubuntu's Launch bar, which by default, is located on the left side. Hence, I ended up using Dash to Dock GNOME extension and shifted the launch bar to the bottom.
There were absolutely no hiccups in the animations, and everything feels buttery smooth. If you're thinking of dual-booting Pop!_OS alongside Windows, I'm pretty sure you're not going to think of booting into Windows again.
Pop!_OS 20.04: Reviewing The Features
Automatic Window Tiling
This is, hands down, one of my favorite features in Pop!_OS that you cannot find in other distros. Now, you may have used several window tiling managers before System 76's implementation is by far the best one.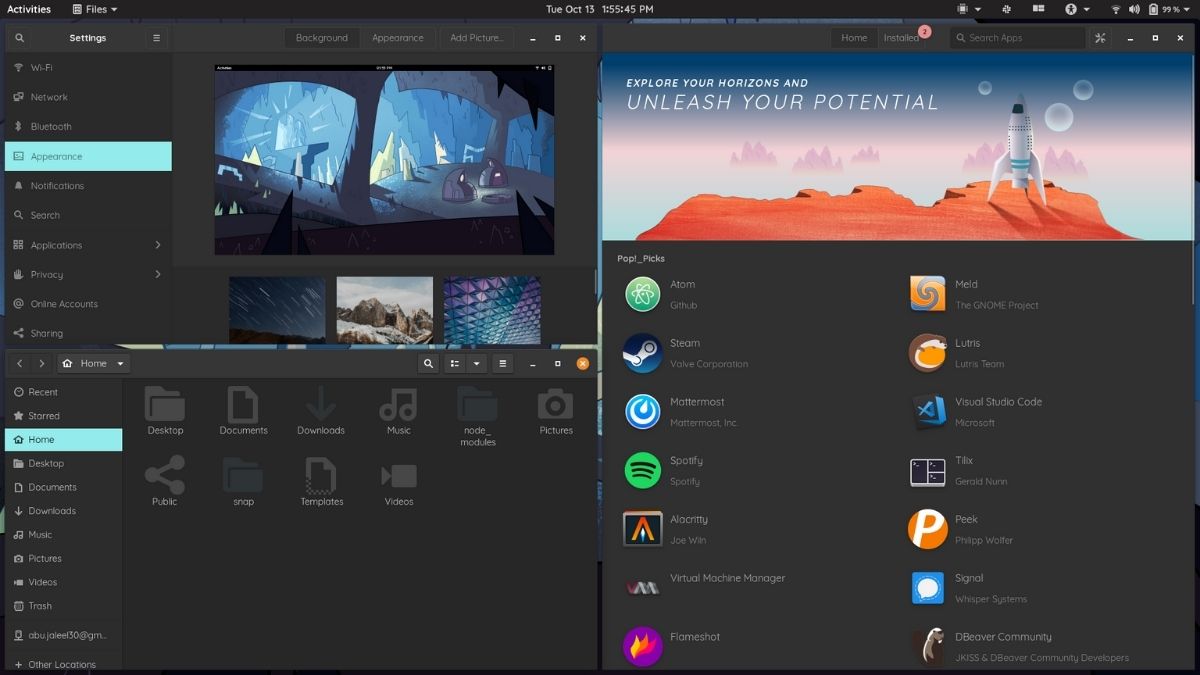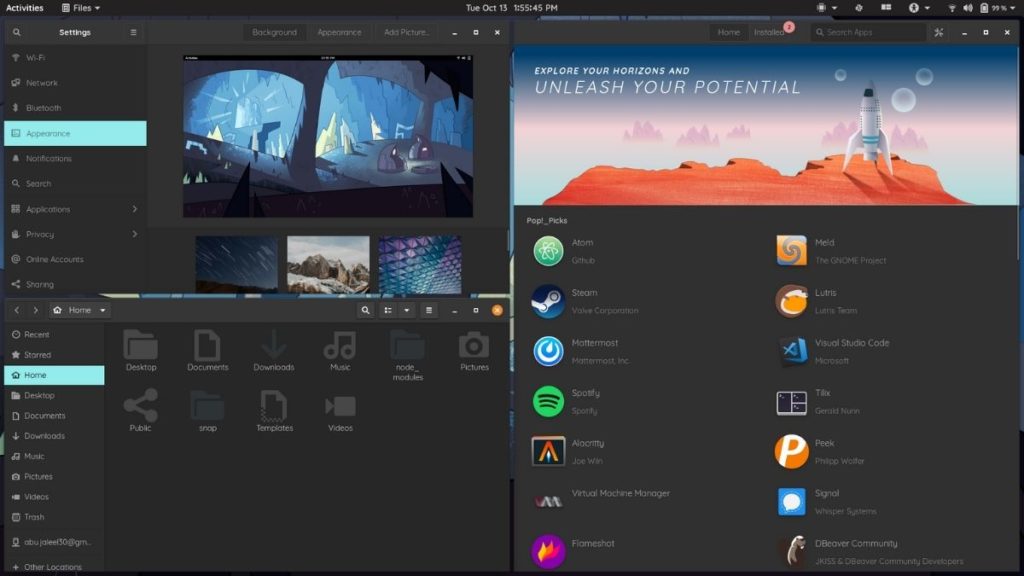 Auto tiling works on top of the GNOME shell and allows you to easily navigate applications using your keyboard. The feature "Show Active Hint" highlights the active window to avoid confusion. Apart from that, you can also adjust the gap between the windows.
Moving, resizing, and swapping windows can be done from the keyboard without touching your mouse, which is amazing. However, keeping more than four windows open proved confusing and challenging to me on my 15.6-inch laptop screen but, if you own a bigger monitor, you'll truly enjoy this feature.
To enable it, head over to the system menu, which can be found on the top right corner of your screen, and toggle it on or off.
Flatpak Support
Pop!_Shop is where users can download and install apps on their systems. The shop now includes Flatpak apps from the Flatpak repository by default.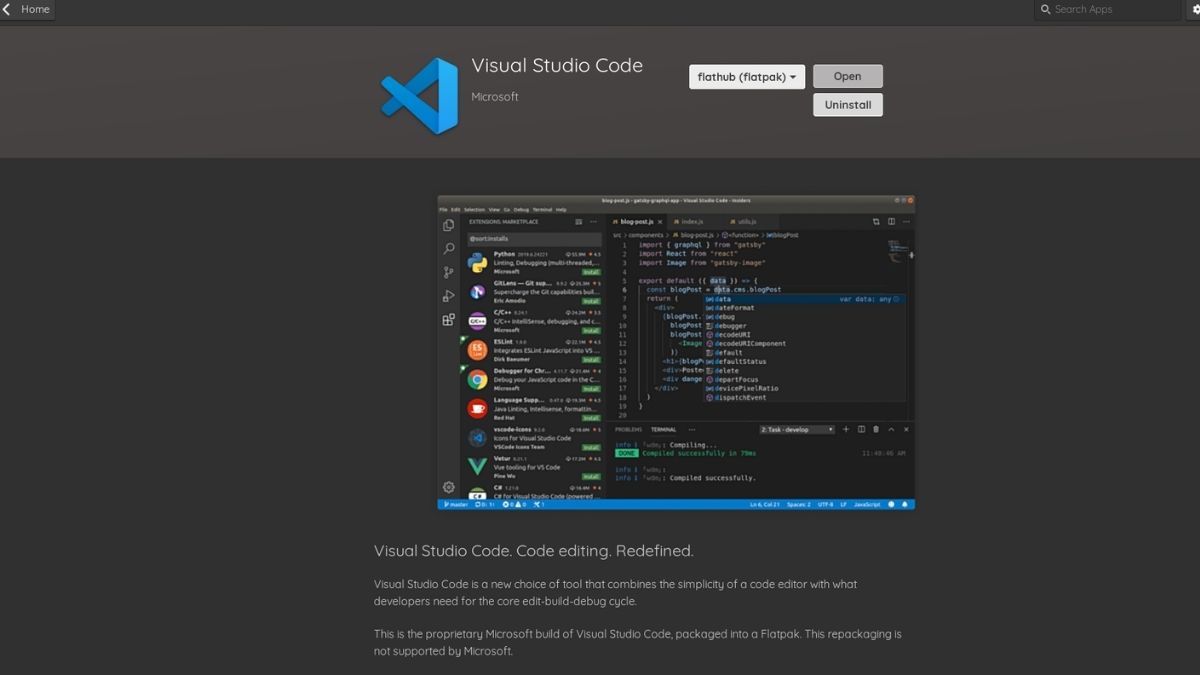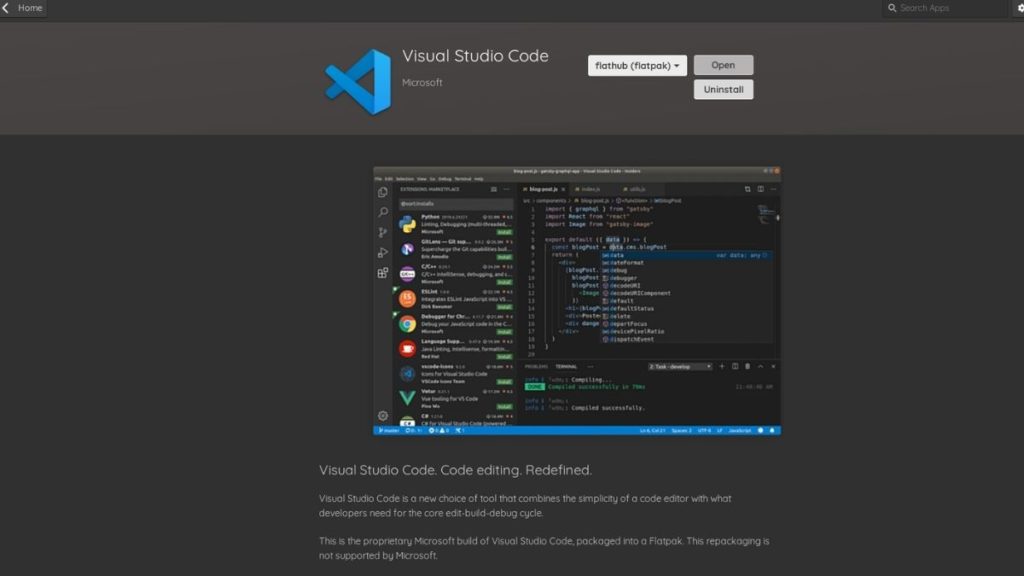 Users can choose the Flathub option to access more free and high-quality open-source applications on the app page in the shop. However, Flatpak comes with a lot of disadvantages, which you can read about here.
Hybrid Graphics
If GPU drivers are the main reason you're hesitating to make a switch, Pop!_OS has got you covered. A variant of Pop!_OS comes with Nvidia drivers preinstalled, thereby saving you a lot of time.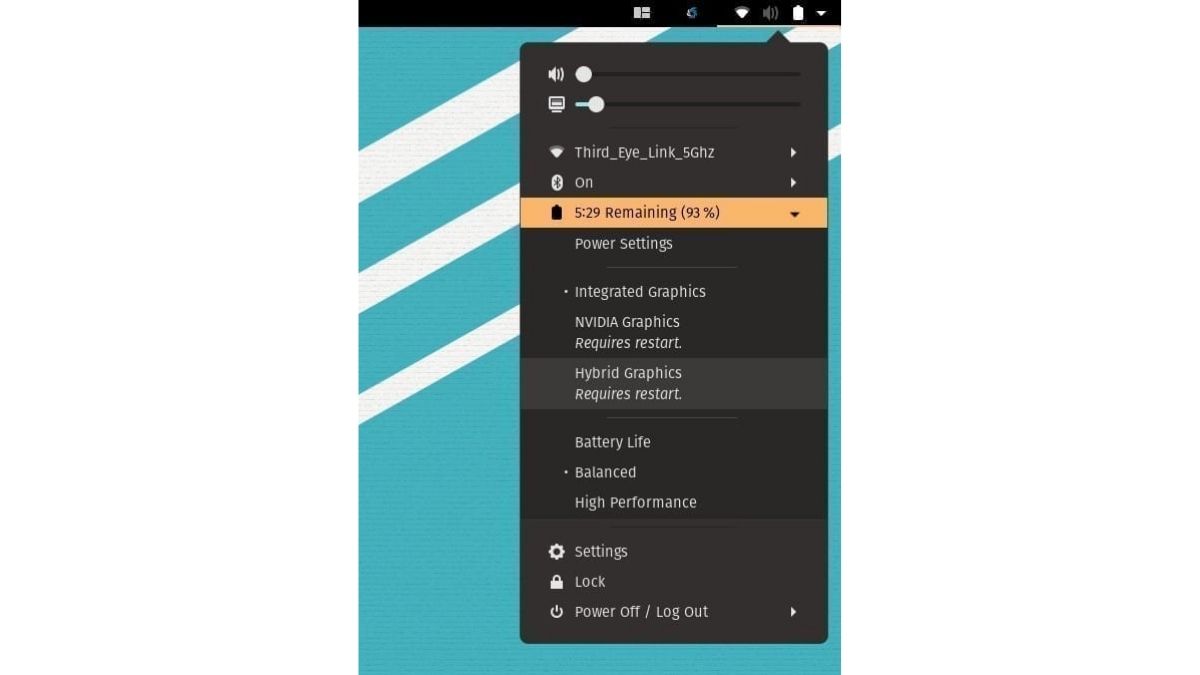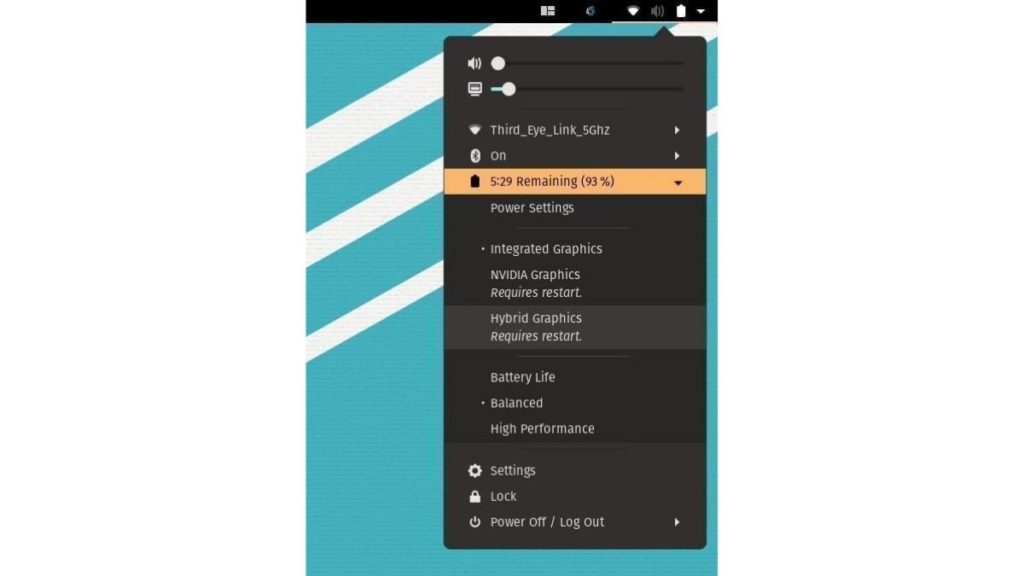 The OS also ships with Hybrid Graphics, which helps save battery life by using integrated graphics while running certain apps on the dedicated GPU based on how much resources an application demands.
However, switching between modes will require a restart, which could be inconvenient.
Keyboard Shortcuts

A lot of emphasis has been put into getting rid of the mouse and taking advantage of the keyboard. Hence, the new keyboard shortcuts give you more control over auto-tiling and workspace switching. One of my favorite keyboard shortcuts is "Super + /," which allows switching between apps without navigating to the dock.
Conclusion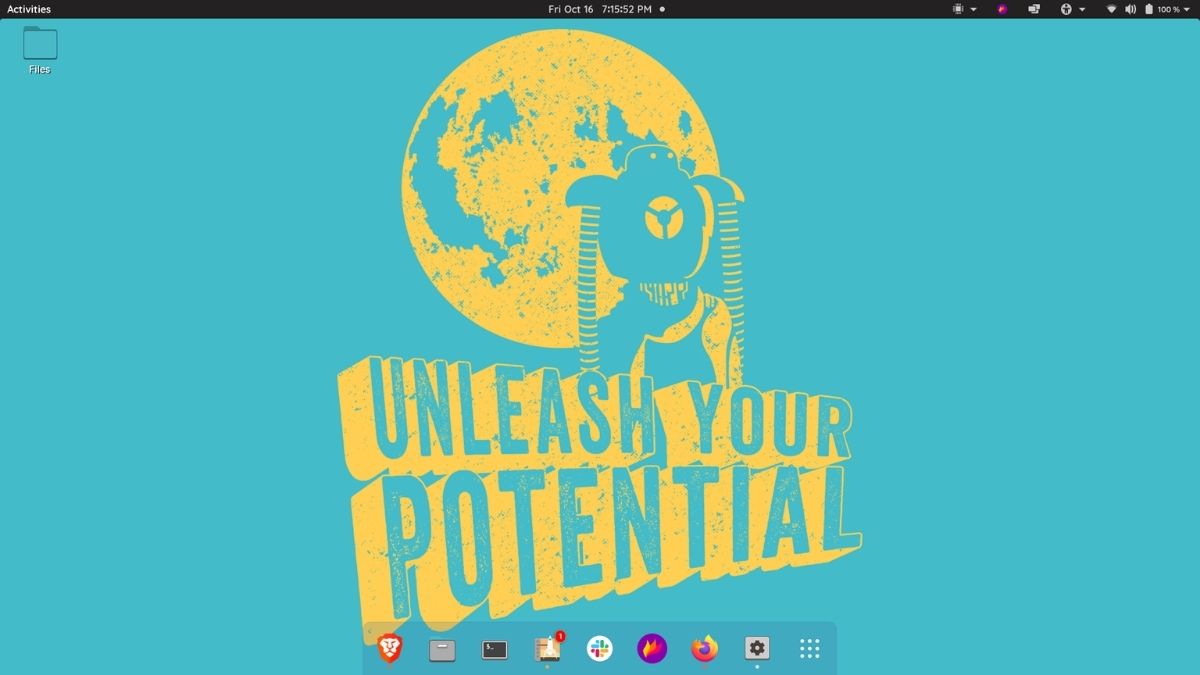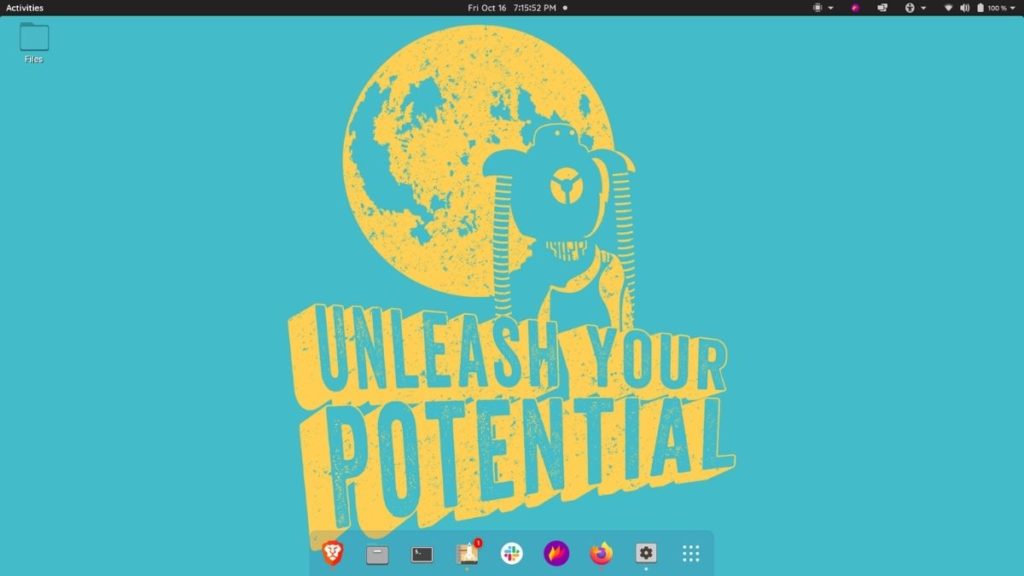 If you're searching for an Ubuntu-based Linux distro that strikes a perfect balance between being beginner-friendly and professional or gaming use, your search ends here. So, what are you waiting for? "Pop" open your USB drive, get started with the journey and share your Pop!_OS 20.04 review in the comments.
Pop!_OS Review
Summary
This review was written after using Pop!_OS as my daily driver for over three weeks.