Discord is by far the most popular chatting service available online. It has a large community consisting of gamers and non-gamers alike. There are other Discord alternatives that you might want to try out, too, especially with Teamspeak, Slack, and Telegram becoming more popular among gamers and people looking for a professional space.
Discord is a great app, but it is not without its issues. For one thing, it's not the best app for a professional environment. People might find services like Slack, Zoom, or Microsoft Teams to be a better alternative for that. Speaking of gaming, all servers are hosted through discord, so users will be locked out of the service if their server goes down. Then there's also the latency issue if your servers are located far from others. So here are some alternatives for you.
Discord alternatives for gamers in 2021
Element (formerly Riot)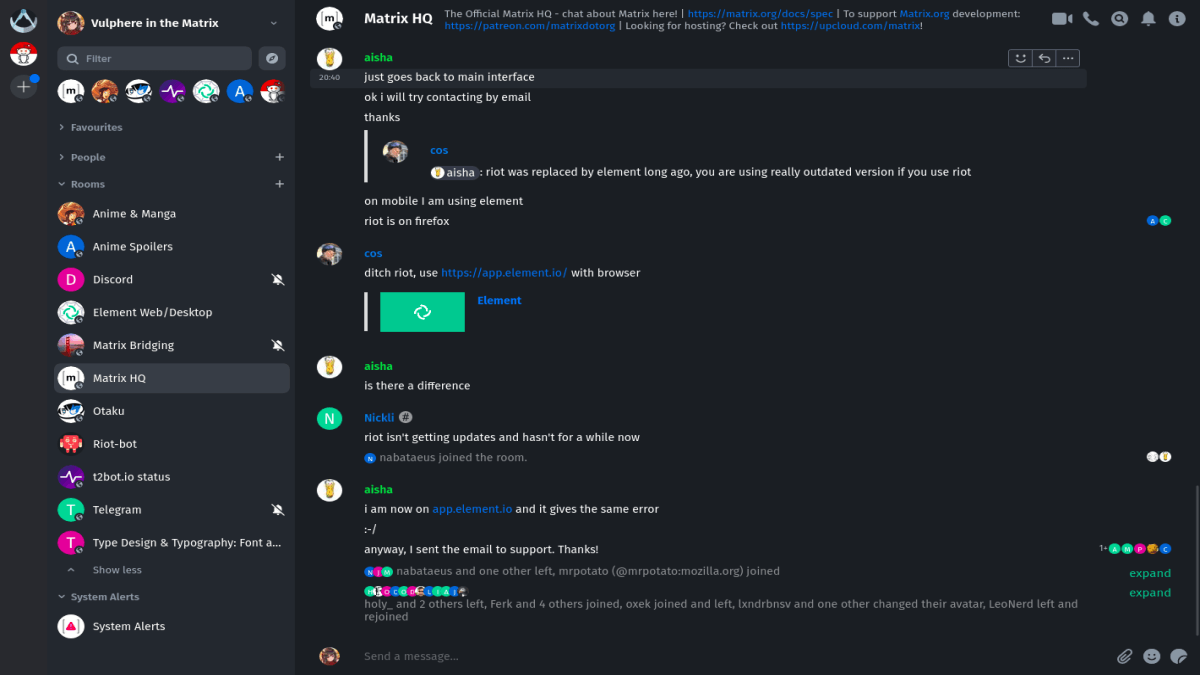 This chatting service is very much like Discord, where one can even notice the similarities in its UI, which is great. Element even has some similar functionalities such as joining or dropping ongoing group calls in a room without needing an invite or disturbing it and easy file sharing. The one thing it excels at is end-to-end encryption that is not readily available on Discord.
It can also be used in professional environments due to the file management tools. You can also take control over your own data by hosting it on your own server. This open-source software is also available across every platform. The only thing that this service lacks is video quality and encryption key management.
Teamspeak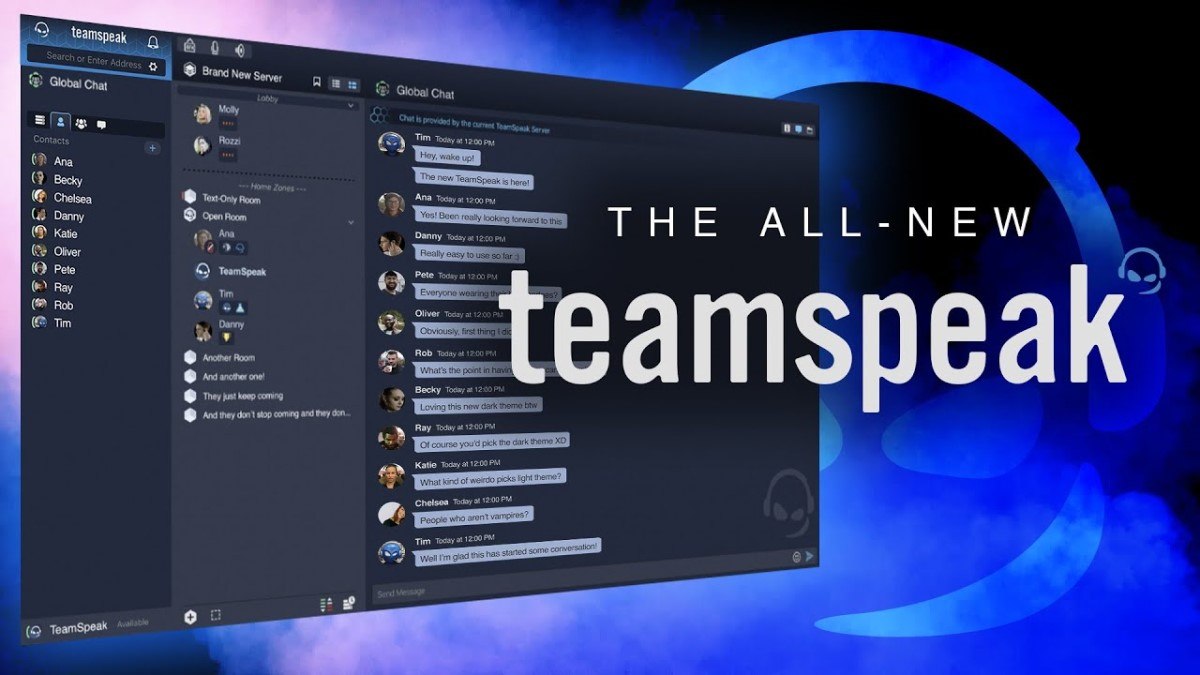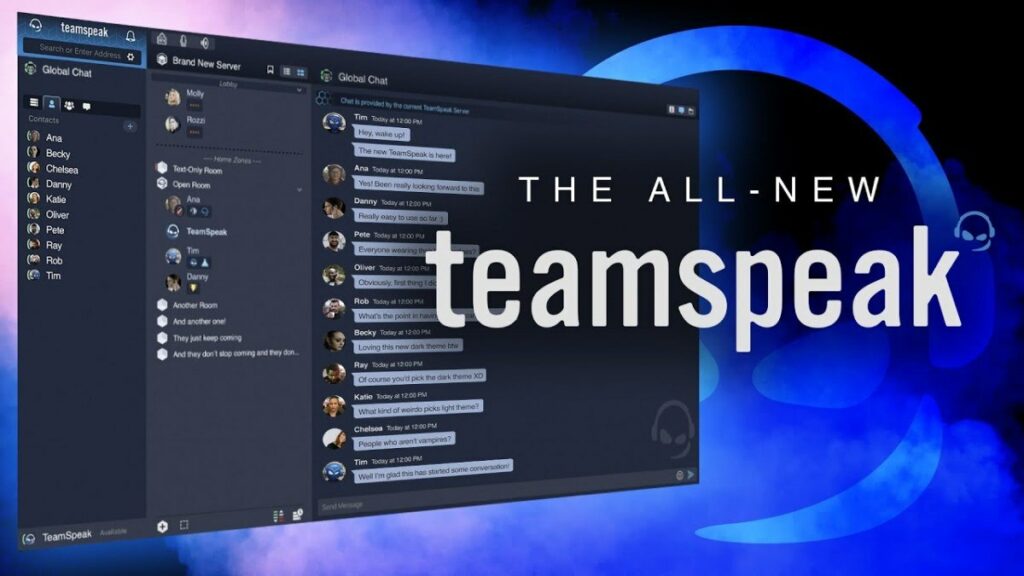 Teamspeak has been historically used by gamers worldwide and is considered one of the best alternatives for Discord. Unfortunately, it has a pretty dated but easy-to-use interface. As the name suggests, it is primarily used for voice chats and has administrative features, unlike Discord.
Teamspeak users can control servers based on their power level, which is allocated between members. This is to set desired controls and even manage their own servers. There's also fast file transfer and offline/LAN functionality, making it perfect for a professional environment.
However, Teamspeak also has its downsides as it lacks in the video communication department, and you can only connect to one server at a time. Self-hosted servers have a capacity of just 32 members, which can be raised to 512 with a non-commercial non-profit license. This might be somewhat of a deal-breaker for bigger communities like the ones we see on discord, but if it's just you and your friends, then it's perfect.
Slack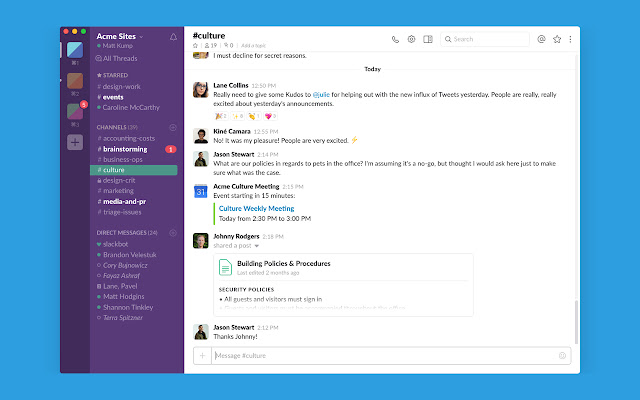 Slack is by far the best alternative for Discord in terms of professional use. It has one of the cleanest UI and integrations with over 800 third-party tools like Trello, GitHub, MailChimp, and many others.
In addition, it lets people upload up to 1 GB of files to share with others. Slack also has all the usual features such as chat, voice calls, video calls, and fast file sharing over HTTPS simply by dragging and dropping. The only downside is the paid tier which can cost a lot, but it's perfect for an organization or a big team.
Telegram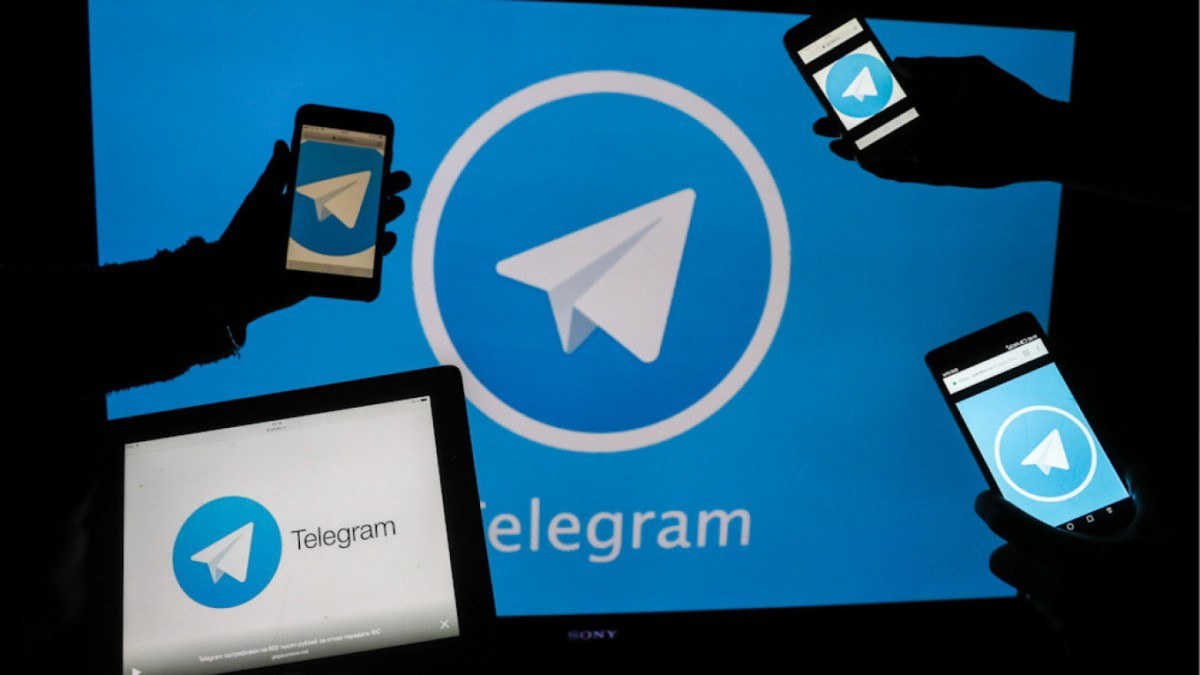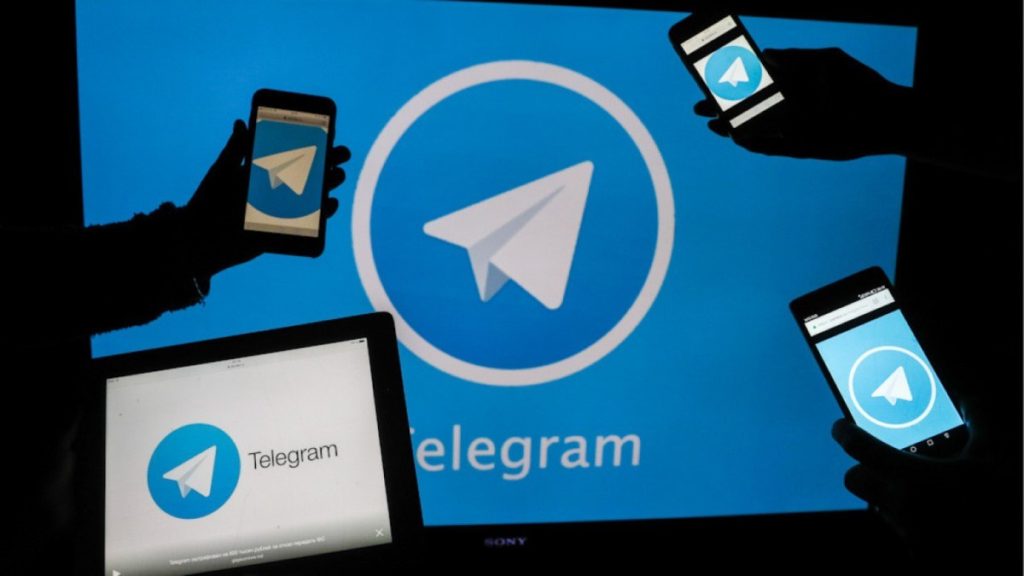 In recent times, Telegram's popularity has reached new heights. Of course, this is mostly due to WhatsApp privacy concerns. Despite that, the app is not just a replacement for Discord or WhatsApp but has its own unique features. With features like bots and channels, Telegram has the best of both worlds. Compared to any other messaging app, groups in this app can have up to 200,000 members. At the same time, channels allow broadcasting to a much larger audience.
Sharing is also effortless as users can share any files up to 2GB. Much like Discord, users can create bots for many things, such as managing huge communities, integrating scripts, automating queries, etc. The only thing that this app can improve is to provide end-to-end encryption for group chats, as currently, it is only an optional feature in private chat.
Moreover, if you are into trying out discord text commands list, check our linked article here!
Steam Chat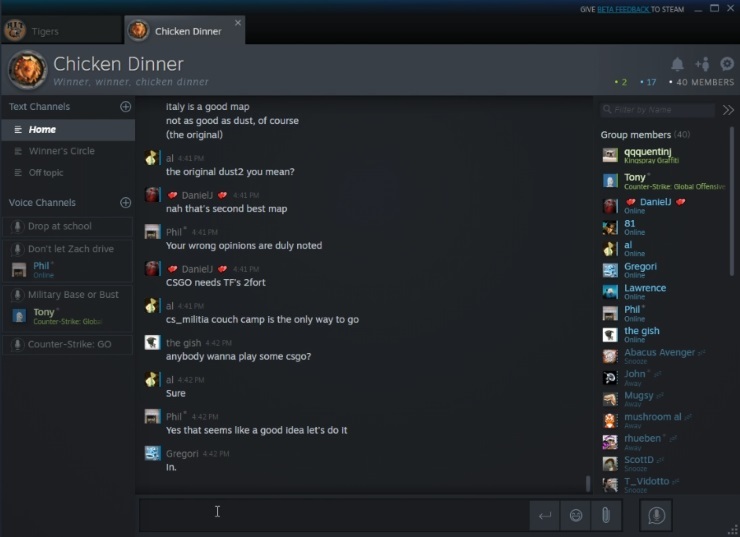 Steam is the most popular platform for games, but it didn't have its own chatting feature until 2018. As most PC gamers play their games using Steam, they don't need to use any other third-party software to communicate with their friends as Steam can do it for them. You don't even need a client for this as the service is web interface based. Just press Shift + Tab when playing any Steam game, and the client will show up for you. This way, you can communicate between matches with ease.
It functions similar to Discord but has more administrative options in terms of control over the server. The only places it lacks are voice chat quality and discoverability. You will be limited to playing and chatting with just your friends, whereas in Discord, you could find different servers to chat with people.
Finally, we hope you found what you were looking for. Each of these services has its own pros and cons. So find the perfect one for you based on your preferences. And if you're switching because of an rtc connection error on Discord, we've got a full guide on how to fix it quickly. Moreover, you can also check out our article on the list of best Tumblr alternatives here!