If you're switching from an Android to an iPhone or vice-versa, you'll end up losing some data or the other. Seeing you still can't restore Google Drive backup from Android to iOS, transferring WhatsApp chats remains a problem.
However, AppTrans lets you transfer everything between Android and iOS devices. Not just that, this is among the first dedicated tools that let you transfer WhatsApp between Android and iOS. So losing chats upon transfer won't be a problem anymore.
Android To iOS Transfer
I recently migrated from Android to iPhone. It is painstaking to reinstall all the apps and to lose all the data. While apps like SMS or some app preferences may not be that important, losing WhatsApp chats was a bummer.
Enter, AppTrans. It is a simple and potent tool that lets you migrate apps and their data from Android to iOS, or vice-versa. In terms of features like WhatsApp Transfer, it lets you merge one phone's chats with another.
AppTrans To Move Apps Between Android And iOS
1. Backup WhatsApp Using AppTrans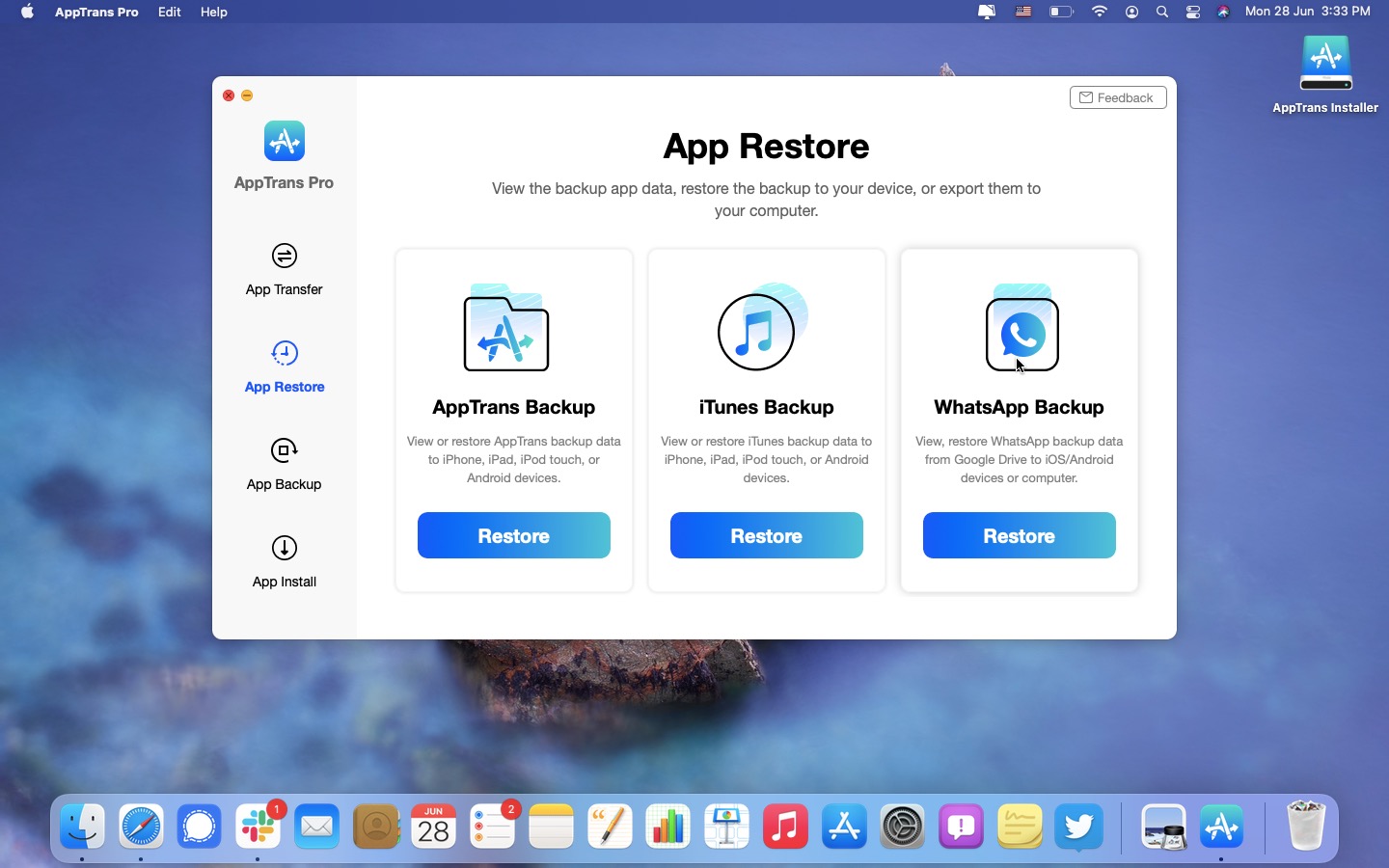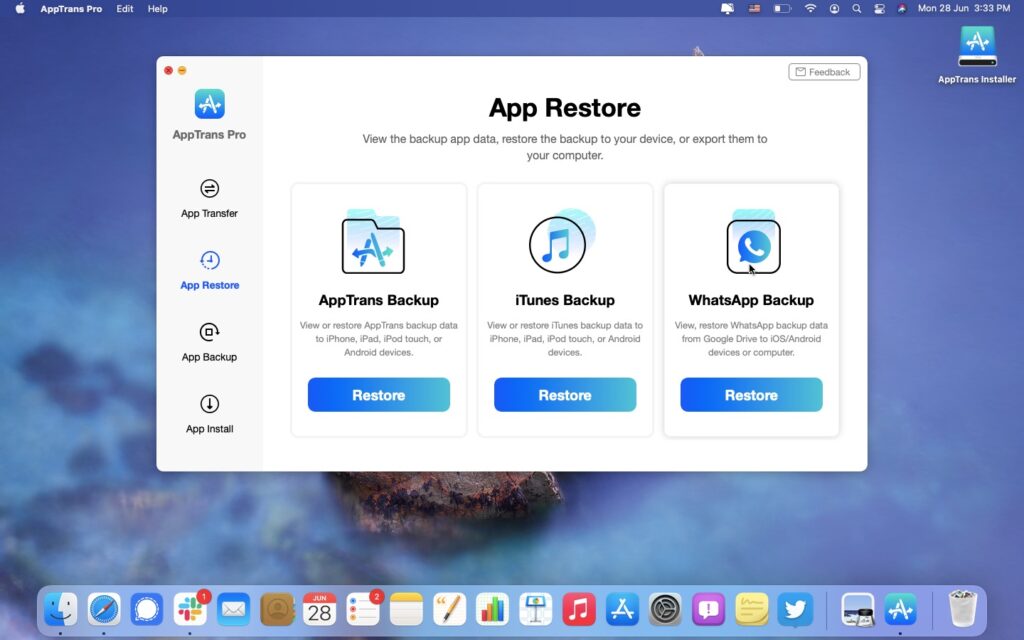 AppTrans is the only tool with a dedicated WhatsApp backup feature. The best part is that you can backup your WhatsApp from an Android device and restore it on an iOS phone, or do it the other way around.
Not just that, you can select a WhatsApp backup from an older account and merge it with your current one. It is secured with SSL encryption, so it is safe to backup and restore your chats using the app.
AppTrans has a detailed tutorial on how to transfer WhatsApp chats between Android and iOS using the app.
2. Smart Restore
AppTrans doesn't erase the data on the target device. It'll merge the data you're restoring with what you already have on your phone. You can also restore old WhatsApp chats from your iTunes account using AppTrans.
3. App Transfer And Restore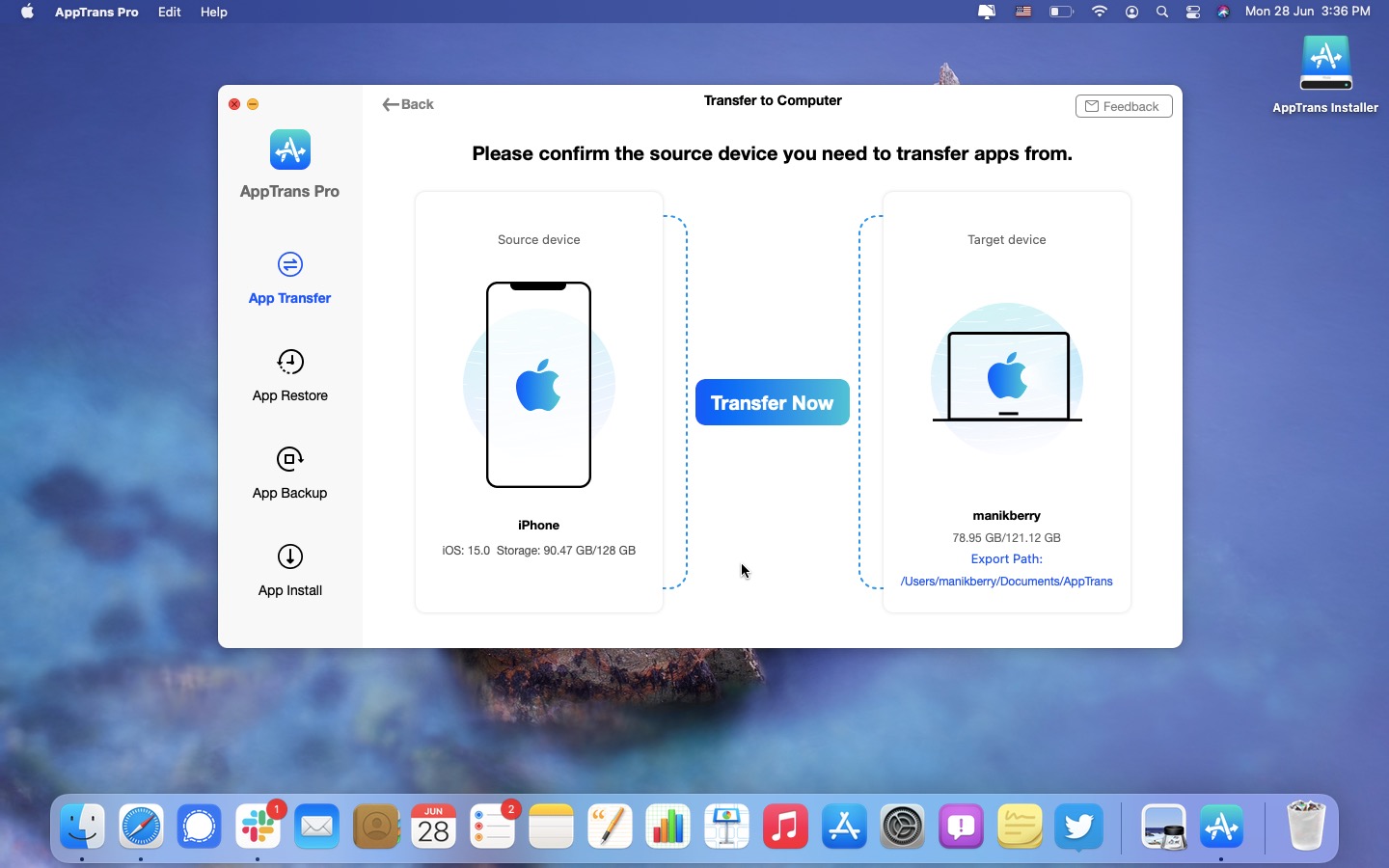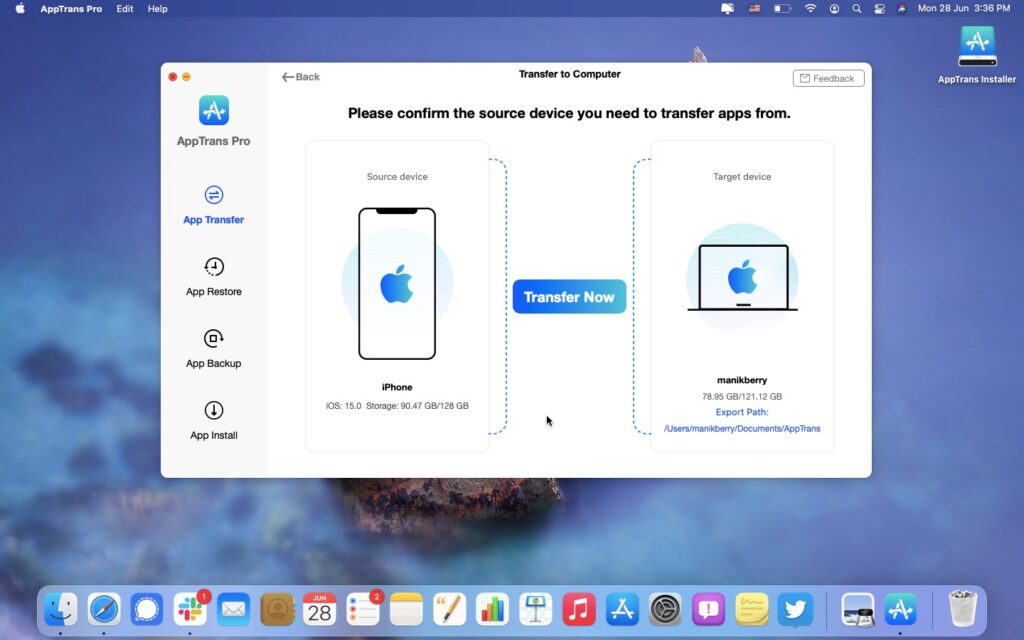 This feature lets you transfer apps from one phone to another. So if you're setting up a new phone, you don't have to individually install all the apps. Instead, just download AppTrans, connect your phone and transfer your apps.
You can also transfer apps from your phone to your computer. This can be a backup for your existing phone that you can later restore on a new one.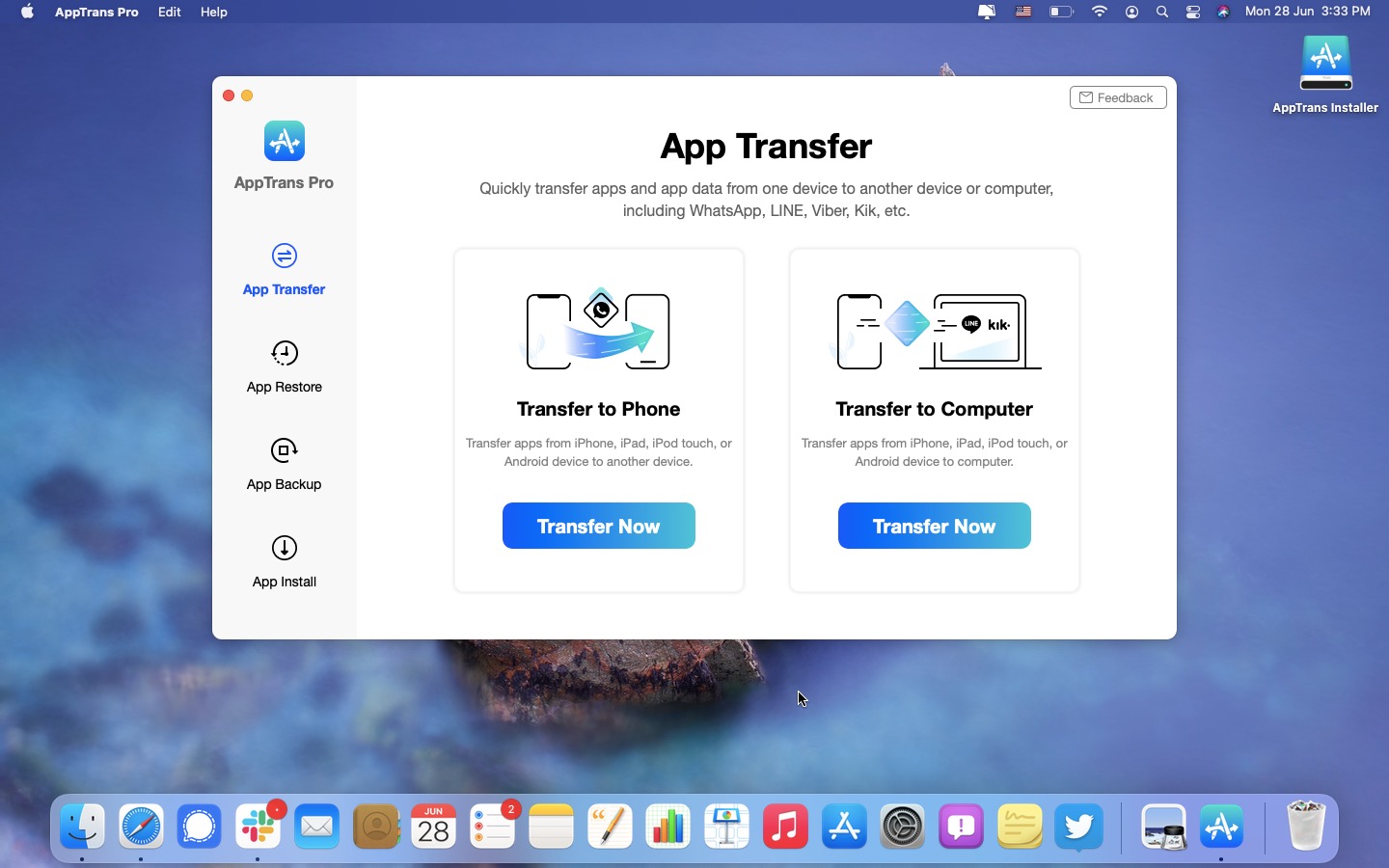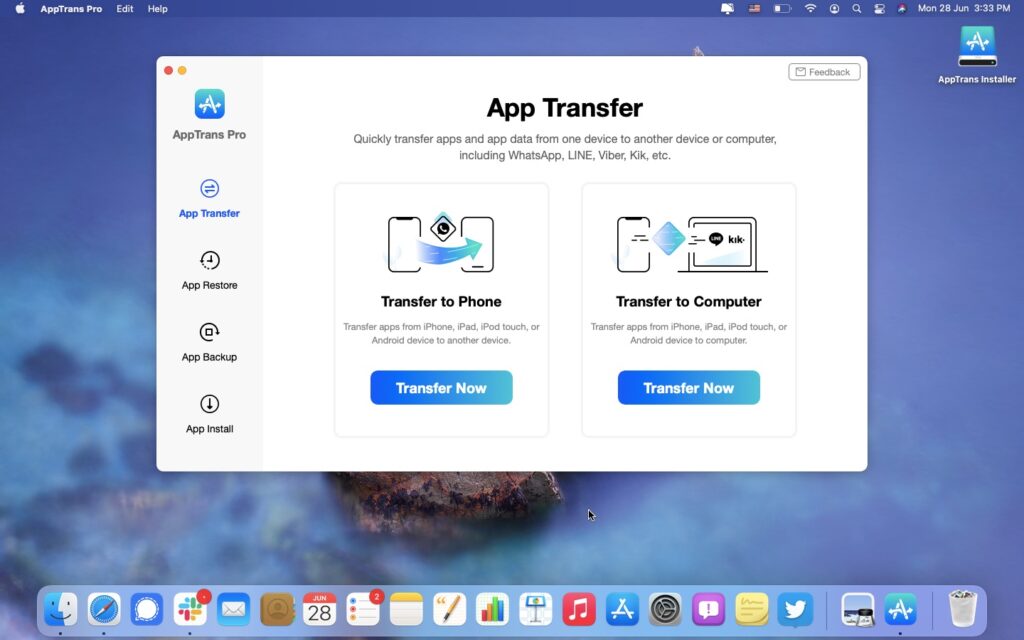 Backing up your phone to your computer is only half of it. The important part is being able to restore that data any time you want. With AppTrans, you can restore your self-created backups, iTunes backup, or WhatsApp chat backup.
It is great to have a full backup if you're going to tinker around with your phone. With AppTrans, you can restore the apps you want, instead of restoring everything. This selective restore feature is our favorite on the app.
4. App Data Backup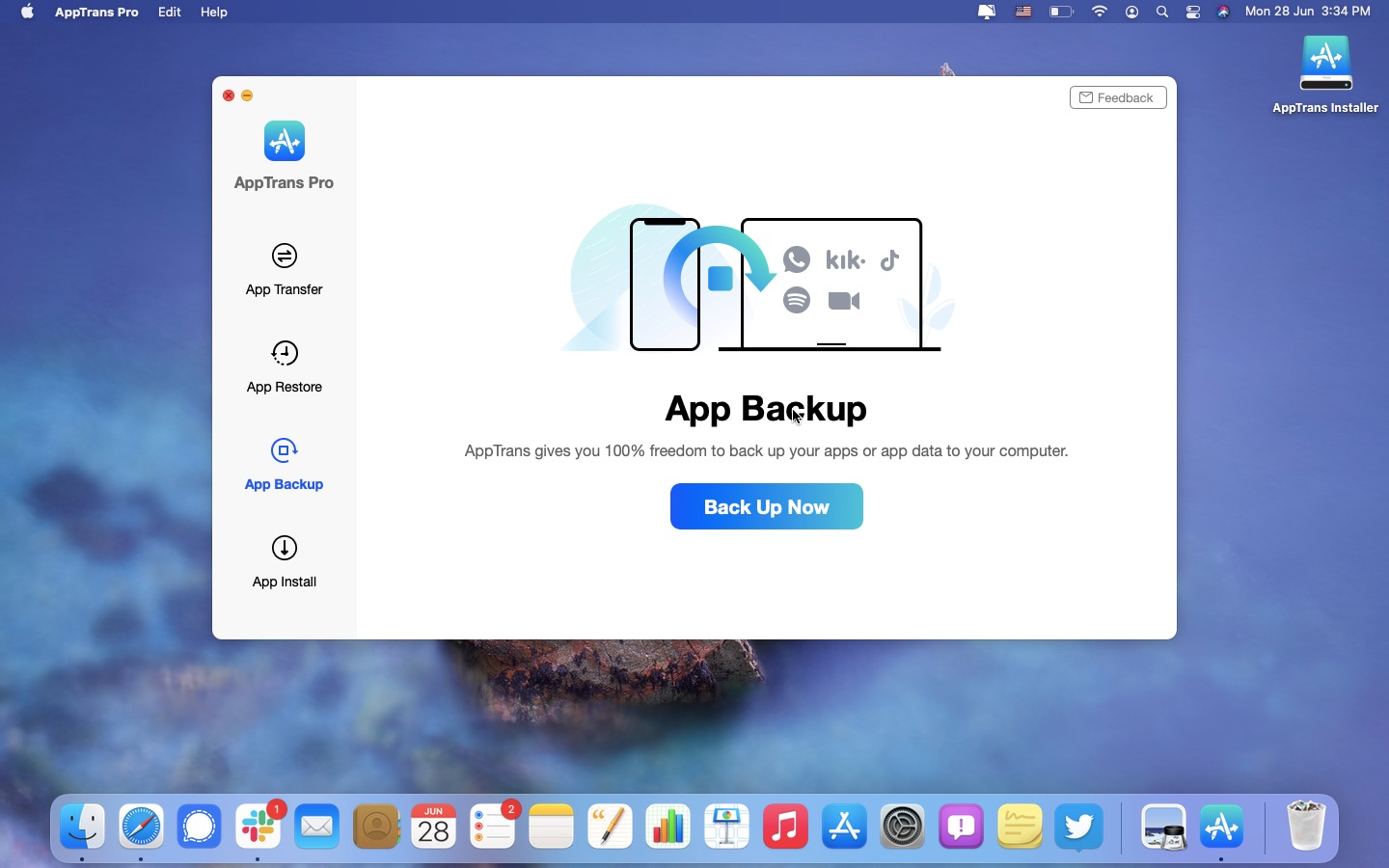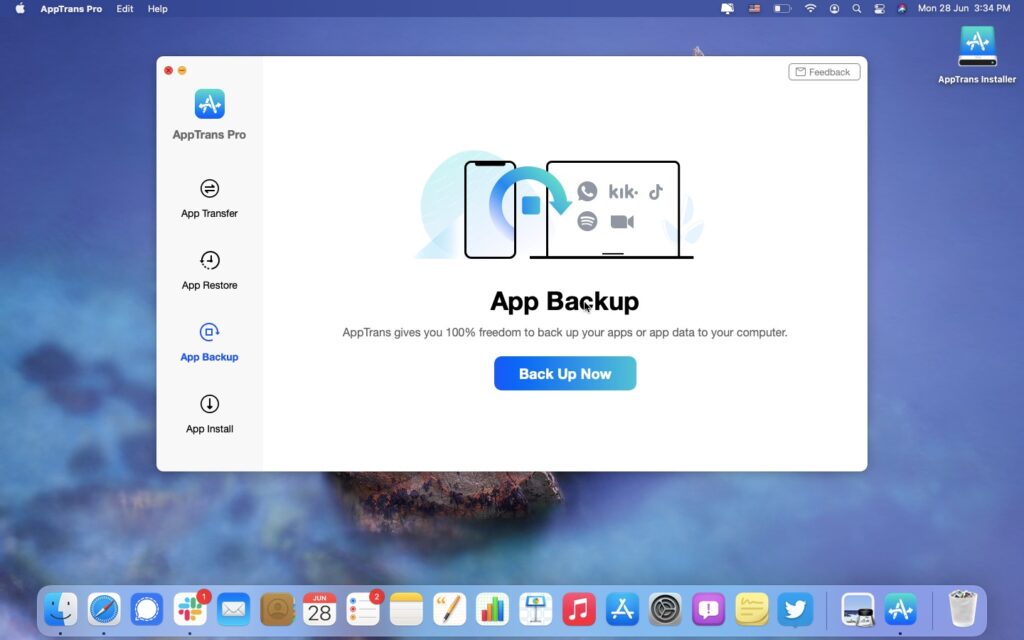 You can use AppTrans to backup your apps and app data. Just connect your phone to your computer, and back up all your apps directly to your hard disk.
This way you're not restricted by limited cloud storage or an internet connection. It also lets you sort and arrange your backups as per your liking.
While it is always good to have a full backup, AppTrans goes ahead and saves your app data too. For instance, your save games are also backed up when you backup a game. So when you restore it, you'll have the progress you made when you backed up the game.
5. AppTrans Can Install Apps For You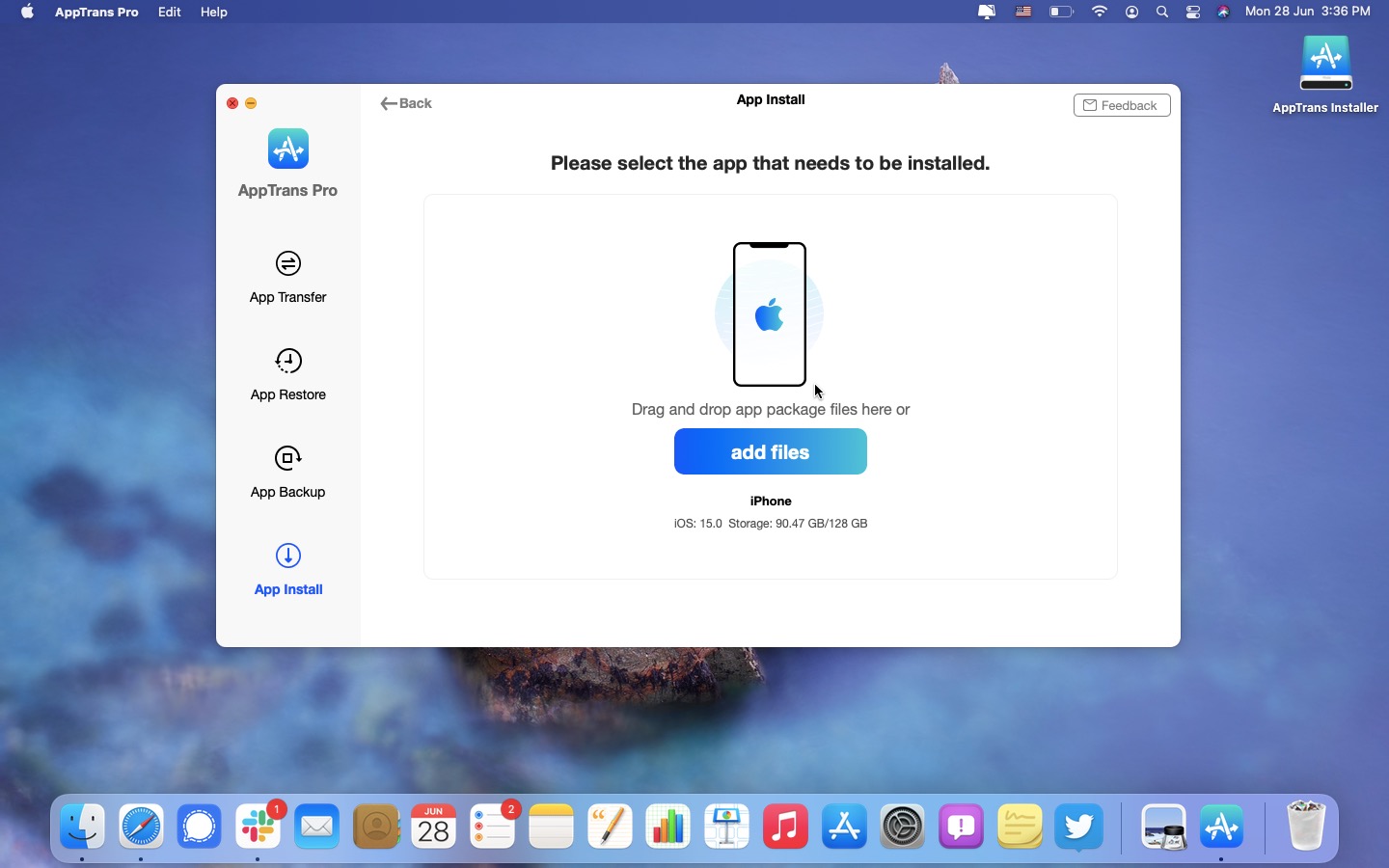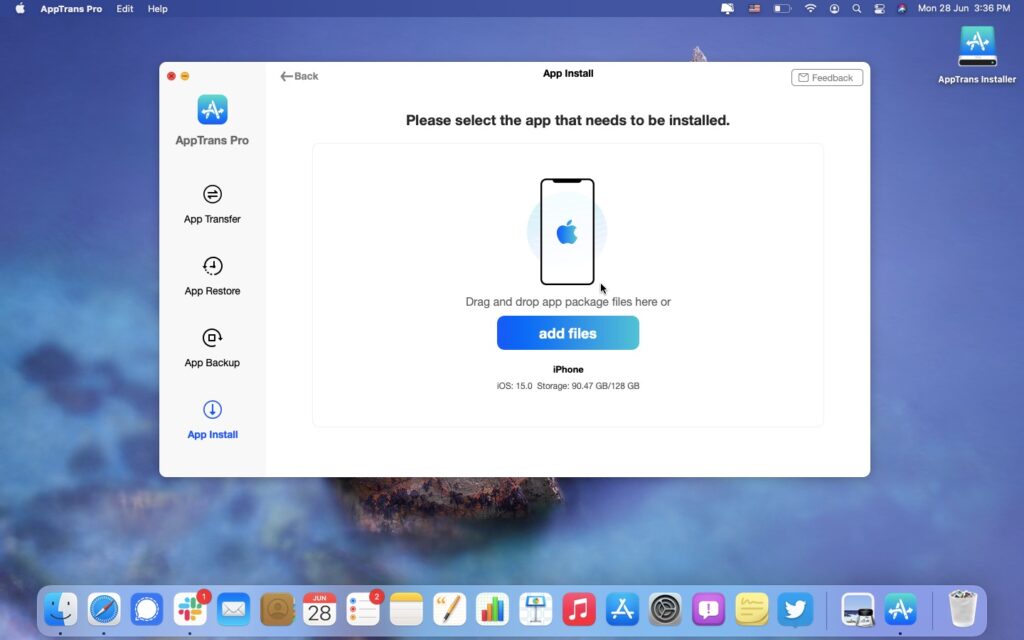 We think it is an underrated feature for both iOS and Android users. AppTrans lets you keep Android as well as iPhone and iPad apps in .apptrans, .apk, or other supported formats. This backup is an entire app so it can be installed on any supported device.
For instance, if you're using an older iPad that can no longer download apps from the App Store, you can install Instagram on that iPad using AppTrans. All you need is a previous app backup from Instagram, taken in AppTrans.
AppTrans: Bang For The Buck!
Considering all the features you get, AppTrans is one of the best apps to move between Android and iOS devices. It is also the world's first app that lets you restore WhatsApp data from your Android device on your iPhone.
You'll also appreciate the smart restore function which gives you your old data, without messing with your current data. If you frequently switch phones or are worried about restoring Android apps on iOS, AppTrans simplifies it for you.
The app data backup and full-fledged app backup features are useful tools. You can backup your apps now, and restore them later, without worrying about the app being there on the App Store.
All of this makes AppTrans a useful tool. You can buy AppTrans Pro 3-month plan, 1-year plan, or lifetime plan depending on your requirements. The annual and lifetime plan gets you support for 5 devices and 1 Mac/PC. On the 3-month plan, you can add 2 devices and a Mac/PC.