Avast Antivirus is a popular system protection software that many people use around the world. Rarely, you might face trouble in opening the program on Windows 10, in which its UI refuses to load. The same problem might also occur with another product from the same company, Avast Cleanup Premium. In this article, we'll look at how to resolve the common issue across these products.
The "Avast UI failed to load" error effectively stops you from using the various programs and features available in the antivirus program, rendering it near useless. Thus, it is imperative to fix this issue as soon as possible for your Windows PC's good.
What Is "Avast UI Failed To Load" Error?
"UI failed to load" is an Avast software issue in Windows 10 that stops you from accessing the program's interface. It is usually caused by the incorrect configuration of Avast service(s). However, another known possible cause, particularly for Avast Antivirus, is the corrupted program files.
Moreover, this error can also occur alongside a variety of warning messages, including "Sorry, we've crashed," "Sorry, our screen didn't load," "Well, this is embarrassing."
If you have encountered any of these message notifications when trying to load up Avast Antivirus or Avast Cleanup Premium, then check out the following solutions:
How To Fix "Avast UI Failed To Load" Error?
Set Avast Service(s) to Run Automatically
One of the reasons Avast's software might not load up is a misconfigured Avast service. To fix this, you have to go through the following steps from the Administrator account:
Press the Windows button and "R" simultaneously, type in "services.msc," and hit enter. This will open up the Windows Services console.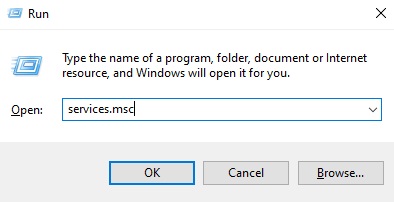 2. From the new window, find Avast Antivirus or Avast Cleanup Premium (whichever you're experiencing the issue with), right-click on it, and select "Properties."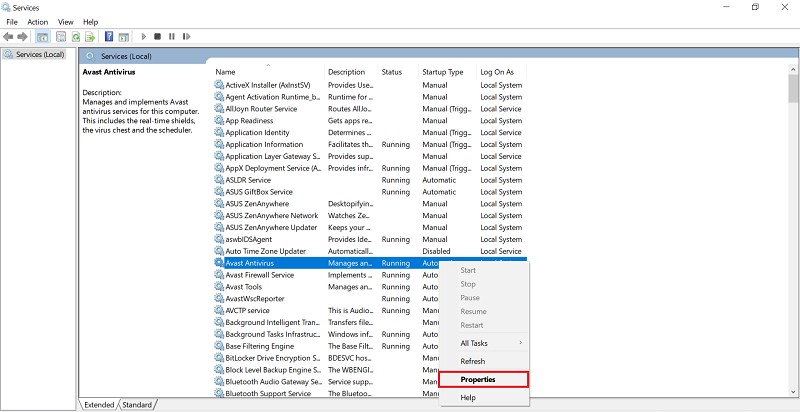 3. In the Properties window, under the "General" tab, change "Startup type" to "Automatic" and choose "Apply."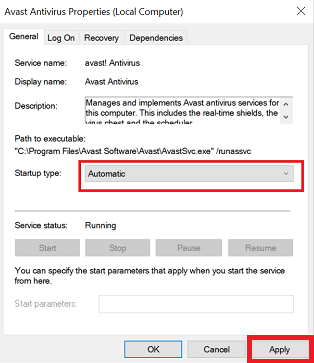 4. If the service stops, hit the "Start" button and click on "OK" to close the window.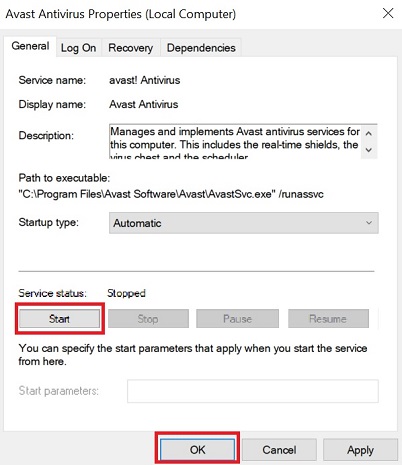 5. Those having issues with Avast Antivirus will further need to look up "Remote Desktop Services," right-click and select "Properties."
6. Once again, change "Startup type" to "Automatic" and select "Apply."
7. Restart your PC for the changes to take effect.
Reinstall Avast Antivirus
Another factor that could be causing the problem is a corrupt Avast Antivirus. In case the previous fix didn't work for you, then this might be the actual cause. To remedy avast installation file corruption, you'll have to reinstall the antivirus program. Here's how to go about it:
Click on the magnifying glass icon on the taskbar, enter "Add or remove programs," and click on the same from the search results.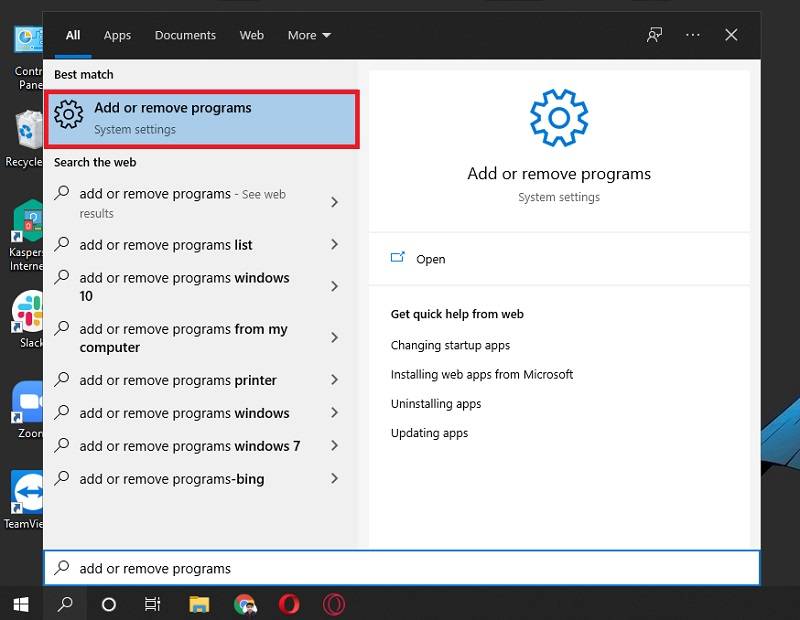 2. From the program list, click on Avast Antivirus, select "Uninstall," and then confirm your decision.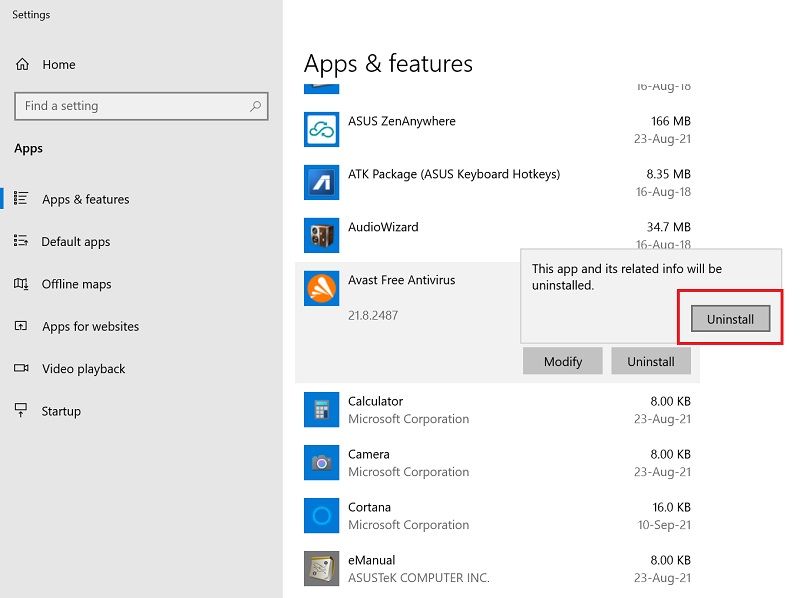 3. Once the Avast window loads, select "Uninstall." Confirm your decision by clicking on "Yes" when prompted.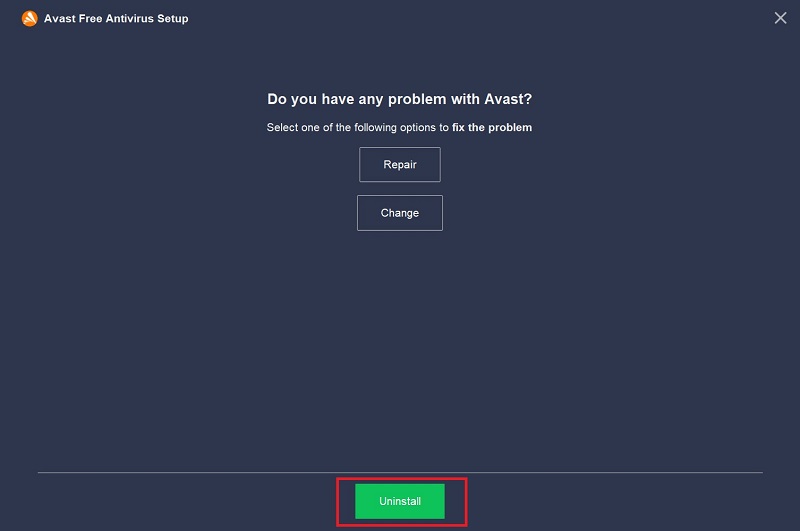 4. After the uninstallation is finished, click on "Restart computer" or "Restart later," as per your convenience, to complete the process.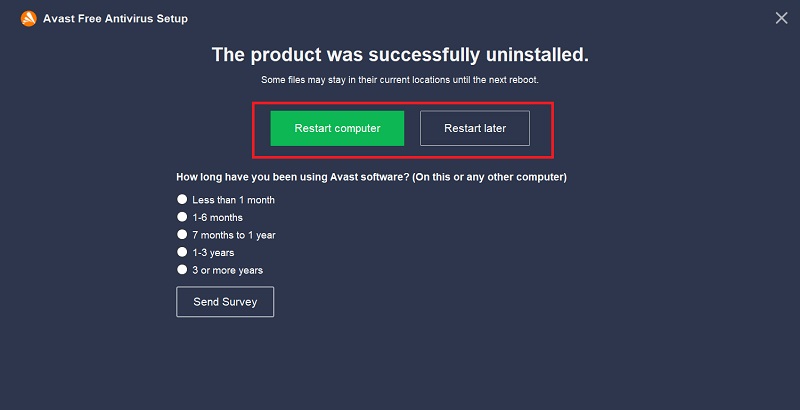 5. Right after your computer reboots, you can open the Avast Antivirus installer or go to the official website to download the same.
6. Open the installer, click on "Install," and follow the on-screen instructions to reinstall the program successfully.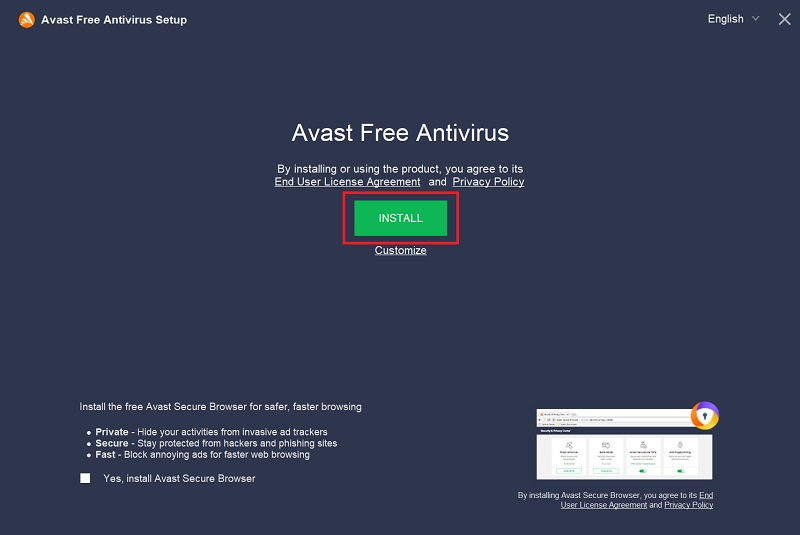 So, the above two methods are the comprehensive answer to "how to fix Avast UI failed to load." In case you are still facing this issue, we suggest you try installing the latest Windows updates.
FAQs
Why does Avast UI say "Failed to load"?
Avast services are incorrectly configured on Windows, or Avast Antivirus program files are corrupted. Avast will give you a "Failed to load" error message.
What does it mean when Avast says "UI Failed to load"?
"Failed to load" means that Avast cannot load its user interface through which avast users can access settings and advanced functions of the program.
How do I fix an Avast error?
In most cases, you can fix an Avast error by either changing relevant Windows settings or reinstalling the program.