It's been a long time since Apple introduced an upgrade to its iPod Touch lineup and we just lost all hopes for the same. Now it seems like it could soon launch one with new capabilities, as hinted by a new trademark.
According to a report by MacRumors, the US Patent and Trademark Office (USPTO) recently granted Apple a trademark which is concerning the iPod Touch and will expand the device's capabilities to gaming.
The trademark, reading, "Hand-held units for playing electronic games; Handheld game consoles" comes under the International Class 28. It suggests that the future iPod Touch successor could also double as a gaming console, in addition to the gaming options already available on the music device.
For the unknowns, iPod's previous trademark just included abilities such as music and video streaming, recording, organizing, and reviewing data.
When Apple was contacted for the same, the Cupertino company provided with a screenshot of its 6th Generation iPod Touch Overview Page with the Gaming section which has two arrows; one pointing to the iPod Touch and the other to the Buy option.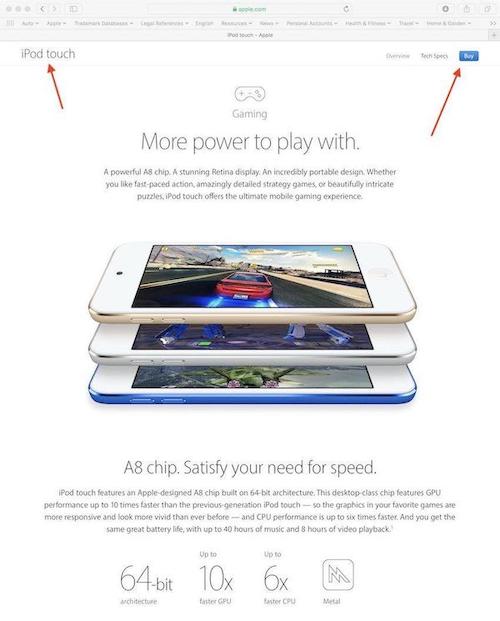 There is no word whether or not the trademark extension would lead to a new iPod Touch. Additionally, it could also be a move to prevent other tech companies from using the iPod Touch moniker.
As there is little known about Apple's plans for its iPod, we need to wait until we have more information on the same. Therefore, stay tuned to this space!
Would you like yourself a new iPod Touch? Comment down below with your views!