Ever since both the mobile platforms, Android and iOS, came into existence, a major difference has been there in the cash earned by the developers of the respective platforms. In most cases, iOS devs have been able to crunch more money.
Now, we are living in 2019 and it seems that the story hasn't changed much. A new stats report has been published by the analyst firm Sensor Tower and it confirms the same.
The report says that the top developers on Apple's App Store earn around 64% more in revenue than the highest-earning Android app makers.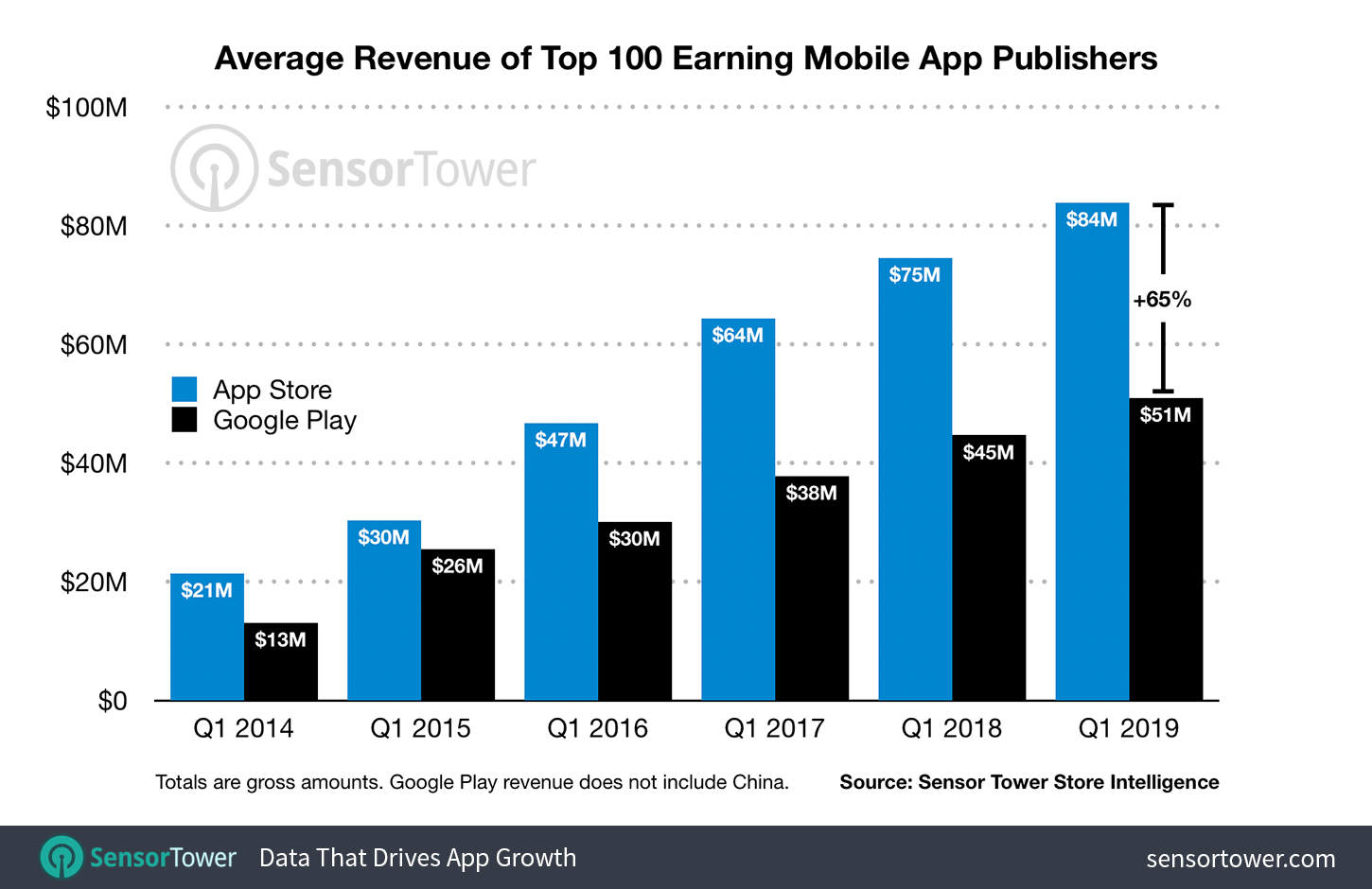 Sensor Tower tracked top 100 developers on each platform; it found that during the first quarter of 2019, iOS developers earned a combined revenue of around $83 million and Android developers could only make $51 million.
So, the total revenue for the top 100 devs on both platforms is $130.4 million. For reference, if we talk about the Q1 2014 numbers, iOS developers earned $21 million and Android developers earned $13 million.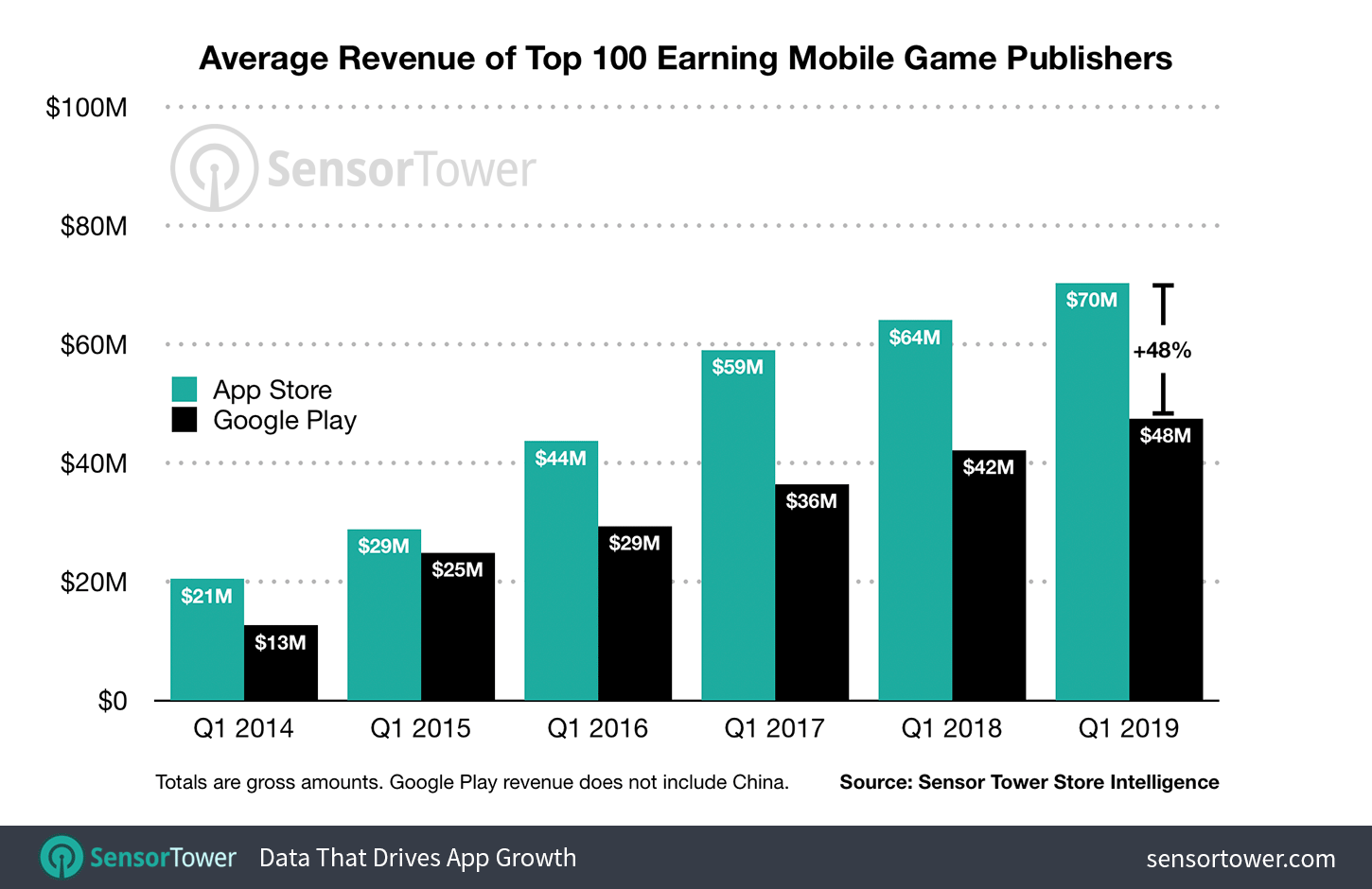 The difference becomes 48% when we talk about games. In this case iOS developers earned $70 million and Android developers earned $48 million in Q1 2019.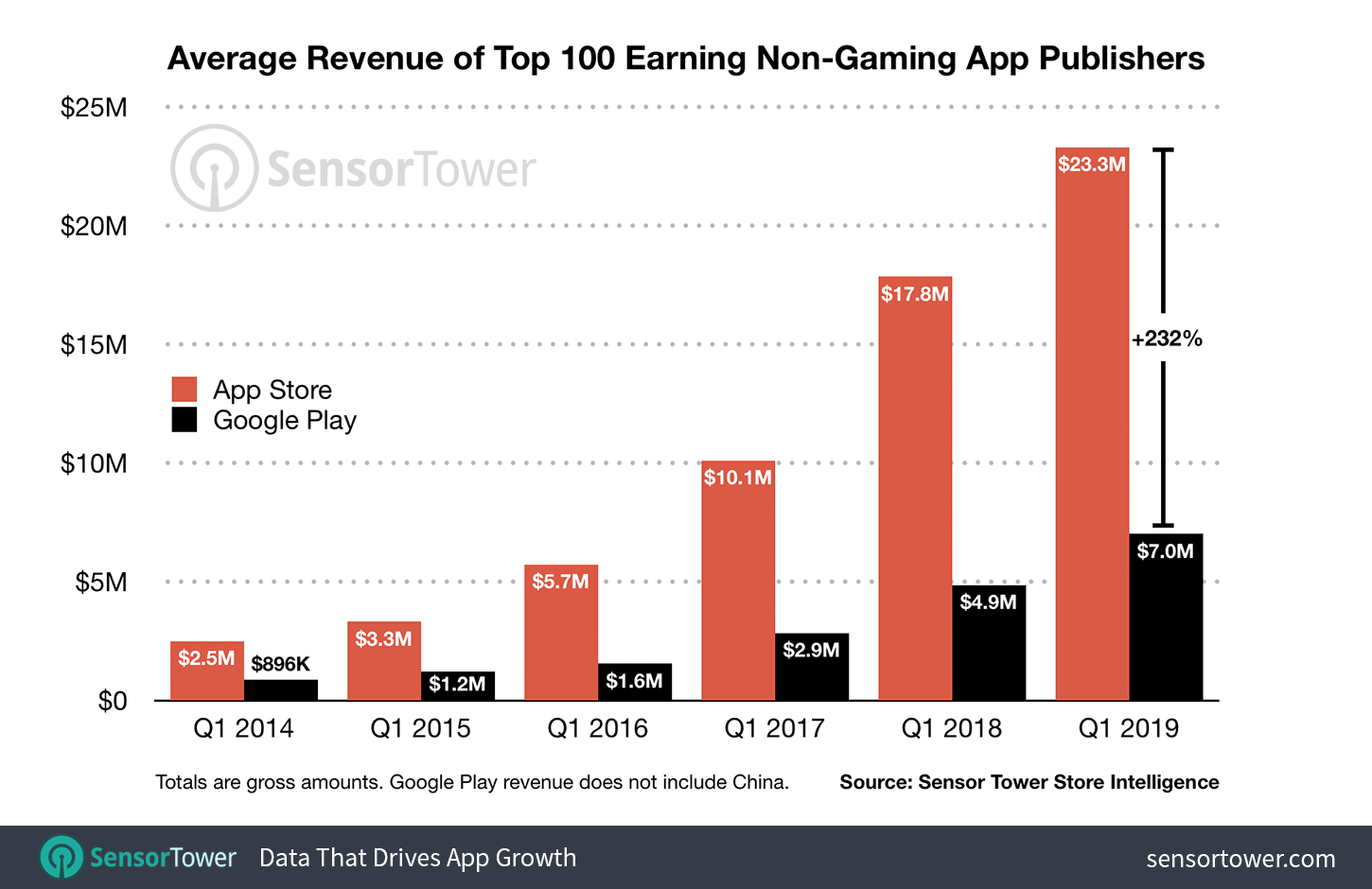 If we only talk about the stats for non-game apps, in Q1 2019, Apple devs received $23 million while Android game devs only made $7 million, resulting in a drastic difference of 232%.
However, the numbers don't come as a complete surprise. We have already known for years that Google Play offers more free apps than App Store. Android users are less likely to go for app shopping and make in-app purchases.