Does Apple sell your data? Does Apple sell your data like Google, or to third parties? These are some of the common Google queries. It is completely justified if you want to know how Apple uses your data, and I think we have a somewhat complicated answer to this question.
I'll divide this article here into two segments. One will talk about what data Apple collects your data vs Google, and the other will be about how Apple uses your data. A combination of both these segments is the answer to 'does Apple share your data?'
Yes, Apple Collects Your Data
| Data | Collected By Apple | Collected By Google |
| --- | --- | --- |
| Email address | Yes | Yes |
| Devices registered | Yes | Yes |
| Age | Yes | Yes |
| Device serial number | Yes | Yes |
| Browser type | Yes | Yes |
| Contact info (including physical address) | Yes | Yes |
| Payment information (including bank details) | Yes | Yes |
| Transactional information | Yes | Yes |
| App usage data | Yes | Yes |
| Location information | Yes | Yes |
| Health information | Yes | Yes |
| Fitness information | Yes | Yes |
| Financial information (includes salary, assets, etc) | Yes | Yes |
| Government ID data | Yes | Yes |
Just like any other big tech company, Apple also collects data from its devices and services. The company privacy policy talks about what data Apple collects. For added context, I'll compare it to the data that Google collects when you agree to use its services.
If you go to the company website and read Apple's privacy policy, you'll find the kind of data collected and processed by the Cupertino giant. However, unlike Facebook and Google's use of personal identifiers, Apple can be on a moral high horse of sorts. It isn't because Apple is collecting less data, but because it chooses to use it differently.
For instance, when we consider the above-mentioned data, we can see that Apple and Google collect similar data. Thanks to more awareness, the privacy policies are also transparent enough for you to see how it is used. While Google uses your personal data to show you personalized ads directly, Apple does so in a slightly better way. How so? Apple doesn't show you targeted ads, but it puts you in segments that are shown particular types of ads.
How Does Apple Use Your Data?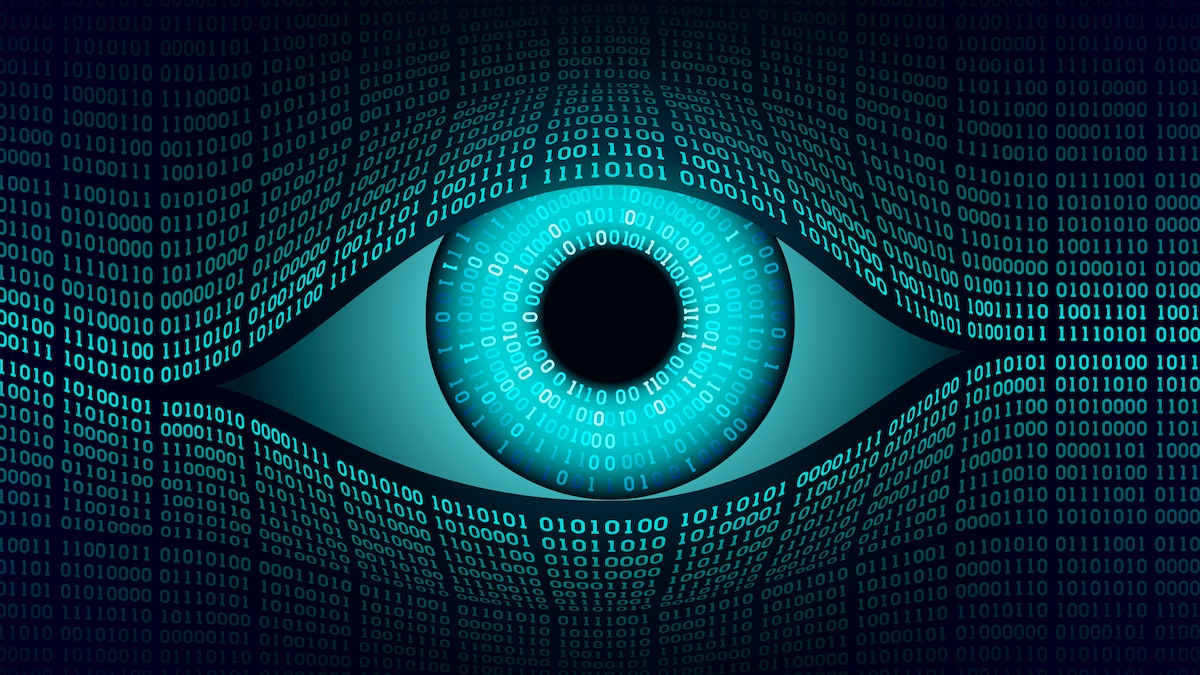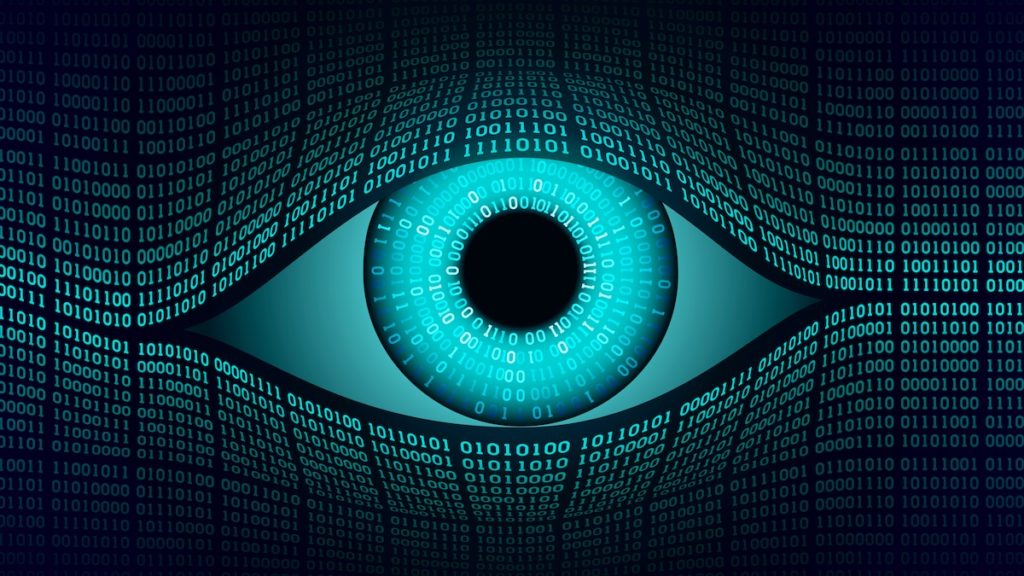 Now to understand Apple ads better, let's briefly talk about how Apple uses your data. Like we established in the previous paragraph, it collects personal data about you and uses it to show advertisements. However, Apple serves advertisements only on the App Store, News app, and the Stocks app. The company policy makes clear that the ads are targeted to segments of people with similar likings.
So let's take an example to explore how Apple uses your data. Suppose you use the Apple News app to read fashion stories, Apple puts you in a segment of the people who are interested in fashion. When that happens, you'll see more fashion-related ads in the app. By doing so, Apple is showing you relevant advertisements, but they aren't directly targeted at you.
Fact: Google pays Apple up to $12 billion to remain the default search engine on iOS and Safari. That's because Google collects information about you through Google search, happening on your Apple devices.
Apple also says that a segment is created only if there are more than 5,000 users with similar interests on the app. While that's a pretty easy number seeing Apple's 1 billion-plus user base, if you're a truly unique snowflake, you're not seeing any targeted ads on Apple services.
You Should Also Know: A recent report by 9to5Mac says that Google collects over 20 times more data from Android than what Apple collects from its iOS UI. It comes as no surprise as Google's own privacy policy, which you can read here, tells all about how everything from Maps to YouTube is used to track you.
How To Turn Off Personalized Ads On Apple Devices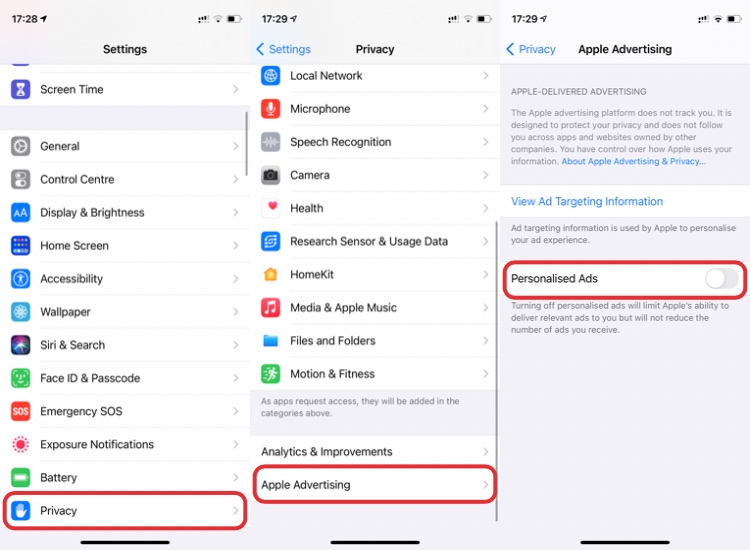 Yes, Apple collects your personal data and uses it to serve you personalized ads. But, it is equally simple to opt-out of targeted advertisements. While you can disable such ads, Apple still collects the data it was collecting from you. To opt-out of personalized ads on iOS, go to Settings > Privacy > Apple Advertising and turn off Personalized Ads.
Does Apple Sell Your Data?
Now that we've established that Apple collects and uses your data to serve ads, does it sell your data too? Turns out the answer is No, Apple doesn't sell your data to third-party advertisers. The Cupertino giant possesses the exclusive rights of showing you ads on the App Store and other apps. This means your data is used by Apple to show ads, but not sold to any other advertisers.
Surprisingly, Google offers a similar deal. The company collects and uses your personal data for targeted advertising, but it doesn't sell it to third-party advertisers. So it means advertisers can pay Google or Apple to be seen on your iPhone or Android device. However, the advertisers can't know who you are and come after you on their own.
Let's taken an example to better understand the situation here. Suppose McDonald's wants to show the ads for a new burger it has launched. Now the best audience for this ad is the foodies that check out recipes on Google or read food blogs on Apple news. So McDonald's can pay Apple and Google to show their ads to the 'foodies' out there. What McDonald's can't know is who are the foodies. So in essence, Apple and Google have the data to identify you, but they just don't share it with others.
That said, we have our complicated answer to the simple question of 'Does Apple sell my data?' Neither Apple nor Google are directly selling your data, but they're selling numbers. Over a billion iOS users, over 2 billion devices using Google's services are used by both the companies to invite advertisers to reach more people. So they aren't selling your data, but they're selling the fact that you're one of their users, which makes you another potential buyer for the advertiser's products.