It's an open secret that Google tracks users' activity on the internet and has collected a trove of data from it. The company has faced severe backlash in the past for its data collection policies, and lawmakers have strictly advised Google to maintain transparency in the data it collects from its users.
It seems that Google has finally paid heed to privacy advocates as the search giant is finally rolling out a tool that will allow you to auto-delete your location tracking data and web history.
In an official blog post, Google announced that it will soon roll out auto-delete controls using which users can set a time limit between 3 and 18 months and any data older than this limit will be automatically deleted from users' accounts.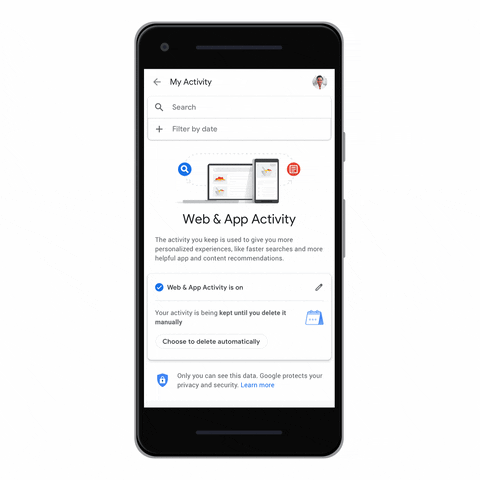 Google is initially offering these data auto delete controls for location history, and web & app activity and the tool will be available in "coming weeks."
This feature will apply to data obtained from Google's Location History feature that records the places you visit, your Chrome browsing history, and search queries made in Google Maps.
Currently, users have the option to delete their data manually and can also opt-out of Google services. But you might not receive personalized recommendations and features if you do not want Google to log your data.
Finally, Google is taking some crucial steps to hand over the power to users when it comes to their data. Google's auto-delete feature will be useful for those who don't want to share their data with the company and care about their privacy.
What do you think about this new privacy feature by Google? Tell us in the comments section below.