On January 9th, 2007, Apple launched iPhone. Steve Jobs, who was famous for his headlines and adding "one more thing" at the end of his keynotes, called it a revolutionary and magical product, five years ahead of the competition. In true sense, it changed the smartphone industry with a rectangular touchscreen and a single button. Over the years, the design of iPhone has evolved. Some generations of iPhone featured radical changes, some iterated the work of past, and some changes were like…meh.
I'm not going to dive deep and rant about all the "courageous" paths taken by Apple that I didn't like. I'm not going to discuss why Apple ditched the 3.5mm headphone jack or why it chose to push proprietary connectors and standards. However, since this article is all about notches and Android device manufacturers are hellbent on copying Apple, changes brought in iPhone X can't be ignored.
Let's pause for a moment and try to recall the last time you saw a smartphone in some sci-fi flick? All you would remember is a glass slab with no bezels or buttons. So what's this obsession with full-screen, infinity screen smartphones?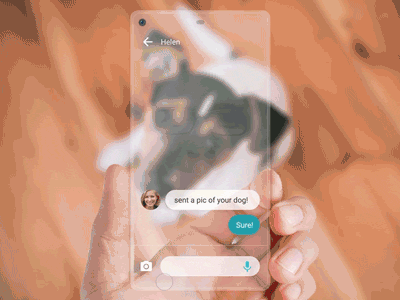 Apart from Apple, all the leading smartphone companies like Samsung, OnePlus, Xiaomi, etc., have been making efforts to achieve that holy grail of 90% screen-to-body ratio. Just recently, Xiaomi launched Mi Mix 2S, which is a stunning-looking bezel-less device with some obvious design inspiration from iPhone.
"Bezeless is the new thinnest of smartphone industry"
A couple of years ago, the smartphone manufacturers, including Apple, were busy pushing the boundaries to create the thinnest devices possible. When their obsession with the thickness lost heat, they began looking for something new. While it can be said with certainty that companies had been putting their efforts into creating the devices with smallest possible bezels for years, the real outcome of those efforts is now being seen.
Then came the notch. Since that 2007 launch of iPhone, the displays of smartphones have remained more or less rectangular in shape. The Essential Phone, launched by Android creator Andy Rubin, changed this notion. It had a tiny cutout at the top, which housed the selfie camera and a few sensors. While it surely looks disturbing at first, the real-life experience of the users turned out not-so-weird.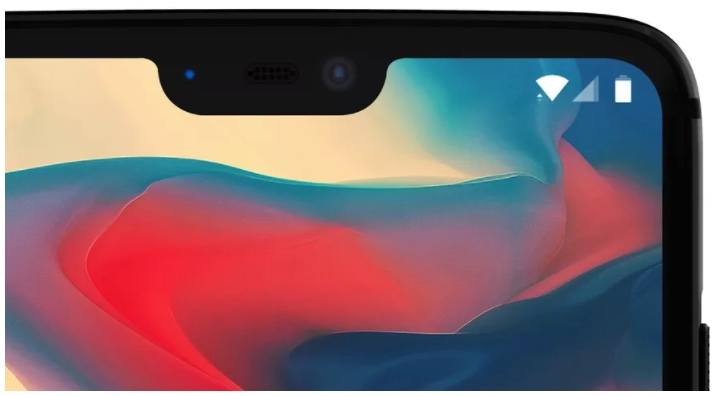 It was followed by iPhone X, which went on to become the first mainstream smartphone to embrace the notch in a true sense. Apple further pushed the boundaries by removing the Touch ID altogether and created a full-screen phone without a chin. I'm calling it "a phone without a chin" because all the other attempts made by Android device manufacturers have some chin left at the bottom. Some have used it to add front-facing cameras, like Xiaomi, and others have made it as small as possible to bring a uniformity to the device, like Samsung.
Last time when Android manufactures copied Apple, they removed headphone jack. While this step did infuriate many users who owned expensive headphones and other audio equipment, it could be justified in hope of a world without wires. In case of iPhone X, they're simply embarrassing themselves and Android fans by acting like a sheep.
To my surprise, the most recent disappointment came from OnePlus, the company that built its brand by calling itself the flagship killer and offering uncompromised specifications. The company has confirmed that the next OnePlus flagship will have a notch in its display. In an interview with The Verge, the company defended its choice to bring an iPhone X-like notch and failed to give a satisfactory response.
"Android phones with notch and chin are an embarrassment"
OnePlus and other companies are insistent on copying notch without bringing any added functionality. They aren't adding a facial recognition system or 3D scanning system even half as advanced as Apple. As per reports, Android phones won't even get comparable 3D technology until 2019. All the devices taking inspiration from iPhone X are simply trying to cash the hype by hopping on the notch train.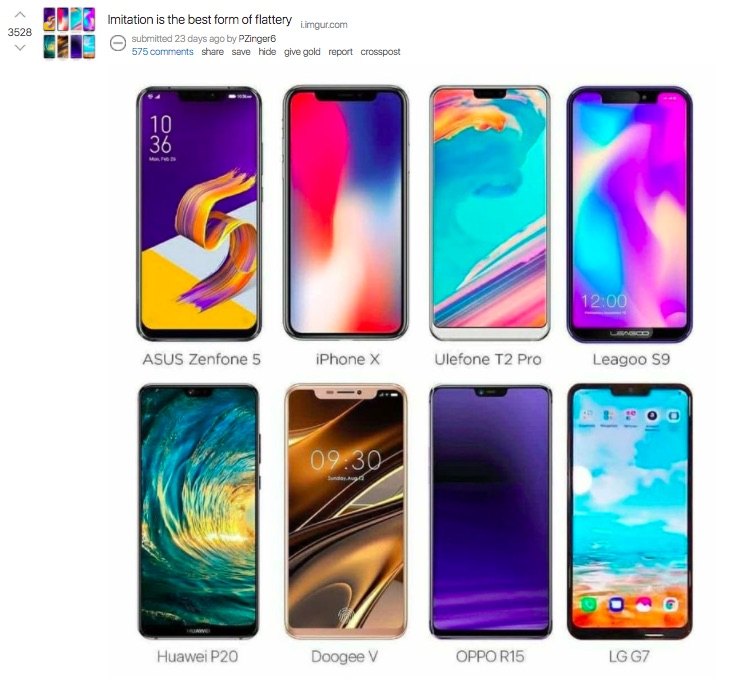 The prominent chin on these Android phones destroys the justification of companies saying "we're trying to provide more screen space to users." The chin houses the display ribbon that connects to phone's logic board. With its investments in design, Apple has managed to develop a workaround, and other manufacturers will need to simply play catchup once again.
What's more frustrating is that companies are releasing such devices when Android doesn't have support for the same. Android P is bringing this feature but I don't need to explain how poor is the update support of the majority of OEMs. Think about millions of applications on Play Store that'll look simply appalling.
Oddly enough, at MWC 2018, Asus proclaimed that their phone's notch is smaller than iPhone X. Even after it copied Apple, Asus shamelessly tried to mock Apple by calling it a fruit company. Even OnePlus has tried to pat its back by creating a notch smaller than iPhone X. If it's not desperation, what else would be!
This could bring some short-term limelight to these great smartphones, but they are giving up their individuality. iPhone X's notch has now become a brand identity for Apple and any other device with a similar notch can't get rid of the elephant in the room. Either they need to come up with an innovative solution to put front camera and sensors at some other place or they should remain content being called iPhone X-knockoffs.
"Bad design like notch has somehow turned into an innovation"
With such actions of copying, features like notch turn into an innovation and Apple continues to enjoy an unparalleled popularity in the smartphone world. We have a rich history of Apple being illogical and pushing features that nobody asked for but other companies are at greater fault here for copying them. I'm not a fan of iPhone X's notch but it looks like Apple has succeeded in reinventing the smartphone display again with the notch.