Are you planning a 'workation'? Airbnb's new tool will now resolve the worry about the internet connection at your Airbnb stay. That is to say, Airbnb is adding a tool in their app that will list Wi-Fi speeds at a stay. This clearly aims to look at Airbnb stays not just for vacations, but working vacations – or workations.
Likewise, if you're planning for a change of scenery for your "Work from home," this new addition is for you. As mentioned in a blog post on its website, Airbnb states that hosts have had an option to list Wi-Fi speeds or share internet speed test screenshots. But now, the feature is available inside the Airbnb app.
The company uses M-Lab's open-source software to measure download and upload speeds which is a core part of the new tool. The tool looks like the following in real-time.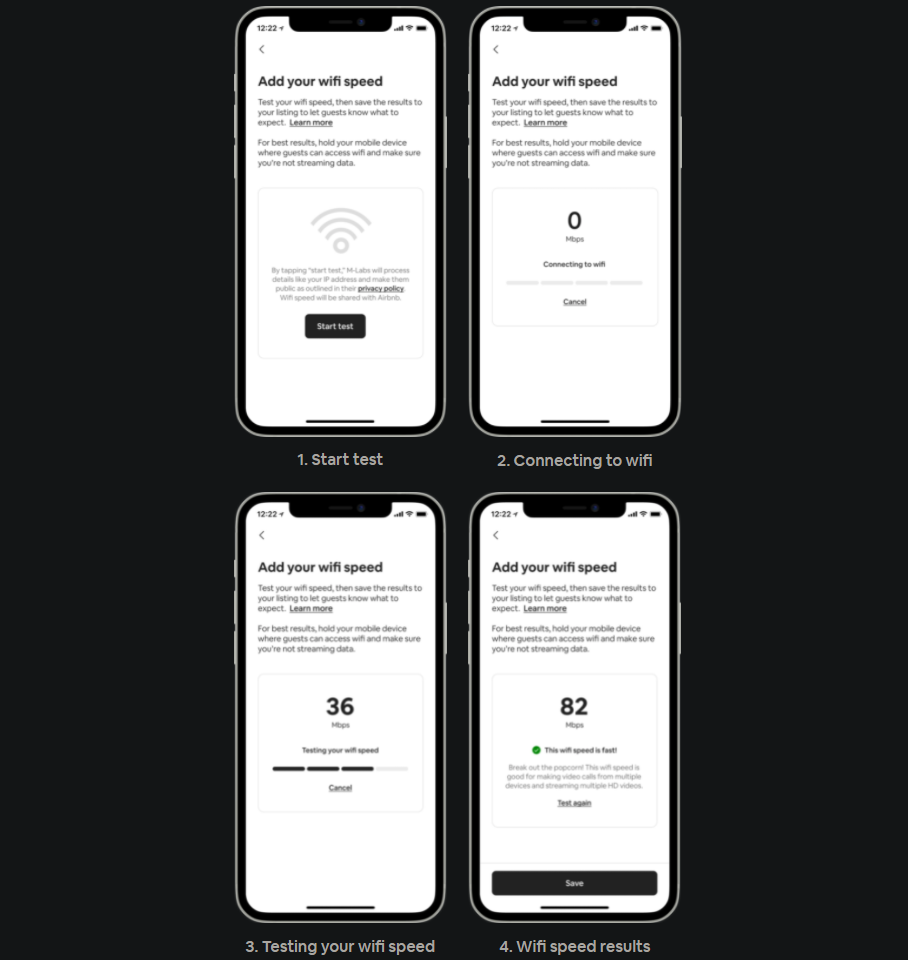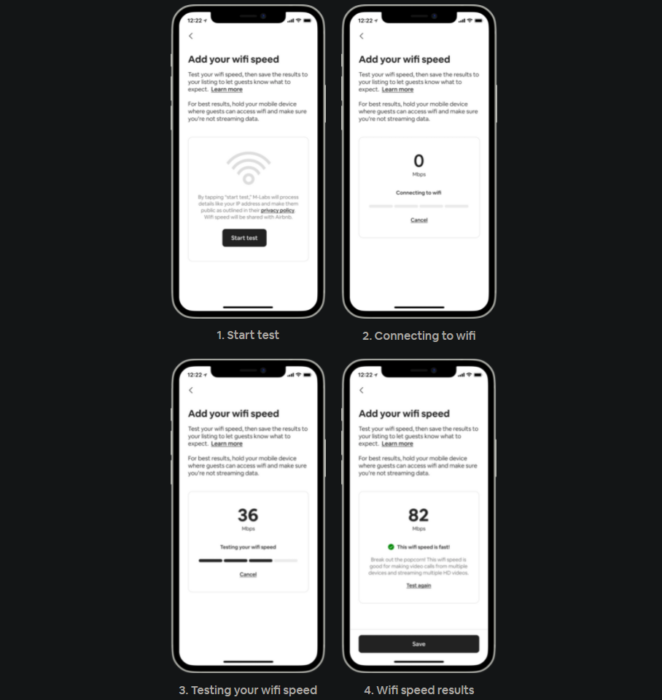 The internet speed tool is rolling out in the US and will be available globally in the coming weeks. It's a must-have feature, considering the situation everyone is in right now.
Essentially, this new feature can attract more work-focused customers who are planning to choose Airbnb stays. Also, it will offer more clarity on the actual numbers instead of Airbnb hosts who instead put made-up numbers.
Likewise, as tough as the situation is right now, most of us need a vacation. And for those who are working from home, could use a change of scenery too. I think that the idea of working while being on vacation can turn out to be great for most, and this new tool checks off a worry on people's list.
What do you think about the new tool? Are you concerned about the internet speeds at your stays? Let us know in the comments below.