Mozilla is ready to take web browsing experience to the next level with its virtual reality web browser called Firefox Reality. It has been built exclusively to work with standalone VR and AR headsets.
You can actually use Firefox Reality inside a virtual reality headset to search and browse websites just with your VR hand controller. This web browser makes use of voice search for searching while you step into an immersive computer-generated world.
Just for backup, there is a handheld pointer for typing words character by character from a virtual keyboard, but obviously its an excruciatingly slow method and nobody is going to use it.
It also brings a bunch of cool features like Privacy Mode, Resize Mode, flexibility to move between 2D and 3D websites.
The browser is free, and its version 1.0 is currently available for headsets like Google DayDream, Oculus Rift, and Viveport.
Firefox Reality web browser is also optimized to run on the recently introduced headsets like the Oculus Go and Lenovo Mirage Solo.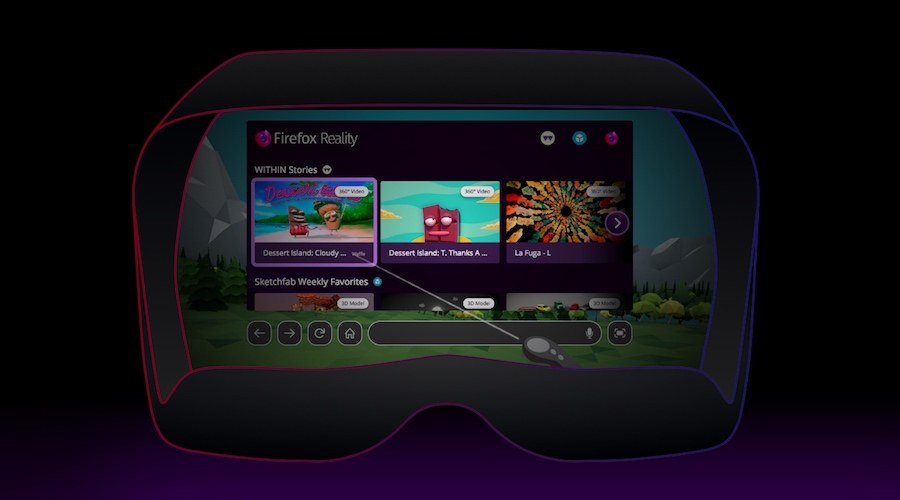 Given that it's the first version of the VR browser, Mozilla would still have to tackle the upcoming issues in the application. But hey, we finally got a dedicated VR web browser, and perfection is not the exact thing we are seeking at the moment.
Currently, a lot of VR content is available on standalone apps which require users to sign-up, download, and launch from the library.
With the introduction of VR browser, we hope that users might have an easier go with the development of content built for VR headsets that could run on WebVR.
It would be interesting to watch whether developers choose to create content for Mozilla's VR browser or continue to build VR browser apps in the future.